Not a real jam-packed week but there are some fantastic releases to share and have documented for members to refer to.

Spent the earlier part of the evening sampling the new LED ZEPPELIN DVD from WatchTower, "Secrets Revealed". I couldn't help but speculate as I soaked it up that it's not out of the realm of possibility that releasing this was planned way back in 2003 and that this video is actually what spawned WatchTower's Knebworth Vol. 1 soundboard CD title nearly 2 1/2 years ago (an arrangement with Jimmy to hold off until the official DVD had met saturation levels?). It doesn't really matter now does it? We now have it at our disposal and I dare say that it is a "must have" for any fans of the band, newbies or not - and I haven't even watched the whole thing yet. One small gripe is that it is mastered in Dolby Digital 5.1 Surround without a straight Stereo track. That will no doubt be remedied by another label down the road.

News of Genuine Masters' AC/DC DVD, "Masters Of The Hippodrome", started the week and this is surely to be a classic presentation of the Golders Green Pro-shot video from October 27th, 1977...though this video is only about 40 minutes long, Genuine Masters are the perfect label to have gotten their mits on a clean, low-gen source and give it the right mastering to disc. It will be presented in 16:9 Widescreen format, a first for this video, and the audio will be GM's always stellar PCM Stereo. "Masters Of The Hippodrome" will be a DVD + bonus CD of what is described as an "alternate stereo soundboard that has the leg up on the already great video soundtrack". Now, I'm sitting here thinking that if the soundboard is that good...does it not beg to synch that up with the video? With all that we have seen the last year or so, it had to be asked but Blackdog and company certainly have a great track record for providing the best possible approach and presentation for the ultimate in audio enjoyment so I'll leave that up to them! Look for this next Genuine Masters release to street sometime in September. Stay tuned for more GM LED ZEPPELIN releases to be announced in the coming weeks.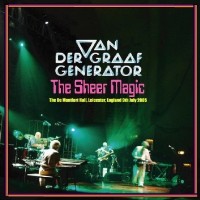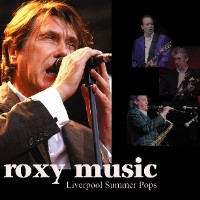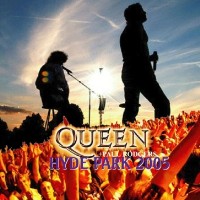 News out of Japan today...Sirene announced two CDR releases, VAN DER GRAAF GENERATOR "The Sheer Magic" (2CDR), recorded live at De Montfort Hall in Leicester, England, July 9th, 2005...and ROXY MUSIC "Liverpool Summer Pops" (2CDR), which captures the band along with a top ensemble on the road at The Big Top Arena in Liverpool on July 11th, 2005...from Trial CDR comes QUEEN + PAUL RODGERS "Hyde Park 2005" (2CDR), which documents their performance in London on July 15th. Does anyone know how this marriage is working? I haven't dug real hard for reviews on the shows but it intrigues me as to how fans are receiving this team-up. It must be going over pretty well across the pond as the show is still on the road. By the way, what ever happened to QUEEN Bassist John Deacon? I swear to god we posted a tease on this title months ago (under a different working title?) but here it is again, Rising Arrow is finally ready to release their RAINBOW "Allied Force", a very limited
4CD set (150 copies), of the classic Ronnie James Dio/Cozy Powell/Jimmy Bain/Tony Carey/Ritchie Blackmore line-ups' concert at Kyuden-Kinen Taiikukan, Fukuoka, Japan on December 13th, 1976...the set features to different source tapes of the show, presented in their entirety on 2CD's each. Both tapes are said to be of "amazing sound quality", though this special set is aimed at serious collectors' only, and likely at a serious price. One odd label release, a no-name label for now, has issued a cool sounding MICK TAYLOR CD called "Time Waits For No One", recorded at 192 Studio(???)on November 24th, 2001 and captures Mick in a VERY stonesy mood too! The performance features Erwin Nijhoff on vocals and the two run through all the Rolling Stones classics that highlight the Mick Taylor years and finishes off with an interview conducted by Peter Schavemaker, can't say I'm familiar with any of the names outside of said guitarist but it sounds like a fun listen, that's for sure. This title is supposedly, another very limited pressing and we can only hope that a collector will post that bugger for download in Bit Torrent format to share with us all! Very cool. The show was apparently broadcast in 2 parts on November 26th and December 3rd, 2001 and I venture to guess that this all happened in Scandinavia somewhere. If anyone can confirm, please chime in hear and post a comment. Finally, from Power Gate DVD Masters is MEGADETH "Back In Donington", a DVD-R of their performance at The Download Festival in Donington Park, England on June 10th, 2005...it also features a "bonus track" which is a TV Special called "Download Festival Special: Holy Wars...The Punishment Is Due".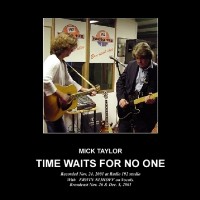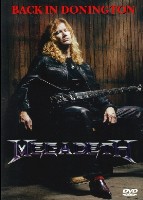 On the BOB DYLAN front, Tambourine Man Records have 2 new titles ready to ship in a couple of weeks..."The Wolf Is Looking Down" features an audience recording from Ft. Lauderdale, Florida on May 26th, 2005 on 2 CD's...the other 2CD set is "The Show's On Fire", recorded from the audience on June 14th, 2005 at Prince George's Stadium in Bowie, Maryland and will feature some bonus tracks. For PINK FLOYD collectors, Highland is getting into the premium title game...look for the deluxe 4CD set, "A Nice Pair" to street soon. The set will house the two most superb back-to-back 1975 audience recordings from the Nassau Coliseum on June 17th, 1975 and Boston Gardens on June 18th...Highland will also make the titles available individually as "In The Coliseum" (likely the new source that surfaced around the net in the last 2 weeks) and "In The Garden" (the 1st gen that was shared on the net last month?), respectively.

The follow up to their DVD-R title, the BRUCE SPRINGSTEEN triple-disc "Complete Storytellers" (an all-takes, every note and beat recorded that night for VH-1 recording)...Digital Gang Productions(DGP) has released in Europe, U2 "In The City Of Blinding Lights", a complete digital source of the Brooklyn Bridge concert, filmed for MTV last Fall...this is the full Pro-shot footage digitally recorded from DirectTV. If that doesn't rock your socks get set for their KISS "Dynasty...Return Of Kiss Tour" DVD-R coming this Fall. It has been told to us that DGP has the "best ever" copy of the bands' concert at The Capital Centre in Landover, Maryland on July 27th, 1979. The tape is said to be a longer and much cleaner source than what has been in circulation to this point. Sounds pretty good to me!

One final LED ZEPPELIN release note...Beezlebub Records has apparently "remastered" that new Houston '77 soundboard from Empress Valley to give it a little more "presence"...it's titled "The Drum N' Bass Show" and also features a "bonus track", which is a short interview with John Bonham and Robert Plant, circa 1976-77, promoting the Presence LP. Anyone collecting these titles? Write to us and let us know if they are living up to their "exclusivity".

Thanks for stopping in for the latest. Have a good week and be well.

Svengi
August 1st, 2005