I was only tossing out a cliche last week as we began the new month and I mentioned the "Dog Days of August", little did I know that the really "dog" week on the release front was this week! This is typically a down-time for production so it shouldn't surprise any of us. There are things brewing out there and we'll circle back around with our network and look at rounding
up the very latest on Fall release plans over the next few weeks. We've got a ton of reviews to upload this week, so make sure you check back in with us periodically through the next few days and get the latest. So, let's recap the short but sweet week of August 1st. After all, it's not always about quantity, and we are always concerned about quality.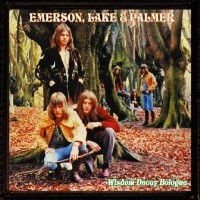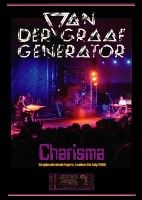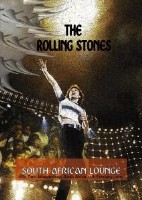 Late last night, news out of Japan brought us the latest from the most promotionally active of the Japanese Labels...Sirene has announced a new EMERSON, LAKE & PALMER disc titled "Wisdom Decay Bologna", a single CDR release featuring an audience recording from the Stadio Comunale in Bologna, Italy on June 25th, 1972...from Sirene DVD Masters comes VAN DER GRAAF GENERATOR "Charisma", filmed live at their Shepherd's Bush show in London on July 8th, 2005...the show runs just over 2 hours and is produced on DVD-R. Wardour has announced a couple of new QUEEN silver disc titles..."Best Of Montreal" (2CD) is recorded live at the Montreal Forum on December 1st, 1978 and will likely be the common but excellent audience source tape that has been in circulation for awhile..."A Day At The Court" captures the band a year-and-a-half earlier at London's Earl's Court on June the 6th, 1977 and is taken from a Soundboard Recording that I don't think I've heard before - needless to say I am quite inerested in getting my ears around this one...from the Ace Of Spades Label comes SLAYER "Back In Blood" that houses a stereo soundboard skimmed from their April 8th, 1995 concert at the Shibuya-kokaido Hall in Tokyo...Trial DVD Masters has a new ROLLING STONES title to piggyback on the start of their latest juggernaut of a tour..."South African Lounge" features a Pro-shot video from Ellis Park in Johannesburg, South Africa on February 25th, 1995 and runs about 2 hours...on a related note, Dog 'N Cat Records keeps the production line churning with plans to release "Back To Zero", coming very soon...this one will feature the outtake tapes from their "Dirty Work" sessions in 1985.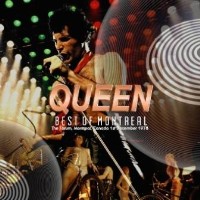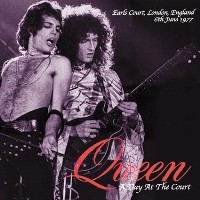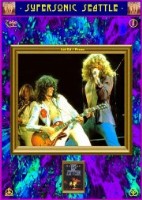 Well, I am one that enjoys a nice surprise, especially when it comes from Genuine Masters...no sooner had last weeks' column been uploaded when the label shared the details for their August LED ZEPPELIN DVD, "Supersonic Seattle". It appears that Blackdog at GM got hold of an upgraded print of the Seattle '77 video and gave it his trademark remastering. It appears that Empress Valley's "Year Of The Dragon" soundboard audio has been married to this latest low-gen video to surface and we can only hope that we are treated to the sonically superior standards GM has provided us to this point. We expect to have "Supersonic Seattle" in hand any day now and we'll have that review posted by the weekend with any luck. The actual street-date/ship date for this latest GM release is August 19th...stay tuned!

Finally, the sharing of bootleg recordings over the internet is growing exponentially and we have seen an incredible amount of new tapes surface the past couple of years. Those that are familiar with sites like DimeADozen(formerly SharingTheGroove), Trader's Den, etc. know that these sites adhere to a strict policy of no officially released recordings are to be allowed, and they do a nice job of keeping it "clean". We also know that they respect the request of artists' and their management or Legal Reps if that artist wants their name(s) added to the posted list of banned artists from that site. In perusing Uncanny's Beach Boys Blog page, it was apparently just published in the LA Times that BRIAN WILSON has added his name to those "banned" lists. It seems Brian wasn't so concerned with concert tapes being swapped around but the fact that unfinished work, unauthorized releases and unfinished elements of his "Smile" project were circulating and he of course finished and released the project himself last year. "Smile" was one of the most-bootlegged albums for many years," says Jean Sievers, Wilson's co-manager. "It wasn't a finished work and it wasn't what he wanted, and he was upset that people were taking those tapes and spreading his unfinished work over the globe." You can certainly see, and respect, his point however when those tapes started circulating the world was a far different place and Brian was barely a part of it. Thankfully, the man snapped out of his seclusion and stupor to embrace his talents and finish a project that jump-started his performing career again. What he should take away from the "bootlegging" situation he is addressing is that the activity and interest fueled the legend and certainly didn't hurt the reception his finished production received. Enough said.

Thanks for swinging by. Look for quite a few new reviews to appear as the week progresses. Have yourself a good one and we'll do it again here next Monday. Until then,keep an eye on the Ticker!

Svengi
August 8th, 2005