Now here's at least a hint of an onslaught of BRUCE SPRINGSTEEN "Devil's & Dust Tour" recordings I expected much earlier in the Spring and Early Summer...European Pro-CDR Label Digital Gang Productions (DGP) is on the cusp of releasing 3 new titles..."Devil's & Dust Tour Tunnel Of Love" is a themed release that pieces together a complete, live version of the "Tunnel Of Love" album with audience sourced 2005 performances from various locations to comprise the bulk of the title, "One Step Up", "Valentine's Day" and "When You're Alone" are supplemented as bonus tracks (performed by Springsteen & The E Street Band live in 1988)...the other 2 sets are pure D & D performances with "Saint In The City Of Grand Rapids" taped live at Van Andel Arena in Grand Rapids, Michigan on August 3rd in excellent audience quality;"Valentine's Day In July" is also described as excellent and also an audience DAT recording, taped at the Schottenstein Center in Columbus, Ohio on the 31st of July...both of these latter 2 titles offer tremendous set lists featuring a number of rareties and enhancing the quality of these recordings is the cooperation of the crowds to "please be quiet" at Bruce's request...this solo acoustic outing from The Boss has seen the sporadic bootleg title surface but not nearly getting the attention one would have expected. These DGP titles will all be on the market between now and 2nd week of September. The label is promising something special for STONES collectors and Heavy Metal enthusiasts for the Fall so stay tuned on that.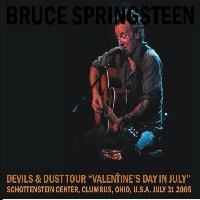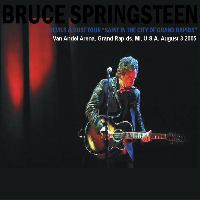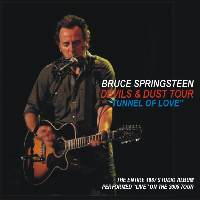 As we posted earlier in the week, being released as we speak from the Silent Sea Label are some new BEATLES DVD's that are themed with the Fab Four's cinematic projects and come in 3 volumes called "Filmology"...all 3 are pressed on DVD10 dual-sided discs and are packaged in superb looking digi-packs...Volume 1 gets us started with the ultimate Beatles film, "A Hard-Day's Night"...side 1 is the restored mono print of the film itself while side 2 is labeled "The Making Of A Hard Day's Night" but appears to have nothing to do with the official release of the same name, offering instead a cross-section of material not included in that official project including a compilation of newsreel footage, interview outtakes from Richard Lester, Walter Shenson, the boys themselves and others, a complete version of "You Can't Do That" and more. Volume 2, is also a double-feature of sorts with side 1 containing the mono print of "Help" which was aired on the AMC (American Movie Classics) Channel in the States and side 2 compiling "Yellow Submarine"-themed pieces that on the surface seem a bit repetitious but will have to be seen to fully grasp its' contents...Volume 3 centers on the making of "Let It Be" and of course the end result which was the "official" film itself...side 1 features the Theatrical Version of the film and side 2 filled up with "the complete outtakes", making this the most intriguing to yours truly. Beatlemaniacs will want to stay-tuned on these DVD's, we hope to get our HotWacks On-line mits on a set here shortly.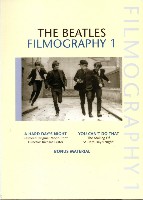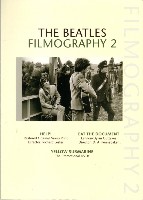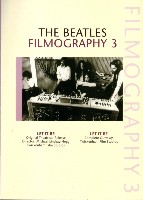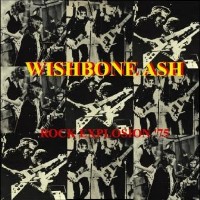 News from over the rainbow today...Trial is releasing a couple of CDR titles, WISHBONE ASH "Rock Explosion '75" captures the band, Mark II, Live at Nakano Sunplaza, Tokyo on February 21st, 1975 and appears to be a combination of both audience (the core Tokyo show) and soundboard sources with bonus tracks from the Reading Festival in England later that year on August 24th...also from Trial is a soundboard recording of DARYL HALL & JOHN OATES, "My Father's Place" is recorded at this renowned Roslyn, New York establishment that we've heard so many great shows - this one took place on December 19th, 1979...new from Power Gate is RAINBOW "Gigantic Explosion", a 2CD set recorded at The Budokan in Tokyo on May 12th, 1980 and appears to be recorded from the audience...there's a Japanese Limited Edition release of MICK TAYLOR & CORKY LAING's ALL STARS called "Leather Jacket", a 3CD set (2CD+Limited Bonus Disc) that features a June 4th, 1988 live recording from Club Tip-Toe in Bridgeport, Connecticut...the bonus disc features a promo version of MICK T's "Leather Jacket", the Original Album version along with the tracks "Catch As Catch Can" and "For My Life"...this 3CD version is limited to strictly 150 copies...that leads me right to Dog 'N Cat Records latest ROLLING STONES title, "Dartford Renegades" which replicates and perhaps enhances the original classic title from Scorpio...the single disc compilation gathers alternate stereo versions of tracks from their 1964 to 1966 period that are studio soundboard sources of course with assorted live TV and radio broadcasts such as The Ed Sullivan rehearsal versions of "Ruby Tuesday" and "Let's Spend The Night Together" from 1967, Arthur Haynes BBC Radio Show 1964, BBC Saturday Club '64 and more.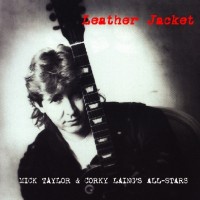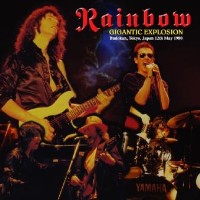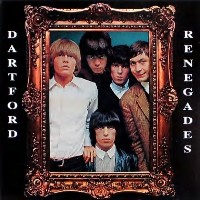 In LED ZEPPELIN bootleg news, Empress Valley has announced new titles for September..."Sweet Dreams Chicago" will come in 2 configurations...a 6CD Deluxe set limited to 300 numbered copies and features the July 6th, 1973 Chicago soundboard plus the new audience source that was introduced via the internet a few months ago...OR...you can get just the soundboard in a 3CD version with different packaging...also coming from EV is "You Can Hear The Difference", the absolutely superb April 24th, 1969 tape from The Fillmore West that has seen a number of releases but this latest version comes right from the master tape which was uploaded to EZ Torrent and elsewhere last month...this is an amazing tape, recorded right from the front of the stage and you feel like you are right in the middle of the action...although Robert's vocals are buried in the onslaught - a must have...the funny thing here is that EV includes a disclaimer that this is "from Master NOT Internet Download"...yeah right. Just out from the label is "The Battle Of Baton Rouge", the excellent show from February 28th, 1975 sourced from Mr. Freezer's common tape no doubt (released as "Freeze" from Tarantura and "Led Astray" by Silver Rarities, "Blaze" on Immigrant, "Bon Soir Baton Rouge" on Capricorn and "Hang On To Your Heads" from TDOLZ)...it would be nice if this came from a lower gen tape source and was actually an upgrade, we'll see...Tarantura is busy at it once again, releasing "The Matrix Leded", a total ripoff of the Winston Remasters fan-produced matrix of recordings of the Vienna '73 tapes...this one is limited to 200 copies...their September titles include "Live At Tear Gassed Place" 2CD, Baltimore, April 5th, 1970...AND..."Blueberry Hill Boxed Set", 9CD Extremely Limited to 100 numbered sets housing the various versions of the infamous L.A. Forum recordings from September 4th, 1970...in other things ZEPPELIN...the Wendy Label decided to follow up their "Riot House" release with the sister title "Disturbance House", which features the Alexandra Palace audience recording from the next night on December 23rd, 1972...and Badgeholders has released the Millard Long Beach show recording from March 11th, 1975 as "California Sunshine"...guess they just needed to have it in their catalog.

I'm wrapping up with a rousing announcement for all the BON SCOTT-era AC/DC collectors among us...Genuine Masters is set to release "Masters Of The Hippodrome" DVD, a classic 1977 video that will no doubt raise the roof and likely raise the "definitive" remastering of these video gems...here's what to look for!...we hope to see our copy very, very soon...Let There Be Rock indeed...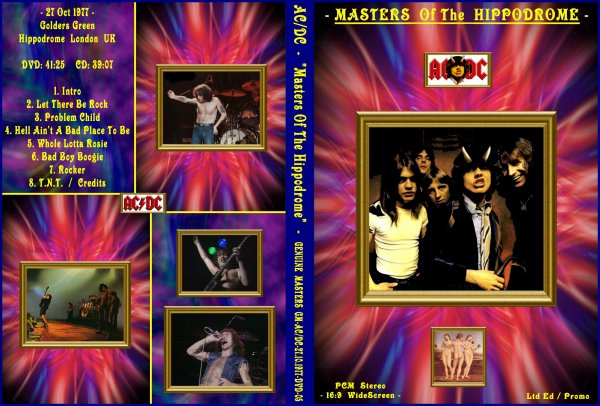 Thanks for stopping by! Have yourself a good Summer finale over the next week or so and meet me back here next Monday Night. Keep an eye on the News Ticker as always.

Svengi
August 22, 2005