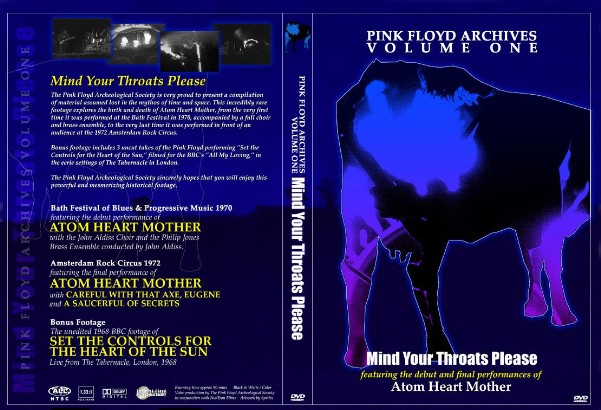 This was still a pretty sleepy week on the news front. However, news out of the 4Reel camp over the weekend will certainly jazz the PINK FLOYD collectors amongst us...soon to be available is a new FLOYD DVD compilation - the first in a series from the way it looks - and this initial disc is titled "Pink Floyd Archives Volume One: Mind Your Throats Please"...and features footage of the debut performance of "Atom Heart Mother", live at The Bath Festival of Blues and Progressive Music on June 28th, 1970! This is a 1st gen digital transfer direct from the 1/2 inch open reel master and made available for the first time to collectors on a widespread basis...the DVD also compiles footage from the Amsterdam Rock Circus 1972 and the last performance of "Atom Heart Mother" along with snipets of "Careful With That Axe, Eugene" and "Saucerful Of Secrets" and this segment clocks in at roughly 32 minutes...the last portion of the DVD presents unedited BBC footage of the band live at The Tabernacle in London 1968, performing "Set The Controls For The Heart Of The Sun"...this one looks to be quite interesting...while that middle footage from Amsterdam is shot from the audience, the rest of the footage I believe is pro-shot with all being digitally "dubbed" from the master sources. More on this as details and quality come forth.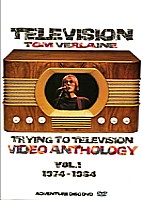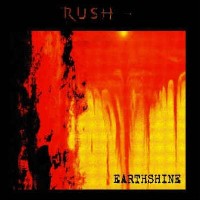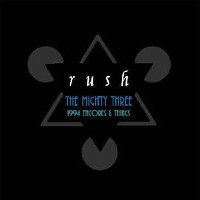 Other release news that made it this far includes...TELEVISION "Video Anthology Vol. 1", out now on the Adventure Disc DVD Label...it includes the Oak Loft Rehearsal 1974, CBGB performance footage 1975, Old Grey Whistle Test TV appearances in 1978 and 1982, plus early 80's promotional videos...new on the Cygnus Label is a nifty RUSH package called, "Earthshine", it is a 3CD, plus bonus CD set...the core recording is the October 13th, 2002 show from Phillips Arena in Atlanta and is direct from the soundboard...the bonus disc, titled "The Mighty Three: 1994 Encores & Things", sews together 3 other soundboard sourced recordings that include the Rehearsal tape from Pensacola, Florida on January 18th, 1994 - Live encore segement from the Dane County Coliseum in Madison, Wisconsin on April 2nd, 1994, Rehearsals from the Philadelphia Spectrum on April 29th, 1994 - and finally, the encore from that same evening at The Spectrum...Rockmasters have issued another new FLEETWOOD MAC live show from the soundboard...called "Beautiful Mirage", it captures the band live at Mid South Coliseum in Memphis on October 12th, 1982...Wardour is set to release THE FACES "Reading Festival 1972", an audience recording from this popular UK event in the early 70's, this, the 12th Annual held on August 12th, 1972 and comes on a single disc in what should be a marginally acceptable audience quality recording - but, it's The Faces and features the original lineup of Rod Stewart, Ron Wood, Ronnie Lane, Ian McLagan and Kenny Jones.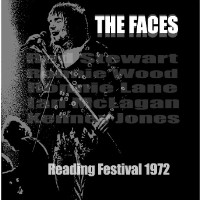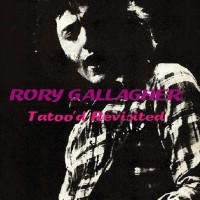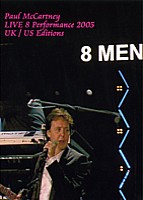 Trial have an excellent looking RORY GALLAGHER double-disc CDR set ready to go...it's called "Tattoo'd Revisited" and is recorded live at Shibuya Kokaido, Tokyo on January 26th, 1975 - this one has a killer set list and I'm certain this is very good audience recording if memory serves me correctly...Tricone has ERIC CLAPTON "Just An Illusion" on deck for their early September release...not sure if the source recording is from the audience or soundboard but it's taped live at The Budokan, Tokyo on December 5th, 1990 as part of The Journeyman Tour...from a pseudo generic moniker label going by NSCD comes a great looking VELVET UNDERGROUND compilation called "Ultimate Mono Acetates Album", which is a 3CD set, plus DVD-R... this is said to be taken from Moe Tucker's Acetate EP's (????) and provides collectors alternate versions of the album "Velvet Underground & Nico"....the singles, including "All Tomorrow's Parties", "I'll Be Your Mirror" and "Sunday Morning", with mono and promotional singles and acetates included with plenty of other material...I'm not able to verify what the content is on the DVD-R at this time however. PAUL McCARTNEY fans get some pre-tour releases to continue the build-up...from Non Plus Ultra comes "Back To The Big Egg", a 3CD set of his show at the Tokyo Dome on March 7th, 1990 in very good audience quality with bonus material comprising Disc 3 like his Tokyo Press Conference from March 2nd, a soundboard version of "Matchbox" from an earlier show, etc...then, from the Dr. Robert Label on DVD-R is his Live 8 performance from Hyde Park London on July 2nd, 2005 and this is sourced from the UK Broadcast Version, which I hope is better than what was shown on MTV or VH-1 in the States...it wouldn't take much to improve on that effort either. Oh, and one BRUCE SPRINGSTEEN release that appeared new amongst the rabble recently...Piggham has issued "Boston Breaker", and is being called an "upgrade" to what has been issued previously...this is the Boston Music Hall show from March 25th, 1977, audienced sourced of course. Finally, Canadian ROLLING STONES desktop boot label, Pignose Records, emerged from the wreckage this past week...just in time to capitalize on the Stones Bigger Bang Tour kickoff and announcing the first title in their newly formed state...the latest release is called, "Bigger Than Ever Vol. 1" - which is the tour kickoff at Fenway Park, Boston on Sunday, August 21st...the show from the 23rd is "Vol. 2" both are audience sourced...however, most downloaded the 1st show at warp speed from their favorite Bit Torrent locale on the net...the first nights' recording is quite good too!...Now, the pro-shot Phoenix Theater warm-up gig is being introduced to the masses, if you can believe some of the banter posted around...great news if it is out! We'll keep YOU posted.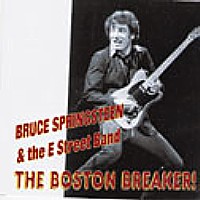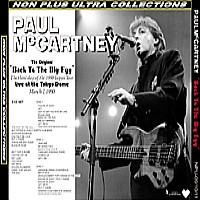 That's a wrap for this week. Thanks again for checking back with us. We've got quite a bit of material to post for reviews and of course, keep up to the moment every day by checking the News Ticker. I'll meet you back at this spot on Labor Day (for those in the USA). Have a great week!

Svengi
August 29th, 2005