This is definitely an abbreviated version of the column this week. Simply put, not alot of activity to report on this time 'round. We all know and understand the ebbs and flows to this stuff so lets get to the items that did get announced the past seven days.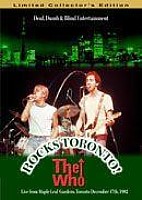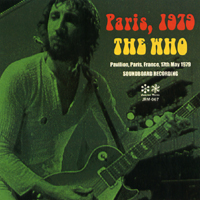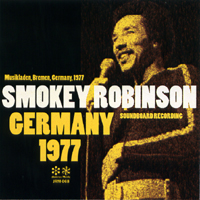 It seems there is a craving for WHO material, at least from the labels! I know there's been a plethora of activity at the usual Bit Torrent download sites with WHO recordings and the shows span the decades...first of all, "The Who Rocks Toronto!" will be issued on DVD via the Deaf, Dumb & Blind Label here in the next week or so...this show is widely known as the final stop on their '81-'82 "Farewell Tour" December 17th, 1982 at Maple Leaf Gardens in Toronto. The show was a pay-per-view event, along with being broadcasted over FM radio networks across North America...and elsewhere I'm sure. It should be pointed out that this has been officially released on CBS Fox Home Video back in the mid-80's but has been out-of-print for probably 15 years or more. If the transfer is done right, this should be highly sought after as it was a wonderful production and performance by the band...and was the end of the Kenny Jones-chapter of the group...this release could have also been dubbed from Laserdisc, if memory serves me correctly it was available on this format initially as well..."Rocks Toronto" comes in a foldout DVD Digipack. In other things WHO, we mentioned the Jamrec 2CDR release of "Paris 1979", a nice audience recording from the Pavillion on May 17th, 1979...also out from Jamrec comes SMOKEY ROBINSON "Germany 1977", a single CDR title that comprises of the audio portion of his German Musikladen performance in Bremen of '77...couldn't pinpoint an exact date of this show.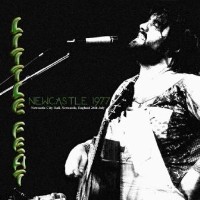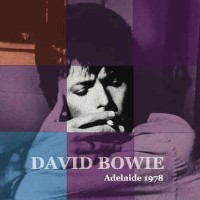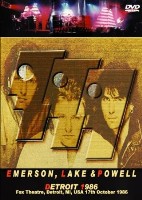 Power Gate just announced a new ZZ TOP title, "Monsters Of Rock 1985" on double-CDR...the show captures the Texas Trio live at Castle Donnington, England on August 17th, 1985 provides collectors with a superb setlist and nice audience-sourced recording to add to their lists...coming shortly from Trial is DAVID BOWIE "Adelaide 1978", another 2CDR effort that also includes a bonus disc...the excellent audience tape source from the Oval Cricket Ground in Adelaide, November 11th 1978 boasts nice stereo separation and was released originally on vinyl as "Speed Of Life" via the generic DB Label circa 1980...the bonus disc, titled "Reaction" after the original analog vinyl title of of the same name, features Bowie's December 6th, 1978 show at Koseinenikin Kaikan, Osaka, Japan...if LOWELL GEORGE-era LITTLE FEAT is your thing, Zion's next silver disc effort documents the band in soundboard quality, recorded live at Newcastle City Hall, Newcastle, England on July 26th, 1977 and is simply titled as "Newcastle 1977". Sirene has another PINK FLOYD Stereo Soundboard on deck...titled "Lapse Of Memory", the source of this recording hails from their performance at The Tennis Center in Melbourne, Australia on February 19th, 1988...new from Sirene DVD Masters is EMERSON, LAKE & POWELL "Detroit 1986" (DVD-R), the color audience source runs just under 2 hours and documents another chapter in the bands' evolution...shot live at The Fox Theater in Detroit on October 17th, 1986...another Japanese DVD-R production to mention here is HEART "Heart On TV: Will You Be There", a double-disc that features their March 18th, 1994 show in Whistler Canada on disc 1 which was broadcast on the "Much Music "Intimate & Interactive" TV Show...and a compilation of TV appearances and performances from 2000 through 2004 on disc 2.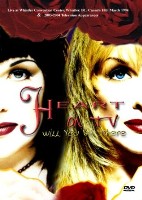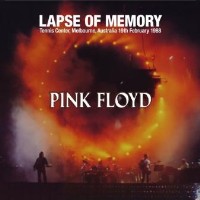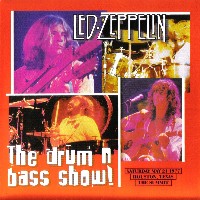 A couple of loose-ends to include in closing this week...the TV Tunes DVD-R label has just issued BRUCE SPRINGSTEEN "Complete TV Anthology 1978-2003", a 3DVD-R production
and compilation of all pro-shot/soundboard sourced TV appearances by The Boss and band from 1978 through 1993!...the set comes with a 12-page booklet with detailed track listings, information and a slew of rare photos...I mentioned a couple of weeks ago that THE ROLLING STONES pre-tour club gig from The Phoenix Theater in Toronto on August 10th was rumored to be ready to make the rounds on DVD...this is apparently a confirmation and "Phoenix Rising" is getting ready to be circulated through the usual trading circles...stay tuned for any efforts to make this available via "commercial" bootleg (I'll believe it when I see it)...and finally, I have to point out that the LED ZEPPELIN Houston '77 soundboard that Empress Valley released over the Summer has just been one-upped by Beezlebub Records "Drum N' Bass Show" title...this thing kicks complete ass over "The Dragon Snake" and boasts crisp clear highs along with the robust bottom end and has a livlier sound!...seek this one out folks...it is killer.

That's all for now. As we make the transition to Fall we should have plenty to discuss and point out to the collectors who tap into HotWacks On-line. Have yourself a great week and I'll meet you back here next Monday. I'm off to see The Stones' first arena gig on this 2005-2006 trek!

Svengi
September 5th, 2005