Welcome back. Even with 2 weeks gone by, it's not an overwhelming amount of info to relay but let's go ahead and jump into the fray.

The latest news out of Japan on this Monday includes a new BEATLES live complilation Set from the Masters of Beatles Essentials Label...it's called "Beatles U.S.A.(Live In America) Live Anthology: Tour of America 1964-1966", and this is said to include virtually every live audio document from these tours except, it seems, New Orleans '64. Volume One in the series is 3 discs, while Volumes 2 & 3 will be double disc sets each for a total of 7 discs covering the shows during this period. Coming soon from Tricone is the ERIC CLAPTON title, "Lord Have Mercy", an audience recording on 2CD's recorded at The Budokan, Tokyo on November 2nd, 1975...Wardour will release another QUEEN "soundboard" in the next couple of weeks..."Houston 1977" may actually be taken from the video soundtrack of the December 11th, 1977 show that has gained a higher circulation of late...and Rising Arrow has their new RAINBOW set ready to go...titled "Definitive Incomplete", it combines two amazing audience recordings which are both incomplete shows - the Congresgebauw, Den Haag, Holland on October 18th, 1976 and, Kenmin-kaikan, Niigata, Japan January 31st, 1978 - in one set. Both clocking in around 70 minutes each.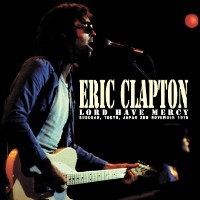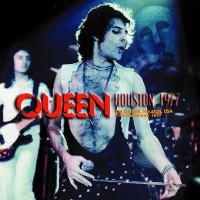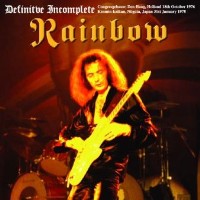 Speaking of DEEP PURPLE-related projects...Power Gate has a couple of new titles as well, one documents the Mark II line-up in their reunion mode from the late 80's and the other substitutes Joe Lynn Turner for Ian Gillen from the early 90's. From the "House of Blue Light U.S. Tour" we have "Black & Blue", an excellent audience source on double-CDR recorded live at the Civic Center in Hartford on April 17th, 1987...and "Difficult To Conquer" captures the band on their "Slaves And Masters" Japanese Tour and is another high quality audience recording from The Budokan, Tokyo on June 27th, 1991 (apparently, there is a free disc offer on a cool DEEP PURPLE disc for the Japanese purchase of any combo of the above. A DVD called "South Bank Summer" is out there and it features a Pro-shot broadcast of the classic PURPLE line-up peforming "Mandrake Root" at Queen Elizabeth Hall, London, on July 28th, 1970 - it was broadcast on September 5th, 1970.)...also a new issue from Power Gate is the THIN LIZZY DVDR/CDR set, "Wild One"...the DVD material consists of first, a Pro-shot source of the Phil Lynott-era show from National Stadium in Dublin on December 10th, 1975 and this is supplemented with private 8mm footage from a Japanese collector of their Reading Festival appearance in England on August 23rd, 1975! The audio portion of the release features an audience tape from Grona Lund, Stockholm on August 10th, 1977.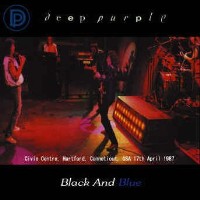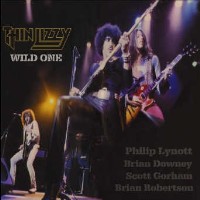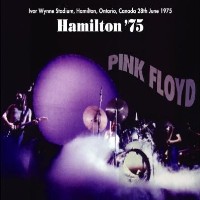 Announced earlier in the month...Sirene has their new PINK FLOYD title ready to ship, it's called "Hamilton '75", a 3CD set plus bonus disc, and features the outstanding audie recording from Ivor Wynne Stadium in Hamilton, Ontario, Candada on June 28th, 1975 that has seen a few bootleg releases...the 4th disc in the set is simply a "remastered" version of Dark Side Of The Moon. Not exactly an enticing bonus but the set looks nice and it's an excellent show if you don't have a version of it yet. On another "import" front comes a very enticing SANTANA DVD from a yet unidentified label..."Stone Flower" as its called, houses a Pro-shot vid from the bands' 1973 tour of Japan. Trial has "The Fire & The Fury In L.A.", a STEVIE RAY VAUGHAN & JEFF BECK title recorded live from the audience on December 1st, 1989 at the L.A. Sports Arena and features sets by both STEVIE with DOUBLE TROUBLE and JEFF BECK'S Solo set with is band...another so-called "import" features the band ELF with RONNIE JAMES DIO and brings together some early 70's studio recordings of unknown origin and live material with many covers from late-January, early-February 1972 as the band gigged around the USA. I happened to catch the band opening for DEEP PURPLE on the "Burn" Tour in late '74 and I knew right then DIO was something special. The band was very good but he was fantastic. The Wendy Label has of course issued their 20th title, "Stand By Me", featuring LED ZEPPELIN at the height of their Fall Tour of Japan 1972...the date documented here is October 9th and the show is from Osaka...noteworthy for the full rendition of the BEN E. KING classic the title is named after. The band performed this as an encore and became one of those stories you wouldn't believe if we didn't have the recording to back it up.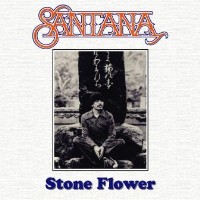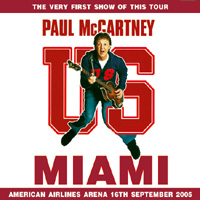 The ROLLING STONES titles continue to stream through...Dog N' Cat Records have a couple of new titles slated for October - "Jailhouse Rock" pairs up the band's two Boston shows on July 18th and 19th, 1972. The title refers to the night Mick and Keith, along with 3 members of their entourage, were arrested at the Warwick, Massachusetts airport for some altercation that occurred with a photographer. The plane was diverted there due to fog, instead of Boston's Logan Airport and this is where things get sketchy, but it resulted in the delay of the band for a few hours and only got out of jail due to a plea from the Governor of Massachusetts pleading to set them free and avoid a riot situation at The Garden. The band didn't go on until 12:45 am. There has been a new recording that has surfaced over the Summer courtesy of the Joe Maloney archives -this is the one utilized for the July 18th disc and I'm sure the July 19th is the same one that has been around awhile and has been released as "Gin Soaked Barroom Queen" on Weeping Goat. Also from DAC is "Kentucky Fried Rockers Vol. 1", an incomplete soundboard from Louisville on November 3rd, 1981 and should be it's first appearance on commercial bootleg. Attempting not to be overshadowed, Sister Morphine continues it's strange selections of recordings for release..."Gimme Shelter - The Altamont Tragedy" appears to be nothing more than pirated audio from the official "Gimme Shelter" movie/DVD. I hope I'm wrong but I don't know how it can't be, it follows the material to a "T". Also from The Good Sister is "Cold English Blood Runs Hot", a title that seems rather out of sync with the other labels who jumped all over the relatively "new" audience recording from New York's Madison Square Garden on July 25th, 1972 (it surfaced a couple of years ago.)..again, strange choices of titles from that camp and we'll try to weigh their potential benefits in due time. Finally, on Japanese CDR there's an audience recording of PAUL McCARTNEY's Tour Opener from Miami on September 16th and is simply called, "Miami".

That's all for now! Welcome to all new members who have tapped in to see what these pages are about. We hope HotWacks On-line helps keep you in front of many of the releases that flood the market. Feel free to drop a line to me via email at sb@hotwacks.com. Have a great week and keep an eye on the News Ticker, there should be a slew of high profile titles this Fall with all the artists on tour. I'll meet you back here next Monday.

Svengi
September 26, 2005