Hey! It's good to be back, albeit a bit of a late posting for this resumption of Recorded Highlights and Action Replays. I lost everything on my PC to that stupid Trojan.cache virus but it's all relative - ya know? Like I mentioned to others, it's not life and death but incredibly irritating! Well there's a bunch of stuff to log into the archive here for HotWacks On-line and the News so I won't delay any further.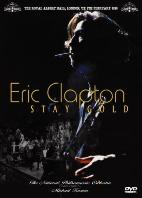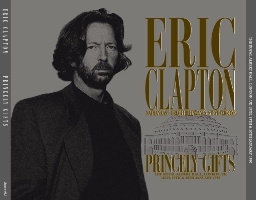 Aurora Borealis will have a new NEIL YOUNG title to be issued shortly...this one is titled "Going Back To Canada" and will be a "cleaned-up" version of the near master Massey Hall show from Toronto on January 19th, 1971. The label apparently obtained a near master of this historic stereo soundboard recording and is smoothing out the tape flaws and tape edits inherent in the source tape so this sounds like it will trump Zion's "Neil At Massey Hall" which is likely a straight transfer warts and all- but we'll see...the Aurora Borealis package will also include bonus tracks from the BBC 1971. Plenty of ERIC CLAPTON titles to go around as Beano gets set to release a couple of documents circa 1990...their double-DVD, "Stay Gold", features the 2-and-a-half hour show from Royal Albert Hall on February 9th, 1990..."Princely Gifts" is the title of their 6CD set and it compiles 3 nights at RAH - January 18th, 19th & 20th...Just this week Watch Tower announced the EC title "Solid Rockupation", a 3CD set that compiles 4 different 1975 soundboard fragment sources from Tucson on August 17th, St. Louis on July 10th, San Diego on November 11th and Denver on August 16th...Looks like Zion will be releasing yet another vintage stereo soundboard, look for JAMES TAYLOR "Fillmore East 1971" to hit the streets soon...Reel Masters has 2 new titles, the latest announcement is GENTLE GIANT "Dusseldorf 1971" 1CD, recorded live in April of '71 at Philipshalle...and there is a current freeby offer tied to this release through a select Japanese outlet in which collectors can also obtain a 60 minute pro-shot DVD called "Sight & Sound In Concert", which captures GENTLE GIANT live at Golders Green on January 5th, 1978, a BBC Broadcast aired on January 21st - in pro-shot quality of course...We mentioned Reel Masters' RORY GALLAGHER disc that's already out called "Messin Around", an excellent audience tape from Nakano Sunplaza, Tokyo on January 26th, 1974. In other Japanese release news...Sirene has announced 2 more PINK FLOYD shows: "Figures Of Speech" is 2CDR set recorded in Hockenheim, Germany on August 13th, 1994 and "The Shining Sun" is from Chantilly, France on July 30th, 1994...Trial have DAVID BOWIE "The Longest Earthling" set for release and captures one helluva show from Detroit's State Theater on September 22, 1997 on 3 discs...and for WISHBONE ASH fans, there is "Healing Ground" a double-CDR set of a recent show at Dr. Tonic's Green Room in Welwyn Garden City, England on September 26th, 2005. Also this month, Trial announced "Wintershall 2005", an incredible line-up of old-timers performing at the Picnic Concert in Surrey, England on June 11th, 2005 which features GARY BROOKER'S BAND DU LAC that includes ANDY FAIRWEATHER LOW, PAUL CARRACK and MIKE RUTHERFORD along with special guests: ERIC CLAPTON, RINGO STARR, ROGER TAYLOR, THE DRIFTERS and THE JONES GANG (former FACES and WHO drummer KENNY JONES) - this title is limited to 80 sets!...(I'll wait for the download myself!)...also from Trial comes JEFF BECK "East/West", a single CDR+DVDR package with the audio from an August 12th, 1989 show at Yokohama Arena, Japan and the footage on the DVD is sourced from an audience shot vid from Clevelands' Music Hall on November 19, 1989...Direct Current is releasing QUEEN "Kanazawa Hyakumangoku Rhapsody", a 2 disc set of their April 21st, 1979 concert in Japan...and on a generic Japanese DVD Label watch for a new BEATLES disc called "Lost Footage Live Tapes" which compiles all the best video sources from 1964 including Paris, New York, Washington D.C. and Miami with Disc 1 made up of primarily news conferences and newsreel footage, while Disc 2 appears to compile live performance footage plus some news outtake content.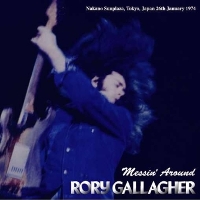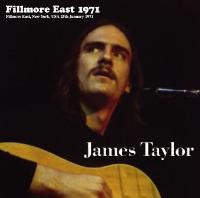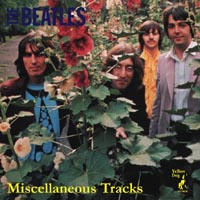 Scorpio is back with some new DVD titles...on their alter-ego Bad Wizard Label comes SIMON and GARFUNKEL "I Can See For Miles" brings together different pieces of history from the duo that includes footage from Amsterdam 1966 and a "Songs Of America" Broadcast from November 30th, 1969 which makes up the core of the disc but tacked on is a Good Morning America TV interview from September 15, 2003 in which they perform "Old Friends"...on the Scorpio moniker is a pro-shot NEIL YOUNG & CRAZY HORSE release called "Live At Budokan 1976", which combines the March '76 Japanese show along with their Hammersmith Odeon appearance in London 1976 and a performance of "Old Laughing Lady" from a street gig in London town 1976, as well as the bonus clip of the 1976 promotional film of "Like A Hurricane"...this one sounds like a winner all the way around...Coming soon from Picture Perfect is the double-DVD set, THE BEATLES "Get Back: The Winter Of Our Discontent" - which appears to be upgraded Twickenham and Abbey Road footage from January 1969 and a bunch of promo videos for "Let It Be", etc. with some bonus clips from The Cavern Club on August 22nd, 1962...in other BEATLES-related stuff, Yellow Dog has just issued "Miscellaneous Tracks" which looks like an interesting listen of what appears to be previously available obscurities...and there is PAUL McCARTNEY "Seems Like Old Times - A Collection Of Rare Home Recordings 1971-1980" on a single disc...Picadilly Circus has a new 3CD set from PAUL as well, this one is simply called "Philadelphia" and it features his peformance at the Wachovia Center on September 23rd, 2005...In LED ZEPPELIN news, Genuine Masters will release their next Hybrid DVD-Audio, "Destroyer" on October 28th...it will feature the Cleveland soundboard recording from April 27th, 1977 that should be a staple in any good ZEPPELIN collection and GM will give this classic the finishing touch...just to point out, Boogie Mama has released the pro-shot ZEP performance from Knebworth on August 4th, 1979 on a single DVD..."Knebworth The First Night" appears to be an exact duplicate of the Watch Tower "Secrets Revealed" only consolidated onto one DVD.

Apocalypse Sound has recently issued another pack of DVD titles...OASIS "Boys In The Bubble" features a pro-shot/soundboard production filmed at Manchester Stadium, England on July 2nd, 2005 with bonus footage from The Heineken Festival on August 7th... THE ROLLING STONES "What Makes The World Go Around" contains the pro-shot/soundboard from Wembley Stadium on July 25th, 1982, along a Swiss Documentary of their Wembley '82 shows, as well as footage from the Texas Cottonbowl on November 1st, 1981...SLIPKNOT "Big Days Out" houses 2 shows - their Big Day Out gig at in Sydney from January 25th of 2005, and Rock Am Ring Fest in Eifel, Germany on June 3rd, 2005...U2 "Watch More TV" simply features the September 28th, 1992 Zoo TV Special Broadcast in superb quality - All of these titles come in Apocalypse Sound's high quality DVD Digipacks and are highly recommended. Stardust has just put out the DAVID BOWIE 2CD "Stage At Budokan", a nice audience recording of his December 11th, 1978 show in Japan.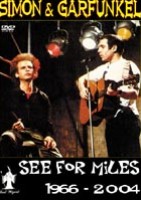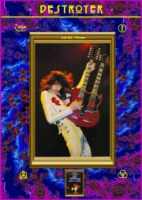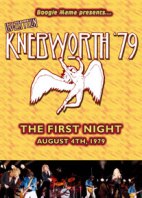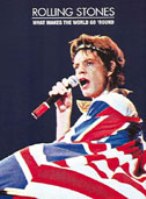 These are just some of the titles that have come to my attention over the past 2 weeks or so. There are certainly titles that have eluded the net at this juncture, not to mention the hundreds of CDR releases to flood the market. If you catch wind of a release that you think we ought to share with our fellow collectors, please shoot me an email at sb@hotwacks.com. I'd like to thank the many folks who have continued to support what HotWacks On-line is looking to deliver and I'd also like to welcome the new members to this weekly column that is back in full swing. If I've missed some titles on this round, I'll pick up the pieces and make a mention next Monday. Have a great week and sorry for the late posting!...countless interruptions impeded the progress this evening! I'll meet you back here next week.

Svengi
October 17, 2005