Happy Halloween to those in the States and welcome back to Recorded Highlights and Action Replays here at HotWacks Online. Last weeks' article prompted a response from someone who is either currently inside the bootleg industry, or once was. I thank them again for sharing their perspective. It does beg for some more discussion though, as I have many questions. Given that we generally agree on most points, I hope the bootleg labels approach their titles a bit more carefully and make some concious decisions not leave all the upgrades and remasters to the "fans". I'm all about quality over quantity so as a collector, we should expect higher quality production and all I mean are titles with a little more thought. I am well aware of the economics but if you are going to continue with this business why not establish something people don't want to just download, but have to obtain themselves? Part of the problem with that statement is that there are an increasing number of music "collectors" that can only identify with the instant gratification generation and don't have any idea what the hunt is about and couldn't care less about a "limited edition" or special box set. That's just a fact. So, what else have we got to talk about this week?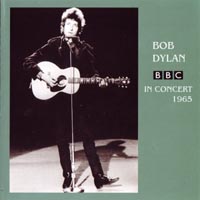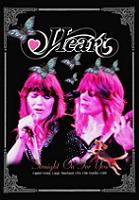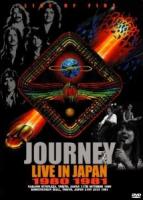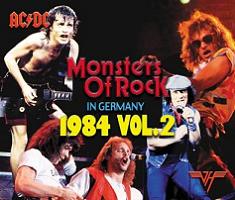 For starters...a new BOB DYLAN release from the Black Dog label arrives with promise of an upgrade..."BBC In Concert 1965" provides a contemporary classic of Bob's June 1st, 1965 recordings for BBC Studios at Shepherds Bush, London and was aired over two separate broadcast dates of June 19th, 1965 (last six tracks), and June 26th, 1965 (first six tracks). These recordings first surfaced on vinyl from TMOQ back in 1973...the shows have seen a couple of CD issues from Scorpio and Mainstream but those are obviously out of print, though I've occaisionally come across copies. Some new Japanese issue DVD's to point out today...HEART "Straight On For You" is 2 hours of classic HEART - the feature footage is the proshot video from the Capital Center in Largo, Maryland on October 15th, 1978, plus there is a complete Dog and Butterfly Promo featurette as a bonus that combines both Studio and Live footage of every song from the LP...the double-DVD JOURNEY "Line Of Fire" documents a pair of 80's Pro-shots from the band with Disc One featuring their October 11th, 1980 concert from Nakano Sunplaza in Tokyo and Disc Two has their July 31st, 1981 show at Koseinenkin Hall in Tokyo. A couple of other late mentions include THE DOOBIE BROTHERS "Oriental Minute", a single disc from Grace Carry Records, LTD. that features a nice stereo soundboard from The Budokan in Tokyo on February 22nd, 1979...then, the only CDR release I'm noting today is "Monsters Of Rock 1984 Vol. 2" which features complete sets by VAN HALEN and AC/DC live from Wildparkstadion, Karlsruhe, Germany on September 1st 1984 over 4 discs.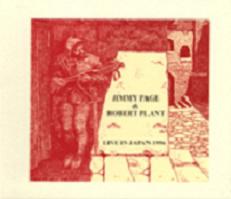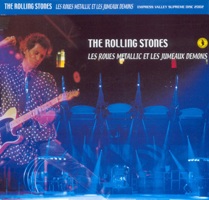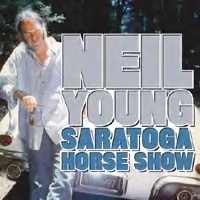 On the LED ZEPPELIN front we have a host of new items to log in here...Empress Valley has posted a handful of new titles on their release shedule for the Winter months..."Alabama Getaway" will likely feature the speed-corrected version of the excellent Mobile show from May 13th, 1973..."Firecracker's Explosion 2" will be the second night at the L.A. Forum on August 22nd, 1971 in audience tape of passable quality and then there is "The Lost Sessions Vol. 8", a single CD of supposedly previously unreleased "Coda" advance tapes and a rare version of "Night Flight"...EV just released their latest in DVD's that include what is being called a supreme upgrade to the outstanding PAGE AND PLANT show at The Budokan on February 13th, 1996, called "Utamaro"...the other DVD title this month is THE ROLLING STONES "Les Roues Metallic Et Les", their Montreal performance on the Steel Wheels Tour from December 14th, 1989 in Pro-shot quality - (this show has always had a fairly thin sounding audio track so let's hope that's where the upgrade is!) Tarantura is staying prominent with their ZEP releases as well...look for "Giants Of The Sky" from Rochester, New York 1971 to be issued soon...along with "Going To California" set that paired up both nights from Berkeley on September 13 and 14th, 1971 AND "Peter's PA", the 2CD of the Montreux '71 tape we pointed out last month.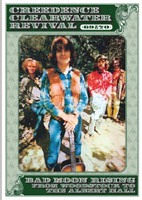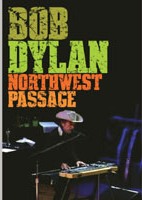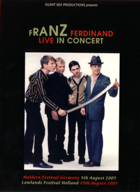 Silent Sea Productions has just issued 2 new silver disc DVD's...U2 "Vertigo Tour: Live In Glendale" gives their opening night show in Arizone the kit glove treatment...this is a Pro-shot of the April 15th, 2005 show and comes in a good looking and sturdy digipack...their other title is FRANZ FERDINAND "Live In Concert", a single disc with 2 Pro-shot events for the price of one!...first we have the Haldern Festival in Germany from August 5th, 2005...then there is the Lowlands Festival in Holland held a couple of weeks later on August 19th...these guys seem to be everywhere right now. Silent Sea gave this one slick production as well. It seems that Scorpio and perhaps another Japanese Label were quicker on the draw but Aurora Borealis will be issuing the corrected and more robust version of NEIL YOUNG & CRAZY HORSE Live in Tokyo '76 on DVD...while the others did exactly what I describe in my intro above - just threw what they had onto disc, out of sequence and without any forethought - Aurora Borealis will have a better source that is in the correct performance sequence, along with some bonus backstage and behind-the-scenes footage as well so stay tuned for more on that. Speaking of Scorpio...they have a few new DVD titles this week also...CREEDENCE CLEARWATER REVIVAL "Bad Moon Rising from Woodstock to The Alber Hall" gives CCR and rock enthusiasts a reason to get excited here!...this disc brings quite the compilation to the table that includes: the Pro-shot RAH show from London on April 14th, 1970, ABC Studios "Music Scene" performance in L.A. on December 1st, 1969, Johnny Cash Show '69, both Ed Sullivan Show appearances in 1969 color outtakes from the Woodstock Festival in August of '69....then, Scorpio takes a stab at the BOB DYLAN Pro-shot show from Amazon's 10th Anniversary Bash in Seattle on July 16th, 2005 and it's called "Northwest Passage", perhaps more noteworthy is the supplementary video from that features what appears to be the complete show from University of Portland, Earl Chiles Center on March 11th, 2005...New on CD from Scorpio is NEIL YOUNG "Saratoga Horse Show" from Saratoga Springs, New York on August 10th, 1997, which has a superb set list.

The new CD issue from Mainstream this week is of THE BAND and the disc is called, "Twilight In Concert"...it features complete tape of their King Biscuit Flower Hour FM Broadcast which was taped live at the Carter Baron Amphitheater in Washington, D.C. on July 17th, 1976 and subsequently broadcast on August 29th, 1976...In more ROLLING STONES release news, Exile has announced "Roll It Over Frankfurt" on the Exile Original Masters moniker and this one is a rare 1970 tape from Frankfurt, Germany on October the 5th...Dog N' Cat Records has thier next STONES title "Opening With A Bang", a 2CD of their Opening Night Fenway Park concert from August 21st, 2005...from The Project Queen Label comes a 3 disc collection (2CD + bonus disc) of 2005 QUEEN performances with PAUL RODGERS called "Reachin' Out" the live collection features highlights of their successful European Tour. And finally, Picadilly Circus is keeping the current PAUL McCARTNEY North American Tour on the front burner...watch for the 3CD set "Madison Square Garden" from October 5th and coming very soon is "Toronto A.C.C" from October 10th...the tour is getting rave reviews and it's a super set list here as well - one final bootleg DVD note...Adventure Disc has the very interesting SYD BARRETT "Vegetable Man Where Are You" Video Anthology that has just been issued and it compiles early PINK FLOYD from london '66-'67 as well as a bonus disc of interviews of some of his contemporaries like PAUL McCARTNEY, etc.

That's it for this week! Have yourself a good one and drop me a line with any thoughts at sb@hotwacks.com - Thanks for stopping by.

Svengi
October 31st, 2005