Already into November, very hard to believe. The release schedule continues to be dominated by titles issued on Recordable Media - not a surprise but we will attempt to give primary focus to Silver Disc releases with continued coverage of those established CDR and DVD-R Labels you are used to reading about here at HotWacks On-line. Let's dive straight into it...

Watchtower have put together another pair of really nice sounding JIMI HENDRIX releases..."Rare Performances and Jam Sessions" is a 3CD set that is said to be derived straight from JIMI's own private reel tapes and are all soundboard recordings. It may be a canned title but it aptly describes the compilation of recordings spread over the discs...from a March 17th, 1968 performance of "Stormy Monday" at New York City's famed Caf? Au Go Go to some some very embryonic noodlings and early takes of tunes JIMI taped in hotel rooms, and elsewhere. The second title from Watch Tower is perhaps more straight-forward..."Before The New York Sunrise" this 2CD set is comprised of various original tapes, apparently stereo soundboard quality,of The Gypsy Sun & Rainbows Band live at The New York Pop Festival at Downing Stadium on Randalls Island in New York. Needless to say, these both appear to be winners right out of the box...the latter also features a few alternate take bonus tracks tacked onto the end. A mention of a title I missed pointing out last week...Power Gate have apparently issued a new BLACK SABBATH double-CD called "Still Headless" and it features a stereo soundboard recording from Festival Hall in Osaka on October 19th, 1989 with another soundboard segment from the Karlshamm Rock Festival in Sweden, June 16th, 1995.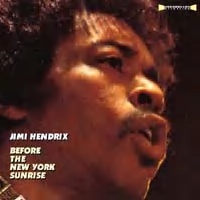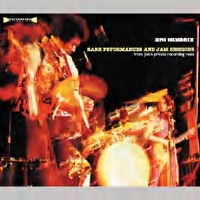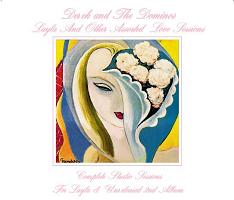 If you are into robust packages worth their weight, Paddington has just issued the 5CD + bonus DVD set of DEREK & THE DOMINOS "Layla And Other Assorted Love Sessions"...the package compiles outtakes from the "Layla" studio sessions and from sessions for their unreleased second LP...the bonus DVD features a rare TV appearance (Johnny Cash Show, circa '68?) with performances of "It's Too Late" and "Matchbox", the latter performed with both Johnny Cash AND Carl Perkins. Staying with the CLAPTON theme here, the CREAM Reunion shows were well documented with audience tapes surfacing almost immediately. Several Japanese CDR Labels have announced or issued assorted packages and I thought I'd at least cite the latest of those...Sylph has released the October 24th, 2005 MSG show in New York as "Time Has Died" 2CDR...Cross Border Records have the complete 3 nights(October 24th, 25th & 26th) packaged together on 6CDR's as "American Cream"...and another Japanese CDR Label has done the same - Fresh Disc Project has the complete set as "MSG 3 Days Limited Set" or you can obtain them separately as "Madison Square Garden" One, Two Or Three. Another off-shoot Label, Nothing Songs Limited, has released a cool VELVET UNDERGROUND disc called "At The Factory, Warhol Tapes", which features the bands' rehearsals at The Factory in New York City, early January 1966...plus, their Up Tight performance at Cinematique in New York a month later, and rounds out with more rehearsal recordings prior to their "Before The Exploding Plastic Inevitable Tour" on March 7,1966 featured on a bonus disc! With the ROLLING STONES Bigger Bang Tour of the U.S. moving to the West Coast, labels continue to cherry pick selected audience recordings and Sister Morphine slid in a more current title, "Swayed"...recorded at Nationwide Arena in Columbus, Ohio on September 24th in a very nice audience recording -known as the "Drake" source...the performance is now legendary for the lone performance of the Sticky Fingers track "Sway". We have seen a handful of Bigger Bang DVD titles surface, all audience and all on DVD-R...most notably on the Japanese quickie label, Ameriquest...however, I noticed their Giants Stadium title being listed as a silver DVD product. If anyone can help confirm whether this is true, or if this was just a typo in the information, we would all appreciate it. If it's true, this would be the first and only pressed DVD from the current tour. Dog N' Cat Records (DAC) is just cranking out the new soundboard STONES 1981 source recordings...next up is "Cedar Falls 1981", another 2CD housing the November 20th, 1981 stop in Cedar Falls, Iowa...as I mentioned earlier, while this show has circulated in trading circles previously - it was only in a very poor audience recording...so this is a whole new show to the collecting community at large and I hope it is on par with the Louisville performance. These shows, and recordings for that matter, sound so much alike...it's nice to get the sporadic spikes peformance-wise and even a relatively rare nugget thrown in like "Down The Road Apiece"...and we complain about the current setlist and it's lack of change-ups!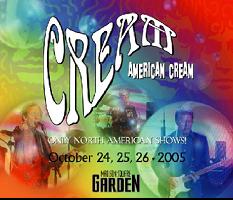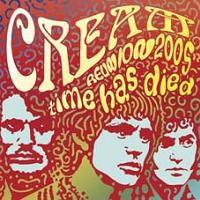 I don't think I covered this recent Reel Masters release of GENTLE GIANT "Dusseldorf 1971" though I have an overwhelming sense of deja vu...it features a soundboard of a show from Germany in April of '71...Highland are releasing the new PINK FLOYD title, "Dark Side Of The Ice"...a single disc recording from the Nakajama Sports Center in Sapporo, Hokkaido, Japan on March 13th, 1972...the latest batch of titles from Crystal Cat are dominated by the Boss but also include a new U2 release as well...a title they apparently hadn't intended on pursuing or issuing but this audie source tape is apparently so great - it made the cut, and we have U2 "Vertigo Tour 2005" 2CD, the Gothenburg, Sweden show from July 29th, 2005...on to those BRUCE SPRINGSTEEN titles from CC..."Grand Rapids Night" features the superb audience source from Van Andel Arena in Grand Rapids, Michigan 2005 with tour premiers of "Sherry Darling" and "Tunnel Of Love"..."All Those Nights Volume 2" is an excellent compilation of the European Devils and Dust Tour run (Volume 1 was a best of U.S. Tour 1992-93)...to round out this week we have those latest Japanese titles from the DEEP PURPLE family tree...Darker Than Blue has "New York 1973" 1CD featuring the Mark II line-up of DEEP PURPLE, live at The Felt Forum on May 30th, 1973...the rest are all RAINBOW titles from Rising Arrow..."Burbank Master" is an April 3rd, 1976 show at The Starlight Bowl Amphitheater in Burbank, California on 2 discs..."The King's Return" 2CD is from Budokan, Tokyo on January 21st,1978...and then there is a Japanese bonus disc type of spiff to collectors making the appropriate purchase through the appropriate channels...the disc is "Dusseldor 1976", taken from an audience master of the German peformance on September 27th, 1976.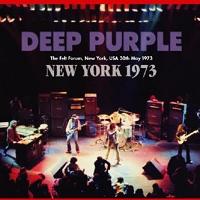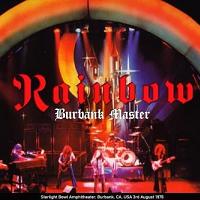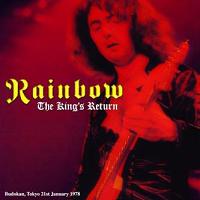 Once again, that's a wrap for the week in recap. Thanks for stopping in to HotWacks On-line for the very latest and I'll meet you back here again next week. Have a good one!

Svengi
November 7th, 2005