I'd like to pick up where the comments from last week, left off. Just a few thoughts for the forum to ponder in the coming week.  Do you collect?...or do you simply consume what is out there? This hobby of collecting bootlegs involves the desire to learn what is out there, what label has the best version, best package, scarcity, limited edition? Can Bit Torrent downloading even be considered "collecting"? I offer up the argument that it does not, read on. I've embraced that addiction big time!...but it barely means anything, anymore. It has gotten to the point where if you can think of a band's performance date, or just wish it - it appears. Alright, that's an exaggeration but you get my point - I think. I will contend that this can be quite fun, downloading a show in virtually no-time. Perhaps you were there or you know it would make a nice gift to friend. It is a very cool technology that has brought us instant gratification. Again, is there any meaningful collecting behind little effort? Have you noticed that even the premium boot labels have gotten bored with it...they're not even skimming 75% of the material they were just a year ago.  Now, if you have the personality that just loves a pissing match or on the other hand, need to feel part of a certain clique - the forums with these sites are a piece of work all their own.  I'm not talking about the gracious seeders that start this whole process.  It's the minority that just like to stir it up to see the debate ensue. It is quite amazing really, that people spend that much time bickering on the net. Is that collecting? Is that part of the courtship to acquiring something meaningful?...arguing about the source, the seeders motives, the artwork, the lineage?  Don't get me wrong, there is a check and balance dynamic at play here too.  The point I guess is that there is a place for it all but, now that it's everywhere the degree of enjoyment or pride in ownership of something cool has gotten quite diluted. That's why I'm all about the "quality over quantity" comments posted in last weeks' column. Thanks to "YouKnowMe"- even though that handle is fairly creepy and makes me think of the horror flick "I Saw What You Did (and I know who you are)"!   Back to my own comments...do you know what I mean? Over a period of time, instant gratification only breeds frustration because you can never quench the thirst or quite appease the appetite that brought you down this path to begin with.  Some of these recordable media labels just crank stuff out.  Others source and duplicate, yet others go through the process of negotiating and acquiring or purchasing "rare" recordings and attempt to provide the best presentation of a historical document.  You have everything in the spectrum going on but it does come down to desiring quality over quantity indeed. And I'm not only referring to the recording either.  There are other motivators at work.   What makes an acquisition a fulfilling purchase or trade?  Maybe you simply got a deal at a show for an original title. Maybe you actually bit the bullet and splurged on a high ticket box set. Remember THAT feeling? Not quite the same as hitting the download button is it. How about that generic CDR or DVDR title you picked up that doesn't play fluently?  That's irritating as hell!  There's argument for both sides of this quality vs. quantity debate depending on what is important to you.. but one does not meet the others' expectations and with places like this as well as some of the stellar artist-specific collecting sites...you become better educated to manage those expectations - and diminish the possibility of getting burned.  No pun intended.

So what's new this week in the Bootleg News?....

The CREAM Reunion shows last Summer and Fall have certainly flushed a wave of new and vintage tapes to the surface...the latest from Scorpio is a 4CD set and is called "Synergy", and features two audience tapes...the first 2 discs contain their September 9th, 1967 peformance at Brandeis University in Waltham, Massachusetts - discs 3 & 4 feature April 5th, 1968 Boston appearance at The Back Bay Theater. In a more classic presentation comes Derek & The Dominos "Stormy Monday" from Paddington.  Expect this 3CD set to be available shortly, it features both Afternoon and Evening shows from the Santa Monica Civic Auditorium on November 20th, 1970 - the set features the classic TMOQ LP artwork and again touches off emotions described in my intro rant, I love this stuff...any potential upgrade might be with the completeness of tapes here. New QUEEN of course from Sirene...the 2CD+DVD set is titled "One Sweet Moment" and fully documents their 1986 Newcastle gig at St. James Park on July 9th...the CD's provide the excellent audience source audio while the DVD I believe is a proshot affair and both seemingly complete. Also from Sirene this week comes KING CRIMSON "Heritage" 2CD featuring 2 shows, June 7th, 1973 at The Warehouse in New Orleans and April 23, 1974 at Boston Music Hall.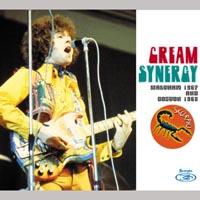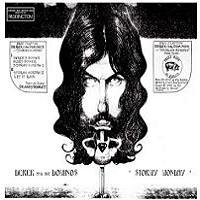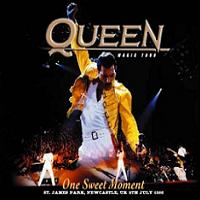 I received some teaser info this past week on some upcoming releases out of the Silent Sea camp. I'm afraid I'm not able to expand on the teasers but we'll certainly look forward to some beautiful new DVD Digipacks from the label, including a couple of high profile world broadcasts...U2 Live from Sao Paulo 2006, a great show from about 3 weeks ago or so...and THE ROLLING STONES Argentina 2006, their broadcast from River Plate Stadium in Buenos Aires February 21st...we are also awaiting more details on 4Reel Productions'  BOB DYLAN & THE BAND DVD set due out next month and will feature some infamous Isle Of Wight proshot film from '69 (note: this isn't from Silent Sea)...stay tuned on those! Speaking of DYLAN & THE STONES we have more...some renegade Japanese DVD Label called Singers Original just issued a previously unreleased ROLLING STONES Voodoo Lounge proshot show from San Diego's Jack Murphy Stadium on October 17th, 1994, the DVD is called -what else- "San Diego 1994" and looks quite good!  Thinman Records have released BOB DYLAN "Blackbushe 1978", no info yet on whether this one is better than the Wanted Man Music and/or Hollow Horn's version but we'll definitely find that out for you...then, from the Blackdog Label this week comes "Freddie Or Not", from Tampa, Florida on July 30th, 2003. Also new from SSR and announced this week is PAUL McCARTNEY "Live At The Tokyo Dome" 2CD , capturing his March 7th, 1990 show.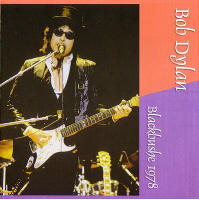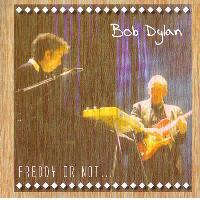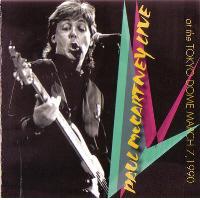 Plenty of CDR releases but a few to mention are...BRUCE SPRINGSTEEN "God Filled Soul" from Asbury Park Pro-CDR and features his Devils N' Dust ALD recording from Buffalo, New York last July 18th. From Trial comes WISHBONE (featuring MARTIN TURNER, original WISHBONE ASH Bassist) "Roadhouse Blues" - a unique recording to surface for WISHBONE ASH fans and features TURNER's show at The Roadhouse in Birmingham, UK and is joined onstage by former ASH-mate TED TURNER for the ASH classic "Jailbait"...also from Trial is NAZARETH "Milton Keynes 2006" a 3CDR set that has the complete Stables show from February 19th with a bonus disc that contains the BBC recording from March 22nd 1980 in wonderful stereo soundboard quality.  On DVD-R from the Solenoid Label...a couple of MILES DAVIS collections, "Perfect Brew Vol. 1" from Tanglewood, Massachusetts August 18, 1970 with some Paris '71 and Wien, Germany '73 bonus footage and..."Perfect Brew Vol. 2", featuring Stockholm October '73 with Montreux Casino '73 and other bonus footage..."Thrash City Rockers" is a double-DVDR with BABYSHAMBLES Glastonbury 2005 proshot on one disc and THE LIBERTINES Tim Festival show from July 2004 on Disc 2.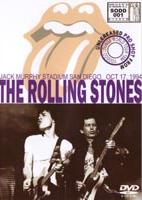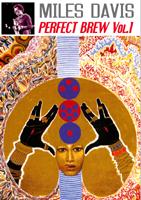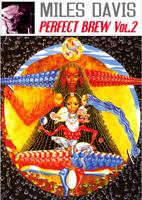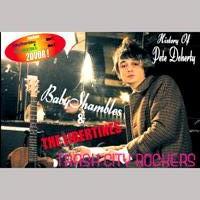 A relatively short and sweet rant this week...no worries though, keep an eye towards the News Ticker throughout your week and we'll keep you posted!  Thanks for any feedback or thoughts on collecting, downloading via Bit Torrent, the state of affairs with the direction of things - whatever, please post away.  Have a good one!
Svengi
March 6, 2006