Nothing like making the transition to Spring!...unless it's the Bootleg News at HotWacks On-line!
Ok, let's face it...keeping the news summaries going all Winter helped get us through it!  I'd like to thank everyone for their comments and emails over the past few months.  The general sense of passion towards this hobby is what we all have in common, and I certainly hope we can keep that level of involvement and input going to make this an even better place to gather and share the knowledge.  I can certainly speak for the entire staff here at HotWacks On-line that with every posted comment or email message received by any of us, it sparks a new round of dialogue or gets us to look at the current state a little differently.  So there you go - air it out.  You can contact me at sb@hotwacks.com.   
I'm going to start off with a bit of a round-up of titles that are certainly new to these pages, so I'm sure they will be new to the bulk of you as well.  Sometimes release information gets forwarded in a direct manner and sometimes this stuff swirls around and doesn't quite land until the title actually hits the streets...and I think the latter is the case with most of these. 
Apocalypse Sound DVD and its' family of labels seem to be in kind of a continuous, or at least steady, type of release schedule and there are a few titles to document this week.  On Apocalypse Sound itself, NEIL YOUNG "The Long Road" DVD compiles NEIL's entire week of appearances on the U.S. TV show, Late Night with Conan O'Brien from last year along with some bonus footage from Saturday Night Live and even his Chicago Centrestage appearance from 1993 - all great stuff!...Also from AS is an incredibly interesting JOHNNY CASH DVD, "The Beast In Me", which documents a 1971 Danish Television appearance paired up with an unaired interview and bonus segment from Johnny's 1994 appearance at the Danish Midtfyns Festival in pro-shot/soundboard quality...THE STROKES "First Live Impressions" comes to us via Goodfellas DVD and compiles a trilogy of 2005 performances...London University from November 29th, MTV Studios in London and The Tim Festival in Rio in a quite solid pro-shot/soundboard presentation...and don't forget about the killer digipacks these buggers are housed in.  Some of the best packaging around, without question.  And on the CD front from Godfather comes the BOB DYLAN set, "Mercy On Us"...a single disc of remastered Oh Mercy outtakes and studio session recordings in the most complete form available - recorded in March and April 1989 (and one of my favorite CD's from old Bob!).  Another good looking DVD set to mention is THE CLASH "Bored In The USA" on the Apollo Label, which is another new version of the bands' complete US Festival appearance in San Bernadino on May 28, 1983...but what kind of gets my feelers up is the Asbury Park 1982 bonus footage that supplements the feature - taped on May 30th of '82.  This also features nice digipack-styled packaging.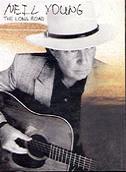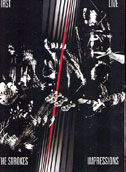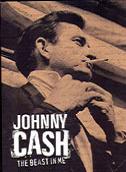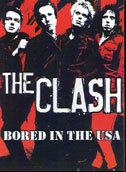 In other DYLAN and CASH boot news...some of you are certainly familiar with the Euro Boot Golden Unplugged Series and the label has recently issued an all-acoustic BOB DYLAN compilation that spans the 30-year period from 1962-1992, 17 tracks and said to be "insanely great"!...not an easy task to distill that period of DYLAN down to 17 songs.  From a label of the same name comes the JOHNNY CASH one-off  "American Live Recordings", a stereo soundboard on a single disc, recorded live at the Erwin Centre on the campus of  The University of Texas in Austin on December 8th, 1994.  There is a new U2 soundboard making the rounds and the Extravaganza Label has released it as "Place Called Vertigo"...the show is taped in Vancouver over 2 nights on August 28th and 29th, 2005 and is spread over 2CD's.  I think this is a re-issue but I should at least tell you that out from Home Records is a vintage R.E.M. release called "Ballroom Dancing" 1CD and features a July 7, 1984 show from the soundboard at The Aragon Ballroom in Chicago...New from Sirene this week is UK "Danger Unit" 1CD which pairs up soundboard recordings - primarily from The El Mocambo in Toronto on June 27, 1978 - and tacks on some bonus tracks from Nakano Sun Plaza, Tokyo on June 29th, 1979.  Genuine Masters has announced their plans for April to introduce the first in their "Widescreen Collector's Edition" Series and it will be LED ZEPPELIN "Listen To This, Eddie!"...the improvements for collectors will be having the entire 3-hour plus show on a single Hybrid DVD-Audio...this technology hadn't been perfected when GM issued their earlier double-DVD version a couple of years ago...and of course the format will benefit with a spectacularly designed and programmed 16:9 Widescreen High Resolution Slideshow to accompany the class ZEP recording.  Look for this "Collector's Eddie" from GM in late April.  Surprise, surprise!...there are a couple of new ROLLING STONES  CD issues to talk about this week too...the silver disc title is "Big Vanguard" 2CD from the King Stork Records Label and contains the Boston show at TD Banknorth Garden on January 15th, 2006...and coming in April from Risk Disc CDR is "Basel", featuring a July 29, 1995 audience sourced recording in Basel, Switzerland.



The whole week seemed like a tribute to ole "Slowhand" with bootleg news trickling in from all corners about releases that seem to touch about every phase of his career.  First of all, there is a new ERIC CLAPTON-exclusive label that has emerged out of Japan called E.C. Was Here...and they have 2 inaugural titles..."Hello Old Friends" 2CD captures a Brussels show on June 13, 1977 and "3 Smiles" 3CD pieces together soundboard fragments from three different shows...Chicago July 2nd, Memphis July 28th and Birmingham, Alabama July 29th ---but the "press release" doesn't say what year these are from!  We'll make sure to update this post when that piece of info can be confirmed.  The ARMS Label also has a couple of new EC-related titles...DEREK & THE DOMINOS W/NEIL SCHON "Journeymen" 2CD provides collectors with their Berkeley Community Center performance on November 19, 1970...DELANEY & BONNIE AND FRIENDS W/DEREK "Live At Fillmore East" 1CD, is a February 22nd, 1970 recording from New York.  Not to be outdone, Beano has some new CLAPTON material themselves..."Speeding Down The Highway" 2CD is new and recorded at the Cow Palace, San Francisco on February 7, 1983.  An additional "offer" being extended to interested collectors from certain Japanese vendors is a bonus Beano title, "Rushing "Round" on 2CDRs and features a stereo soundboard recording from Kiel Auditorium in St. Louis on February 18th, 1983.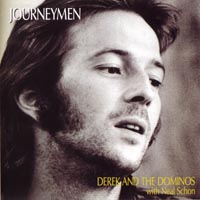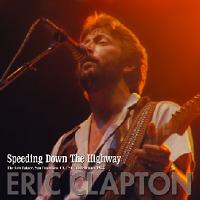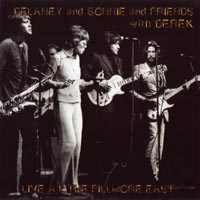 That's all I've got this week...aside from some details on that "UK Invasion" VAN HALEN release from Bondage Music...a couple of members were wondering about more info on this one...it features 4 soundboard fragments from The Apollo in Manchester on May 22, 1978 - Gaumont Theater in Ipswich on May 23rd, 1978 - Victoria Hall, Hanley, Trent May 24th, 1978 and Colston Hall in Bristol on May 26th, 1978.  There you have it.  Look for more release news as it comes across via the HotWacks On-line News Ticker.  Have a great week and visit often!
Svengi
March 20, 2006