One quick update from last weeks' column...It is confirmed that 4Reel Productions/Top Of The Line ROLLING STONES "Hampton'81 - Definitive Edition" DVD does indeed include all the pre-show footage of the band and goings on backstage while GEORGE THOROGOOD rocks the house!...this is wonderful news.
The biggest announcement over the last 7 days of course has to be the news of a new LED ZEPPELIN soundboard coming from Japan via Empress Valley..."Snow Job" will feature, for the first time, the complete Vancouver concert from March 19th, 1975 - which to this point was available via an ok but incomplete audience source!  As things tend to get a little misinterpreted coming out of Japan I wonder if this is what was being rumored as "Blow Jobs" from Tarantura a few months back?... (which supposedly was another Seattle '75 box set).  In any case I'm as thrilled as the next Zephead and am not opposed to continuing this "soundboard revolution".  I just hope they give it a more deluxe package treatment than the others.  EV has a tendency to wrap these truly spectacular recordings in a rather thoughtless manner...while giving the average and poor documents in deluxe treatments.  Go figure.
There are a couple of new releases from Scorpio coming through the channels shortly...on CD look for THE ALLMAN BROTHERS "Closing Night Of The Fillmore East", a single disc recording of their final set at the legendary venue on June 27, 1971.  On DVD from Scorpio is their LED ZEPPELIN "Story So Far", featuring the now common Earl's Court pro-shot film from May 24th, 1975...this version, the first to be released on a dual-layer single disc containing the 3 hour -plus footage.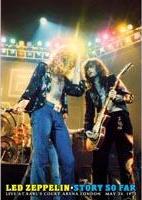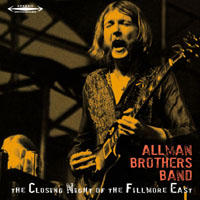 The latest from Sirene this week was fairly predictable if  you frequent the Bit Torrent sharing site, Dime-A-Dozen...perhaps predictable but also a decision I cannot argue with...PINK FLOYD "The Best of Tour '72" which features the best version of the highly coveted Rainbow Theater performance on February 17th, 1972 in London and supposedly recorded by the BBC...but there are some debates on whether this early Dark Side Of The Moon performance was recorded on BBC equipment by a Tech - or it's just a lucky and gutsy audience-sourced effort.  I sort of lean with the former approach because when you hear this incredibly cleaned up tape on Disc 1, it's hard to argue against the notion that the equipment had to be fairly sophisticated.  This is a 4CD set from Sirene with this newly shared "remastered" source from a collector over the internet, Disc 2 will have the original analogue bootleg LP version and Discs 3 & 4 to contain whatever the alternate audience sources are.  I believe all have just the Darkside portion of the show - which makes me wonder if the latter discs are just lower-gen versions of Discs 1 & 2.  Someone chime in here if you can provide clarity.  In any case, this should be a nice release for you silver disc hounds like me.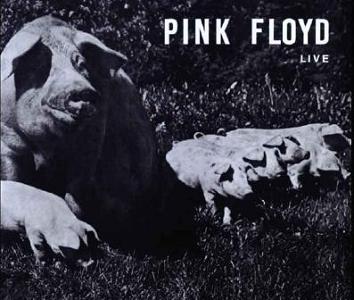 Also new from Sirene this week will be another U.K. title, "The Only Thing We Need" 1CD of a show recorded at, of all places, Old Man Rivers in Avondale, Louisiana! - September 27, 1978.  I'll go ahead and mention these Japanese titles on recordable media since we are a little light this week...There's a new WHO DVD-R available as an import called "Camden 2002", a proshot piece from the Tweeter Amphitheater in Camden, New Jersey on July 27th of 2002 and features the Daltry, Townsend, Zak Starkey, Simon Townsend, Rabbit and Pino Palladino line-up that toured on after the untimely death of original bassist, John Entwhistle on the eve of the 2002 opening date.  Trial has a handful of new titles...JETHRO TULL "San Fernando College" 2CDR is an audience tape from Devonshire Downs in Northridge, California on May 3rd, 1970...three SANTANA sets to mention, "Peach 2 Tree" 2CDR is a stereo soundboard from the Jaycee Fairgrounds in Fayetteville, North Carolina on August 18, 1973..."Heart And Soul" is another stereo soundboard from Nakano Sun-Plaza in Tokyo on November 30th, 1977...and "Outside Emotion" is an excellent audience source from Yokohama, Japan, December 3, 1974.  One more Trial title this week is PAT TRAVERS "Reading Rock '76" 1CDR featuring a rare but superb recording from the audience at the reknowned Reading Festival in England, on August 16, 1976.  Some new VAN MORRISON is starting to surface from the current tour, a generic Japanese CDR label has just issued his Los Angeles show from last week already...hopefully we'll see the coverage of his tour expand and perhaps we'll see labels dip into some vintage VAN along the way!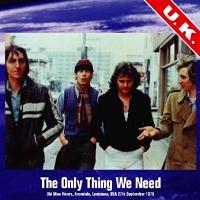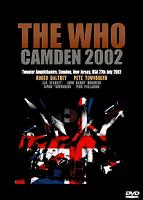 Silent Sea's latest DVD titles have reached distribution since last week and the titles look great!...we mentioned them a couple of weeks ago but look for THE ROLLING STONES "Buenos Aires, Argentina 2006" digital broadcast in deluxe digipack and U2 "Sao Paulo, Brazil 2006", at a dealer near you - or ask for them!  Sorry, couldn't resist.  Along with these pieces you'll find that the excellent fan compiled BOB DYLAN "Through The Years Vol. 1 & Vol. 2" double-sided DVD from Digital Line to be available again...you can find a review on these HotWacks On-line pages right here:
http://www.hotwacks.com/database/publish/article_839.php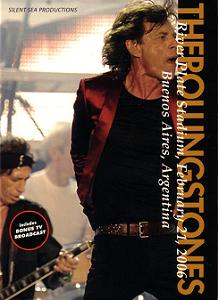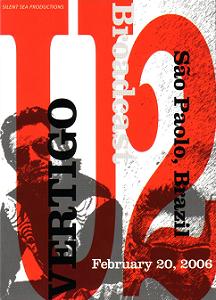 That's all I've got for now everyone.  Did you find that I've missed something over the last week?  Feel free to add the information you've discovered in the comment section below.  Thanks again for bookmarking this place!  Keep an eye on the News Ticker and check back often.  Until next week, have a good one!
Svengi
April 3, 2006