THE ROLLING STONES Bigger Bang Tour moved to the Far East over the last 2 weeks and coming out of the Japanese leg comes not just the first true soundboard - but 5 of them!   Coming off of last weeks announced "First Bang In Tokyo" and "Second Bang In Tokyo" titles from Dog N' Cat Records (March 23rd and 24th), their next trio of titles are all stereo soundboards from March 29th in Sapporo ("Bang In Sapporo"),  April 2nd ("Bang In Saitama") and April 5th ("Bang In Nagoya").  So we've had some stellar audience recordings from the American Leg, a couple of large and wild  South American Broadcasts and now a handful of soundboards to add to the mix.  Nice.  Needless to say, every Japanese CD Label/Vendor in the land has their own release from every stop on that leg but most are of the CDR media.  On some other STONES notes...the intriguing Halycon Label continues to campaign for new premium label of the year with a "remastered" version of the classic "Get Your Leeds Lungs Out" and is serving up some stunningingly beautiful packaging to boot!  I can hear the moans and groans now but these releases are gaining more praise with each introduction - also on the way is the classic and also redundant "Happy Birthday Nicky"....From the vast field of CDR STONES titles there is a Japanese Label that has been issuing the old Outsider Bird releases in remastered fashion...this week there are 4 new ones:  "Eau De Cologne 1970", "Honey Loo-Loo", "Valentine's Day" and "Advantage Melbourne".  From Treasure Stone DVD-R this week comes the audience shot "Sunday Night In South Florida" from the Bank Atlantic Center in Ft. Lauderdale on March 13th, 2006 - the very last U.S. date, for now anyway!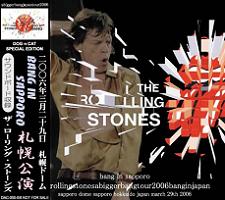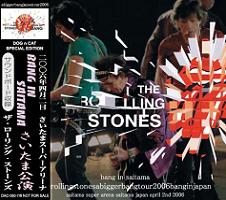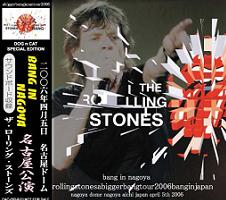 Another cool bootleg announcement this week came in DVD form with the VAN MORRISON release, "Those 70's Shows", on the Retro Music Label...the sweet looking DVD Digi-pack houses a disc packed with 8 different 70's TV appearances and proshot footage.  The sequencing of the title goes like this:  April 26, 1970 Fillmore West (2 tracks), July 24, 1979 Rainbow Theater, London (3 tracks), April 10, 1973 U.S. TV "Don Kirshner's Rock Concert" (4 tracks), July 10, 1974 German-TV "Musikladen" (4 tracks), March 28, 1977 U.S. TV "Midnight Special" (7 tracks), November 4, 1978 U.S. TV "Saturday Night Live" (2 tracks), and February 22, 1979 "Cypress Avenue" performance from Dublin.  We have a handful of PINK FLOYD releases also and keeping with the DVD format - how about some scarce proshot FLOYD?...I'm not sure I've come across this footage before but announced yesterday from the Japanese Sirene/Ayanami Label family is this DVD-R called "Saint-Tropez Music Festival" featuring the 53 minute "Pop 2" French TV broadcast from August 8, 1970 - in color, NTSC format.  In other things FLOYD...from Moonage Daydream comes "Magic Makes The World Go Round" 2CD, which compiles soundboard sources from The Fillmore West April 1970, complete...Zabriskie Point sessions in Rome November '69 and the 2005 G8 performance (the published info stated "Live Aid" but we know that is incorrect!)...from PF Records comes another single CD of soundboard material, also including a couple of those same 1970 Fillmore West tracks, Meddle and Wish You Were Here outtakes and the rare Nick Mason Christmas single!...the nice looking digipack set is called "Off Colour Psychadelic Dreams".





Here's what else I came across over the last few days in the world of Bootlegs...the Japanese Jamrec Label has just issued its' first in what they are calling Silver Standards releases..."JANIS JOPLIN & FULL TILT BOOGIE" 1CD, which offers up a 24-bit remastered stereo soundboard from the Honolulu International Centre Arena on July 6, 1970!...On SD Records comes the CD SYSTEM OF A DOWN "Ultimate Rarities Collection", 24 fantastic soundboard tracks in a very clever compilation...Available on a European Import is NIRVANA "Jesus Doesn't Want Me" 1CD with the October 12, 1991 Chicago Cabaret Metro show in superb soundboard quality, plus bonus tracks from the Jonothan Ross UK TV Show and the 1992 Music Video Awards and more...I don't think I mentioned this over the last couple of weeks so here's a "make good" mention...Tarantura re-released the LED ZEPPELIN soundboard/audience mix "Cologne" 2CD from June 18th, 1980 and is limited to 100 copies worldwide...upcoming Tarantura releases include "Cold Sweat" and the confirmed Seattle '75 box, "Blow Jobs"...In more ZEPPELIN bootleg news, Empress Valley has just released "Grooving You" 2CD, an updated version of the April 5, 1970 Baltimore audience tape... from the obscure Still Nothing Label comes MY BLOODY VALENTINE "Once I Was A Butcher" 2CD+DVDR, recorded live in Rome on April 25, 1992 and Florida on February 18, 1992...Back To Zero has issued THE POP GROUP "Our Sense Of Purpose" 2CD + Ltd. DVD-R and the set is a limited run of 250 copies...(could they even give away that many?)...sorry, I digress.   From Cat's Meow comes a "new" NEIL YOUNG soundboard from The Stopera Theater in Amsterdam on December 10, 1989 and the single CDR is called "Rolling Into Amsterdam" and some silver disc news out of Japan over the weekend...DEEP PURPLE "The End" comes from Darker Than Blue and the 2CD set features an excellent audience tape from Festival Hall in Osaka on July 29, 1973 - the very last show of the DP Mark II era (Blackmore, Gillan, Glover, Lord and Paice)...from Power Gate is BLACK SABBATH "Apocalypse" 1CD, taken from the original analog LP on Black 200, recorded live in Milan on December 5th, 1987.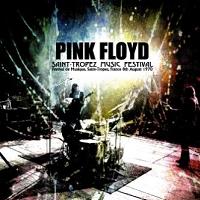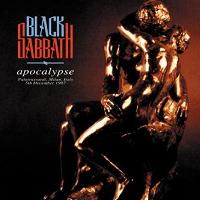 A couple of final DVD notes...Apocalypse Sound will be joining the crowded ranks of Labels to release both U2 and ROLLING STONES recent South American Broadcasts...the U2 Sao Paulo release will be called "I'm Irish, God is Brazilian" and STONES title, "Big Buenos Aires Bang"...I'll finish out this week with a new listing of DVD titles from the incredible Way Of The Wizard Label (WoW)...I have to admit though, the new product I've seen leaves alot to be desired with their less-than-meticulous video transfer or dubs...but their packaging is still absolutely great.  Thanks for stopping by to catch the latest word in bootleg news here at HotWacks Online.  Have a great week - the WoW list is below and by the way, I didn't right the descriptions to the titles that are included here - I received them that way and opted to leave them in because the information around the editorials or marketing pitches offers members some value.
Svengi      April 10, 2006  
Way Of The Wizard
      
new U2 1,2,3,...  1DVD     Sao Paulo Live Feb.20 2006 Sao Paulo/Brazil Pro.shot Digi
     
new Black Sabbath 1DVD    Ozzy Pro.shot Digi 
     
new KISS 1DVDAlive 1977 MSG New YOrk 18,FEb 1977 Pro.shot Digi    
new Allman Brothers Band 1DVD  Live In Concert 1970-1973 Fillmore 1970, Macon, Georgia 1973 and much more Pro.shot Digi 
     
new  Porcupine  Tree 1 DVD  Trains Music Hall Cologne/Germany Nov.2005 & audio Bonus Chicago Oct.11 2005 Pro.shot Digi 
     
new THE BEACH BOYS - NOT FOR BROADCAST  1 DVD
The complete tour film of European Tour 1968 plus many TV clips 1968-69. The programme is completely different from Video History. Great quality and cover. 
     
new  BON JOVI - EN ARGENTINA  1 DVD
This DVD includes 2 complete show from Buenos Aires + interviews. One is from 1993, the other from 1995. Both from Argentina-TV. Excellent stuff. 
     
new ERIC CLAPTON - LA MANO DE DIOS 1 DVD 
Complete show from Buenos Aires October 1990. From Argentina- TV.  
     
new  ERIC CLAPTON - ON WHISTLE TEST  1 DVD                         This comes from an ultra-rare Japanese-only laser disc. Unsurpassed quality. of this old show from 1977.  
      
ERIC CLAPTON - VIDEODROME  
This includes the Jools Holland rehearsals from December 2004, the Tsunami Aid. studio rehearsals with Roger Waters (they try to play 'Wish You Were Here') plus two more TV appearances from 2005 including Larry King Live with John Mayer. Quality is outstanding from HDTV.  
      
BOB DYLAN - DON'T LOOK BACK: THE OUTTAKES   
Why you need this DVD: 1. it's the only available digipak worldwide. 2. Quality is the best available of this 60's material. 3. Of course, cover is not a copy of a copy of a blown-up picture from Q magazine but vintage Sixties- Bob Dylan. The front cover shows the original front page of Dutch magazine 'Hitweek' from my very own collection. All text is in Dutch  ("Het is een 16mm. documentaire over de eerste engelse tournee van Bob Dylan..."). Now you know everything. Hilarious !  
      
BOB DYLAN & JOAN BAEZ - GIVE PEACE A CHANCE   
It's start with the Pasadena Peace Rally from 1982. Quality of these 3 tracks is superior to all other versions of this show. I checked it out. Next up, we have all known pro-shots from the European Tour of 1984 including Verona, Hamburg and Barcelona plus other miscellaneous tracks.  
      
HEART - ON TV  
Another extra-long DVD on this group. We have the Intimate And Interactive show from Canada-TV in 2004 plus all known TV appearances from 2003-2004 including the complete CMT Crossroads with Wynonna Judd. Brilliant quality throughout.   
      
THE KINKS - KRONOLOGY  
You get TV clips from 1965-1979 with the most part being vintage 60's in great quality. This is not just  the only available digipak but the only version woldwide that runs synchronized.  And this includes the Shindig! shows from 1965 that are completely out-of-tune on other versions. Great cover, too.  
      
VAN MORRISON - '70 SHOWS  
Superb compilation of That 70's Shows. All from TV, all in colour. Fillmore East, Rainbow Theatre, Don Kirshner's Rock Show and many others. You name it - it's here.  Completely different to the other Van title.  
      
THE ROLLING STONES - '06  
Here we have it: the TV broadcasts from Rio de Janeiro plus Buenos Aires in spectacular quality. Almost 4 hours of recent Rolling Stones. You cannot get Rio anyway else because it's supposed to come out at the end of this year. Is this what you here from other sources ? Bullshit, buddies, here are the facts: both shows on this DVD are from the original broadcasts.  No drop-outs anywhere. An internet download of Rio was available on Bittorrent for exactly 18 minutes (I counted). But this was the aol.com simulcast with the many drop-out. That's the truth, 
don't believe what you hear. You get the real deal only here. Brilliant full-size pictures from the events on the cover.  
      
TRAFFIC - IN CONCERT  
WOW, that is it. Over 3 hours of Traffic . It begins with a newly discovered upgrade of the well-known show in Santa Monica 1972. Then we have the complete Woodstock 1994 performance. Last show with Jim Capaldi who died a few days later. Plus a bundle of extras: Beat Club, Cincinnati Pop Festival 1970 plus more. Great stuff, great cover.  
      
VAN HALEN - AIN'T TALKIN' 'BOUT LOVE  
Complete show, over 2 1/2 hours of US '83 Festival in San Bernardino. This DVD includes everything : the show with David Lee Roth getting drunk on stage, the backstage party and the MTV interview. Amazing.