Evenin' all and honest apologies for having to hold off the upload of the column until this evening.   I'll dedicate the effort to a very rabid collector, Mr. Carr. 
I wouldn't call the past week in bootleg circles "dizzying" but when you consider it's only a week, still enough going on.  That's for sure...and particularly if you are a LED ZEPPELIN collector!  How about that new Vanouver '75 soundboard?!?  I've soaked up quite a bit about what people are saying and I have to chime in with "impressive" and "incredible", in terms of the sound quality of this recording.  I'll leave it to our staff who will be formally reviewing but I really like having Jonesy up in the mix, having a beefy and fat sound with a recording of this clarity.  Empress Valley's new "Snow Jobs" really takes the reference to soundboard to another level.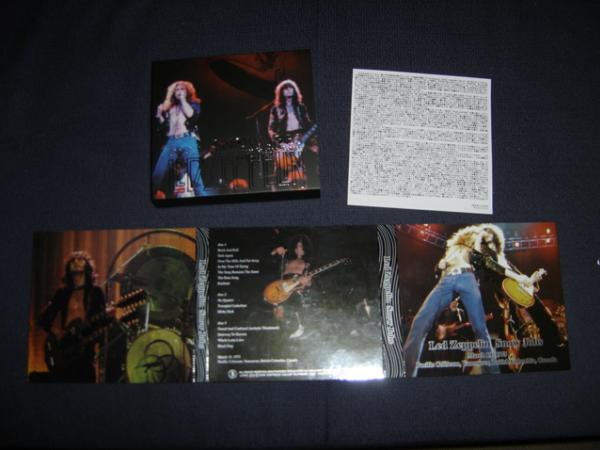 As you have seen here this week, a new Bootleg Label called Budgie has emerged onto the scene and they have 2 titles at launch...PINK FLOYD "Florida 1972", capturing the recently shared Sporatorium recording from Hollywood, Florida made available via Bit Torrent download last month...the recording was produced on April 15th, 1972 and is a very good audience source.  Budgie's other release is another matter altogether....the LED ZEPPELIN title, "Tokyo 23 September 1971 - Definitive Edition".  We all cringe while being enticed whenever a label incorporates "Definitive" into a release, usually because it isn't and in the case of this particular ZEP performance...there are 6 different tape sources available and a dozen other releases already.  I'm not convinced by Budgie's decision to market their release in this fashion but I would love to be proven wrong.  We'll await first-hand assessments to come in.  Judging by the artwork of these titles, Budgie is short for "budget" label.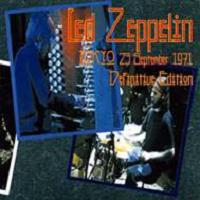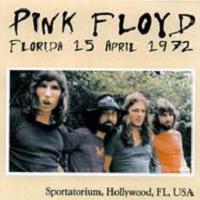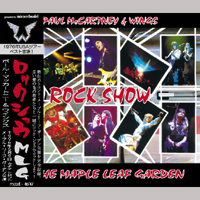 Coming soon from MisterClaudel is a great  PAUL McCARTNEY & WINGS show and extremely nice recording..."Rock Show" 2CD, a stellar audience recording from Maple Leaf Gardens in Toronto on May 9, 1976.  Jumping into other releases announced out of Japan this past week...New MILES DAVIS on the Seymour Records Label, "Jarrett Chancler's Attack" 1CD, is an October 21, 1971 soundboard from Milano, Italy and looks pretty sweet....Darker Than Blue...back again....a couple of 80's DEEP PURPLE shows from Tokyo this time..."The Ricochet" 2CD features the Budokan concert from May 14, 1985 - "Final Crash!" 2CD documents the May 16th show, both from superb quality audience tapes.  As referenced last week, the ROLLING STONES swing through Japan at the end of March-first week of April have spawned a plethora of releases at all levels...just take your pick.  Well, there were a couple of new silver disc titles announced over the weekend...Joining the lengthy list, from what else?...the SilverDiscs Label, is a 4CD set cleverly titled, "Bang At The Tokyo Dome" which houses both shows from the famed Tokyo Dome on March 22nd and 24th, 2006...the Golden Circle Label will issue "Front Row" 2CD, featuring the performance at the Nagoya Dome on April 5th, 2006 - no word on whether this is from the soundboard but the title kind of implies this could be the case...what is even more interesting for collectors with the proper channels outside of Japan is that there is a bonus disc being offered to those who purchase "Front Row", on a limited basis of course, called "Rehearsals At Tokyo Dome" which features 2 rehearsal tracks from March 22nd - "She's So Cold" and "Wild Horses".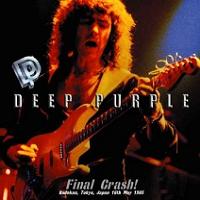 I would also like to highlight an incredibly cool video release from Scrimage DVD in which information was shared with me at the start of the week here.  Even though this is being issued in a 5 DVD-R format, it will be grabbed and converted to silver DVD quickly...it's called "Golden Age Of Rock N' Roll" and the material showcased spans 30 years of Rock N' Roll - and every genre, all the classics, one-hit wonders, etc....This was a production from 1991 that was supposed to be put into TV syndication and was actually aired in a limited capacity.    The set was beautifully produced as a 5 DVD box set from Image Entertainment in 1999 and upon the eve of shipping out to Distribution and Retail - was halted due to legal injunctions being filed and coming from every direction!  Fortunately, a set did make it out and somebody wisely shared the goods!    Produced by JOHN BAUMANN of SHA NA-NA fame ("Bowser") and hosted by JOHN SEBASTIAN (THE LOVIN' SPOONFUL), the program, it's 130 tracks, are broken up into 10, two-part installments:  Hard Rock, Guitar Heroes, Sweet Soul Music, Havin' A Party, Folk Rock, The British Invasion, The Rockabilly Beat, From Doo-Wop To The Doobies, Male Vocal Groups, and The Legendary Ladies.  These aren't your common, lip-synched appearances/video clips...these are fully produced, scarce proshot/soundboard musical performances from every key artist in the history of rock and roll and the performances are complete no talking over the intros and cutting away.  The list of performances is obviously endless and simply sounds like a great way to spend a rainy Spring weekend!..or two.  Something to keep an eye out for anyway.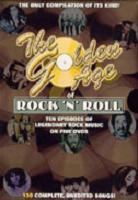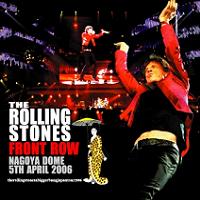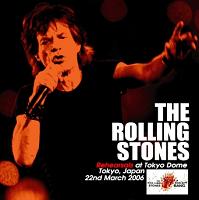 As usual the list of concert recordings and studio outtakes appearing on the market on recordable media continue to flood the market and the numbers mimic the participation levels of uploads at your favorite Bit Torrent site for sharing.  It boggles the mind running through the endless listings.  Some notes on a few familiar silver CD titles...it would appear that the Queen Digital Archives title,  QUEEN "The Complete BBC Radio Sessions 1973-1977" is seeing new circulation and appearing on the market again...snap this one up if you can....Tarantura's recent LED ZEPPELIN "Cologne" double-CD set was produced to fit into the highly coveted 1980 Binder - why their set on Flagge years ago wasn't designed to fit is beyond me, just another reason to release it I guess...on another ZEP note, Genuine Masters has pushed their "Listen To This, Eddie -Collector's Edition" Hybrid DVD-Audio to a new streetdate timeframe towards the end of May....The differences with the new version here are with the video part of the equation, as GM utilized the Seattle '77 proshot video to supplement the Mike Millard low-gen audio in their original DVD-Audio effort...they are going back to the more successful psychadelic or themed slideshow format to provide a more suitable and enjoyable program for collectors. 
Feel free to add other information in the comments below if I missed a mention of a new release from this past week.  Hope you all had an enjoyable Easter Holiday and it just feels good to be enveloped in Spring Fever.  It  brings the mood up considerably and we look forward to the labels bringing the release energy up over the next few months.  Have yourself a great week and the column will post again on MONDAY...the way we are accustomed.  Keep an eye on the News Ticker and visit us often for new reviews being posted.   Thanks.
Svengi, April 18, 2006