Japanese "Golden Week" is fastly approaching, April 29th-May 7th (ok, it's more than a week but it's broken up with a lead-off weekend on the 29th and then 5 consecutive observance days May 3rd-7th)...it has become one of Japan's top 3 nationally observed holidays - in this case 4 holidays in 7 days and ranks up there with New Years Day and the Buddhist holiday, Obon.  (The holidays observed during Golden Week are:  Greenery Day, Constitution Day, Between Day and Children's Day.) If you've followed to this point, you are doing well.  Golden Week is a huge event and how it relates to our little hobby is that there is a ton of excitement and activity surrounding this on the calendar.  A little education for us all and thank you to Mr. Sparaco for helping me fill in the gaps in my knowledge of this event.
Just announced overnight out of Japan is the next Deluxe Edition PINK FLOYD release from Sirene..."California Stockyard" will be a 5CD + DVD set featuring the 2 Anaheim performances from May 6th and 7th, 1977...the first Anaheim show is another personal favorite of mine and it is certainly getting what would appear to be, definitive treatment.  To throw in a bit more of sentimental value for me is the inclusion of a bonus CD on "colored disc" (replica colored vinyl if you will) featuring the May 6th show sourced from the original vinyl - though you'll need to have good Japanese sources or some inside assistance to land this bonus offering from a vendor.  It is the first night in Anaheim that is the more "common" and widely circulated recording from the stand, and I know for a long time kind of got mixed up with the infamous "In The Flesh" Oakland recording from May 9th.  Anyway, this set looks great and an added treat is the inclusion of some rare '77 Floyd concert footage on DVD...don't get too excited, it's only 9 minutes worth of brief clips of the band performing "Pigs", "Dogs", "Welcome To The Machine", "Have A Cigar" and "Shine On You Crazy Diamon Pts. 6-9"...still, it's the fact that we are getting all known recordings associated with the dates in one set.  Looks like a good one to seek out.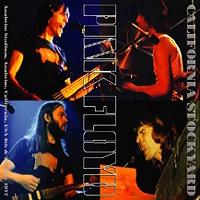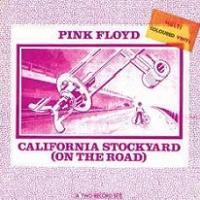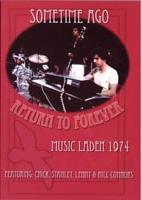 For the more eclectic collectors among us comes a new RETURN TO FOREVER DVD release on the Porydorf Label...called "Music Laden 1974" (insert bad american pronunciation of popular german program here!), the 100 minute disc features the RTF performance on Musikladen 1974 with the line-up of CHICK COREA, STANLEY CLARKE, LENNY WHITE and BILL CONNORS...also included is bonus footage from the 1974 "Soundstage" TV appearance from Chicago with HERBIE HANCOCK and guitarist, AL DIMEOLA. It just amazes me how time and time again, these bootleg labels just step all over each other - releasing the same shows at the exact same time!  We have another case-in-point this week with Beatles Master Works' own stab at PAUL McCARTNEY & WINGS "Wings Over Toronto- Excavation Master Edition", the excellent audience tape from Toronto on May 9, 1976...you'll recall last week it was MisterClaudel's "Rock Show"...now we have this version.  And don't ask me what "Excavation Master Edition" means...I haven't got a clue.  Feel free to share with the membership if you can clarify that one!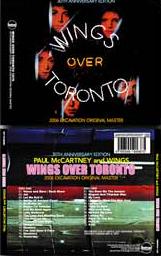 In ROLLING STONES boot news this week...flashbacks!  On  the Contraband Music Label, we are offered 3 re-issues including "Oakland 1st & 2nd Day" and "Oakland 3rd & 4th Day" document the bands' bay area stand during the 1997 Bridges To Babylon shows November 14th, 15th, 18th & 19th .  The third title from Contraband is another B2B show from the MGM Grand in Las Vegas on November 22nd, 1997, called "High Rollers" - also previously released on Stones Of Fire, etc...and a show I was fortunate enough to attend!  A great night indeed and a very enjoyable audience source recording too.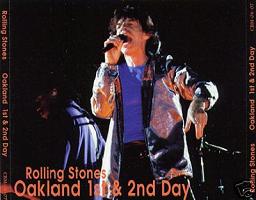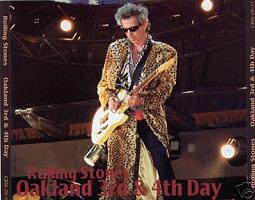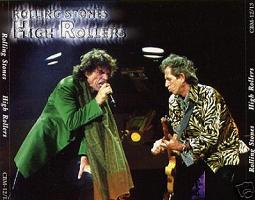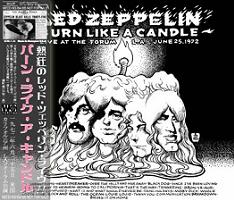 LED ZEPPELIN win the mass quanitity award this week...there are quite a few items to unveil and mention this time 'round folks.  First of all, fans of the official "DVD" and particularly the Royal Albert Hall concert will be keen to learn that there is a "new" source tape making the circuit which features what is apparently Kevin Shirley's multi-track master  "working tapes" for DVD, which includes the near-complete "Heartbreaker" performance that is absolutely killer...the disappointment to the revelation is it IS incomplete, thus the reason for it's non-inclusion on the DVD release.  This one was shared via Bit Torrent download over at the Presence website Tracker during this past weekend and funny enough is going to see release as "Live At Royal Albert Hall - Working Tapes" 4CD set through Empress Valley in the next month, or so...and boasts longer and different mixes with that incredible, early rendition of "Heartbreaker" in a very powerful stereo soundboard quality.  Also coming soon from Empress Valley is "Flying Circus" DVD-Audio version (2DVD), featuring the February 12th, 1975 MSG soundboard.  Not to split hairs and make a big deal but the prefacing release information states that this production is "in complete compliance with strict DVD-Audio industry standards and definitions" and offers "two mixes: DVD-Audio 5.1 surround and Dolby Digital 5.1 surround sound".  I'm very happy EV has ventured into the DVD-A format (I'm also surprised it's taken them this long!)...but the fact is that the DVD-Audio standard was established by the DVD-Forum community for the demanding High End music enthusiasts back in 1999 and was completely founded on the format utilizing a PCM Audio stream. Then the format morphed into Hybrid DVD-Audio with the  introduction of imagery and it gets pretty technical but EV compares it's release to the official Atlantic DVD-Audio version of "How The West Was Won" but even they got it wrong too!  It is the uncompressed Linear PCM Audio that differentiates a true DVD-Audio or in these cases it would be a Hybrid DVD-A.  That's enough on that!  The fact is this is a growing format and it will be interesting to see how creative the labels can be, compared to the nifty psychedelia Geniune Masters has introduced us to and can they get the shows on one disc!?!.  More ZEP from EV...the label just released an abbreviated 4CD version of "Live On Blueberry Hill" featuring the Blimp Records and TMOQ sources from their recent and comprehensive 9CD set...coming this week is "For Your Love" 2CD which is the January 10th, 1969 Fillmore West recording...in the coming weeks, "How Many More Years" 1CD, the January 11th, 1969......"Deep Down Under" 2CD will be the Adelaide show from February 19, 1972...."Pittsburgh Steers" 3CD is the Three Rivers Stadium show on July 24, 1973 (multi-source?)..."Roll Over Beethoven" 2CD, the Miami show on February 14, 1969.  Tarantura snuck in their 2CD release "Good Bad Or Indifferent" this past week which is another version of the Newcastle audience tape from November 11, 1971 and of course, the labels' 7CD Seattle '75 Box Set ("Blow Jobs") will be out shortly.  With that little reminder, it has come to light that on the heels of EV's incredible "Snow Jobs" title this month, that there are more soundboards to see the light over the next 18 months or so...the rumours are circulating and we wait for whatever morsels are thrown our way.  Gladly.  Wendy Records will issue their own version of "Burn Like A Candle" 3CD, the now legendary L.A. Forum concert from June 25, 1972...not sure what they hope to accomplish by this, other than checking off another title on their list.  If you're looking for something more current, ROBERT PLANT's Caprice Festival performance is being booted on both the audio and video releases...Racket Queen has just put out "Alpine Hill" on a DVD-R, word is it's quite the show from March 10th, 2006.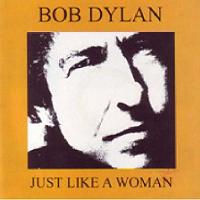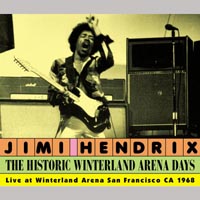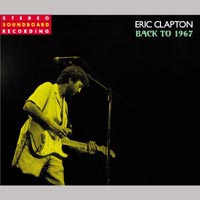 New BOB DYLAN titles run a respectable second in announcement quantity this week...from Free Bob Records comes "Just Like A Woman" 2CD, documenting his October 1st, 2000 show at the Halle in Muenster with bonus tracks included from Aberdeen, Scotland on September 16th, 2000...I couldn't get a confirmation on the issuing label for "Somebody Touched Me" 2CD with the Berlin show on May 23, 2000 and bonus tracks from Regensburg on May 25th...from the Hollow Horn label comes a couple of off-shoot titles  called "In The Club" and "In The Club Again" capturing the October 17th and October 18th, 2003 performances respectively on disc..both 2CD set.  Finally, Scorpio continues their very productive run with an ambitious and attractive JIMI HENDRIX 6CD set, "The Historic Winterland Arena Days" which compiles all three shows from October 10th, 11th & 12th, 1968 from the soundboard...and includes the Newport Pop Fest concert from original engineer tapes (soundboard!) June 20, 1969...also from Scorpio is ERIC CLAPTON "Back To 1967" 2CD, which is actually a soundboard recording from his October 11, 1985 show at Sun Palace Hall in Fukuoka, Japan and includes 2 bonus discs with the master audience source.
Ok, it seemed like a lot of stuff funneling in at the end.  If I've missed something please supplement the effort by posting below.  Thanks for stopping by and...keep an eye to the Ticker throughout the week for continuous bite size updates.  Have a good one!
Svengi, April 24, 2006