Well, we are already downloading the rehearsals and last weeks' Pete Seeger Sessions Band performances from Asbury Park, and the BRUCE SPRINGSTEEN Tour is about underway...and I have to say the ensemble sounds like they are in mid-tour form already!  We should be seeing the commercial boots start trickling in before too long.  In the meantime, Crystal Cat has just released "The Italian Box 2005" 6CD set which compiles 3 shows...Palamalaguti Arena in Bologna on June 4th, Palalottomatica Arena in Rome on June 6th...and Forum Agasso in Milano on June 7th...Crystal Cat giving these passionate performances their usual deluxe packaging and you can see some scans below.  Something to wet the appetite until some incredible Spring/Summer shows come to your town or a disc player near you, soon!   Also, Apocalypse Sound should have their new SPRINGSTEEN Landover 1980 Ultimate Edition DVD hitting the street soon, also coming soon is a  KISS "Sydney Showground" DVD sourced from a proshot master tape of their November 22nd, 1980 performance downunder - and bonus footage to boot!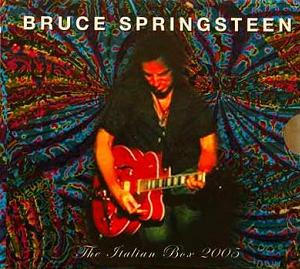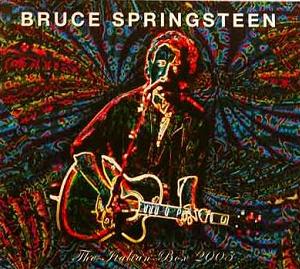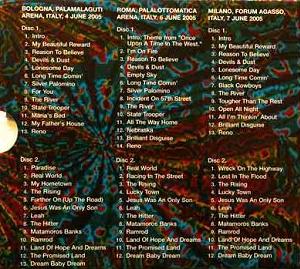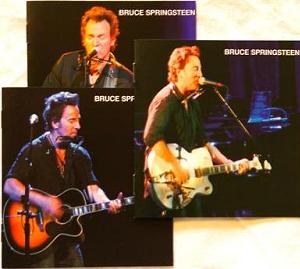 New ROLLING STONES announcements out of Japan over the past few days include...Devil Productions will issue "Handsome Girls - Definitive Version" 4CD Box Set...we've touched on the whole "definitive" terminology issue before and there are no details outlining what makes this effort worthy of such acclaim, but in any case...it's the classic 1978 King Biscuit Flower Hour tapes from Ft. Worth on July 18, 1978 and "bonus tracks" (likely all the soundboard sources from Detroit, Memphis and Lexington).  It should be noted that all the releases utilizing the Handsome Girls title have offered up the same tapes and bonus tracks and they are so great that if nothing else, will give new collectors or those with CDR copies a chance to get a fresh set...Devil Productions is apparently just recycling The Swingin' Pig box set artwork.  Why can't any of these labels give these shows a classy deluxe box treatment?  Dandelion and TSP both issued theirs in LP size deluxe boxes but the packaging layout and art really aren't anything to get excited about.  Let's see if Devil Productions can one-up the Sister Morphine set, "Gorgeous Girls Redux" in audio quality...the challenge is on.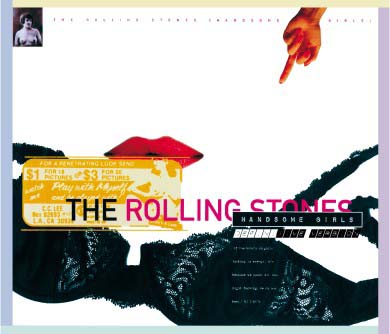 In other STONES boot news...Exile is the first label to formally release an audio document from their China visit during the Bigger Bang Tour..."Shanghai Banging" 2CD will feature the performance from the Shanghai Grand Stage on April 8th 2006 from an audience tape...Not to be outdone, the Japanese Silverdiscs Label will issue their version of "Bang At The Nagoya Dome" 2CD, offering up what seems to be a 3rd source tape, audience source, from the April 5th performance in Nagoya (Dog N Cat utilized an ALD/soundboard source tape, Golden Circle a DAT audience tape)...speaking of Golden Circle, they will release "Front Row II" 2CD, another DAT audience source from the March 24th Tokyo Dome show...coming from King Stork Records is "Take Action" 2CD, the March14th Radio City Music Hall gig from an audience tape...and at first glance these appear to be re-issues, but lets call them recycles as the Idol Mind Label gets resurrected for "The Harder They Come 1978" 2CD (catalog number 001)...and "Acetates 1970-1974" 1CD (catalog number 002) both in "special sleeve, numbered limited editions" of 150 copies.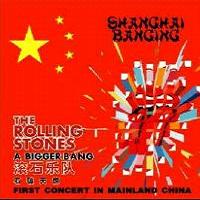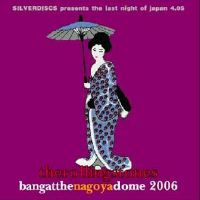 Along the LED ZEPPELIN bootleg front, some clarification on all that DVD-Audio "confusion" I apparently contributed to last week.  I'm not even going to attempt to paraphrase or interpret as Empress Valley has pretty clearly outlined more details on their new "Flying Circus" DVD-A release, or "the world's first and only authentic silver boot DVD-Audio title":
This DVD-Audio disc contains six uncompressed PCM audio streams to achieve true DVD-Audio 5.1
This DVD-Audio disc was prepared with Meridian Lossless Packing. This encoding format is able to completely reconstruct the original signal at the receiving end. No information is lost or discarded, regardless of how trivial it might be. This format is used to encode six channels of high-resolution audio on DVD-A
This DVD-Audio disc is fully functional on a standard DVD-Video player, however you will be limited to the superb Dolby Digital 5.1 mix. To fully enjoy the full sound spectrum of the 96 Khz/24 bit playback (which is superior to How the West Was Won), you will need a DVD-Audio player

"Flying Circus" was released over the weekend, along with a few other cool EV titles - "Live At Royal Albert Hall" 4CD(Kevin Shirley DVD "Working Tapes" w/ "Heartbreaker" and a combo of soundboard/broadcast sources from January 9, 1970) and "For Your Love" 2CD (January 10, 1969 Fillmore West).   Adding something different to the mix this week was the welcome announcement of a new EAGLES DVD, "Hotel California Tour 1977" which houses yet another Houston sourced proshot video and looks to be pretty sweet!...The same U.S. Label released their version of the ROLLING STONES Copacabana Beach DVD, "Music And Passion" on silver disc with the Buenos Aires Digital Broadcast DVD to be following soon as, funny enough, "Bigger Bang In Buenos Aires".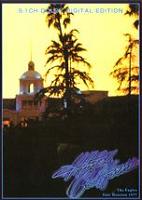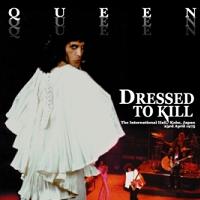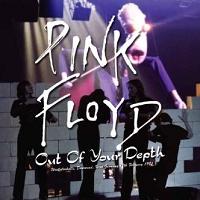 Batting clean-up is the balance of bootleg announcements from the last 5-7 days Japanese-style...Wardour will be issuing the QUEEN disc "Dressed To Kill" capturing the band live at International Hall in Kobe, Japan on April 23, 1975...the title comes with a bonus CDR titled "Majestic Rock" which features their March 31st, 1974 performance at The Rainbow Theater in London...Just announced overnight from Sirene is their new PINK FLOYD set, "Out Of Your Depth" 2CD featuring the Dortmund Wall Tour performance at Westfallenhalle on February 19, 1981 and it's a great recording too...and look for a new NIRVANA disc on the Small Clone Label to be making the rounds...it's called "Reciprocal Studio Demos" and is a studio soundboard tape from December 24th, 1988 with some bonus material.

That's it for this week!  You know what I know...and probably a whole lot more!  Keep dialed into the News Ticker through the week and visit HotWacks On-line often.  Have a good one.

Svengi, May 1st, 2006