Welcome to Recorded Highlights and Action Replays for a mid-May snapshot at what's new in Bootleg Release News, but first an update.  
 I took the helm of HotWacks On-line exactly 2 years ago.  There is a vision and we aren't quite there.  It has to do alot with the environment this site was launched, or built, in.  And the technical aspects of building a site out.  The intial intention of the original webmasters was to simply implement a great idea, as our hobby was missing this very vehicle you see today.  The problem was that their platform and architecture didn't accommodate growth.  We are involved in strategically plotting out architecture to HotWacks On-line to expand features such as our annual Top 10, which was just added in a preliminary format to the top navigation.  For those who are new and would like to see how we evaluated 2005 releases, check it out.  We are also looking at implementing a brand new Search functionality over the next couple of weeks.  Our database has grown and sometimes getting at what you are looking for can be frustrating.  We know.  We hope to remove that obstacle by the end of the month, stand by.  Still on the horizon is my desire to construct quick-reference pages which feature Top 10 boots by artist.  This will be something I hope to have at least started as a feature by 3rd Quarter of 2006.  We continue to entertain the best way to add in more interactive pages for our membership as well.  If you want to make a suggestion, email me at:   sb@hotwacks.com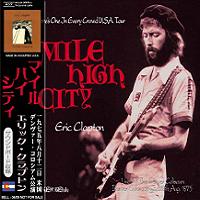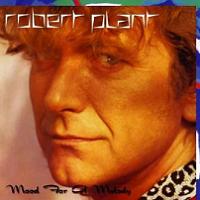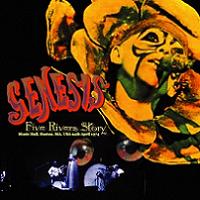 New ERIC CLAPTON announced over the weekend...Coming soon from the Tinker Bell Label, "Mile High City" 2CD, which offers collectors a new soundboard from The Coliseum in Denver - recorded on August 12th, 1975 during a stop on EC's There's One In Every Crowd Tour.  The soundboards don't stop there...also just announced from Wardour is ROBERT PLANT "Mood For A Melody" 2CD featuring a pair of soundboards...September 8th, 1985 from the NEC in Birmingham, England and from ROBERT's first tour of the UK - a December 7th, 1983 show from The Gaumont Theater in Ipswich, England...coming soon from Sirene is GENESIS "Five Rivers Story" 2CD, an audience tape recorded at Boston Music Hall, April 24th, 1974.
Empress Valley is getting set to issue a new batch of LED ZEPPELIN titles and they certainly look great.  We are pleased to be able to share with you the first internet glimpse at their late-Spring titles which include..."Pittsburgh Steelers" from Three Rivers Stadium, audience source from July 24th, 1973..."How Many More Years", Fillmore West recordings from San Francisco on January 9th & 11th with April 25th, 1969..."Deep Downunder" will feature the February 19, 1972 Adelaide audience tape from Memorial Drive...and "Roll Over Beethoven" will feature the nice Image Club show from Miami on February 14th, 1969.  The titles don't hold much in new content aside from the possibility of that Pittsburgh '73 release utilizing the relatively "new" and 3rd audience source from the event - which I believe would be its' first appearance on silver disc, but I cannot confirm that is the case at this time.  Scans of all four titles are our exclusive feature for you this week.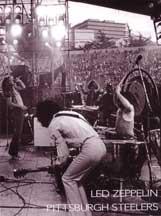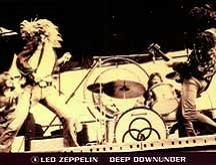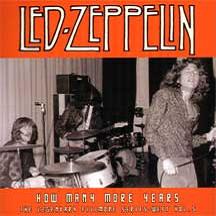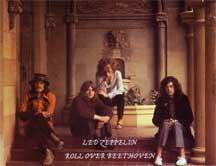 One other ZEP tidbit is that there is this new DVD that has hit the streets and we mentioned it a few weeks ago, "Story So Far" from Scorpio...rumour has it that JIMMY PAGE slipped a better print of that May 24th, 1975 Earl's Court video to the powers at WatchTower - who ended up issuing it in collaboration with Scorpio on a DVD-9 to house the entire show on one disc.  Now we know JIMMY to be a bootleg afficianado but we certainly cannot confirm or deny that this is in fact, true.  We are still awaiting a copy and will compare to the best source of this show out there, EV's "Heavy Metal Kids" which is of course spread over 2 DVD's with the set also featuring the partial proshot from May 25th on a third DVD.  A great set by any standards.  Don't you love the stories behind some of this stuff?  Even if it isn't true...but it's cool if it is!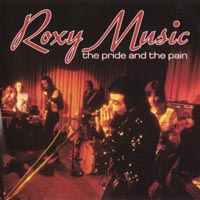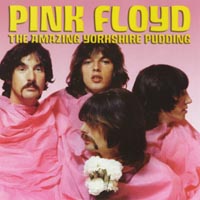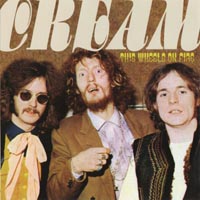 Speaking of the Scorpio Label...they've been pretty busy in recent months, and this last week brought the announcment of 4 more CD titles to market on their recycled Gold Standard moniker...ROXY MUSIC "The Pride And The Pain" 1CD captures a live recording from Munich on May 7th, 1973...PINK FLOYD "The Amazing Yorkshire Pudding" 2CD brings us another first to silver disc I believe - the Yorkshire, UK show at Bradford University Great Hall on October 10, 1971...CREAM "This Wheels On Fire" 1CD is October 25, 1968 audience tape from Dallas Memorial Auditorium...and NEIL YOUNG & THE LOST DOGS "The Road To Eldorado" 2CD is sourced from the audience at a performance at The Entertainment Hall in  Sydney, Australia on April 18th, 1989.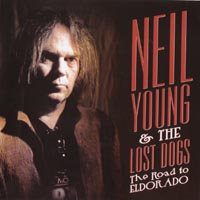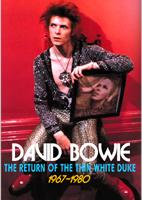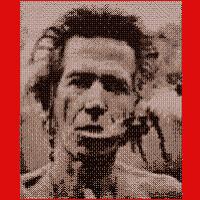 Some new DVD releases to share from Apocalypse Sound...U2 "Rock The Casbah" features the very last show of the Vertigo Tour from Buenos Aires on February 2nd, 2006 - a long show provided on a DVD-9 to keep it to one disc...PINK FLOYD "Saint Tropez 1970" features the newly circulating TV source footage from the Festival de Musique in St. Tropez on August the 8th, 1970...Apocalypse Sound wrapping all titles in their deluxe triple foldout digipacks...they've got a new PEARL JAM DVD out too...called "Children Of The Revolution", it pairs up a couple of TV & Proshot sources - first, from the Pink Pop Festival in Landgraaf, The Netherlands on August 8, 1992...and the second piece is their unedited performance for MTV Unplugged, taped at Kaufman Astoria Studios in New York on March 16, 1992...from The Godfather Records comes single CD release RED HOT CHILI PEPPERS "Canvas Club", capturing an April 14, 2006 London performance at The Canvas Club in Kings Cross, with bonus tracks from their "Tonight With Jonathan Ross" appearance the same day for BBC Radio.
We shared with you over the weekend that there is a new DAVID BOWIE compilation DVD coming out called "The Return Of The Thin White Duke 1967-1980", issued on the Boys Next Door Label...It really looks like a superb collection of video to compliment the official library and worth seeking out for sure...the disc kicks off with "Let Me Sleep Beside You" filmed during the Love You 'Til Tuesday Session 1969 and documents every year with a rarity through to the version of "Station To Station", featured in the 1980 film Christian F.   The DVD is said to come with a bonus CDR but the initial release info only cites an excellent batch of bonus videos from the mid '70s.  After a hiatus, it appears Sister Morphine is active again and will issue another set of ROLLING STONES Voodoo Lounge alternates and outtakes called "Voodoo Mass & Fetishes"...the label already issued remastered versions of "Voodoo Brew" & "Voodoo Stew" about 6 years ago or so...a recycling we will go...speaking of which...have you noticed the increased recycling of old Labels coming back to market?...Outsider Bird....Idol Mind...the use of TMOQ....etc...final thoughts:  I noticed on a Japanese site there is a line of FRANK ZAPPA CD titles being made available via the Moustache's Magic Music Label and I haven't heard of these before but they appear to be older releases making another appearance, alot of that lately!...it also appears that the back catalog of MILES DAVIS Legendary Catalog Series recordings are being made available again. 
That's it!  Happy collecting...thanks for stopping by and also thank you for your support these past couple of years.  The site is just beginning to really buzz and we look forward to incorporating more useful features and info as we evolve.  Have yourself a great week and I'll meet you back here next Monday...until then, keep a browser towards the News Ticker.
Svengi, May 15, 2006