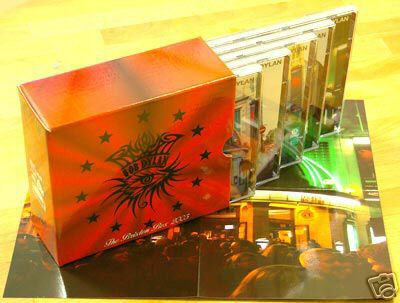 Crystal Cat emerges from the wings in a big way this week...shown above is the brand new  BOB DYLAN "Brixton Box 05" 10 CD set we touched upon last month...also hitting the streets this week from CC are "Manchester 05" 2CD (shown below) and "Birmingham 05" 2CD...New releases out Japan this week include the JEFF BECK GROUP 1CD from Wardour called "Rough, Ready, Go!", a nice audience tape recorded live at the Aerie Crown Theatre in Chicago on May 13th, 1972...Out this week from Sirene are the silver KING CRIMSON sets "Volkhaus" 2CD recorded in Zurich on April 8th, 1973...and..."L.A. Confidential" a great tape from their Greek Theater show in Los Angeles on June 6th, 1984....Sirene also released an interesting tape from the band called "Discipline In Liverpool" on CDR which is a May 8, 1981 gig at Liverpool University where they played under the assumed name of DISCIPLINE...Fans of DAVID BOWIE's 1976 Tour should note that Trial has issued a couple of nice shows this week that include "Drive Like A Demon" 2CDR from Boston Garden Arena on March 17th, 1976 in excellent quality, and "The White Duke At Wembley" 2CDR which features Wembley Empire Pool show from May 8, 1976.  I failed to mention this in the last couple of weeks...there are 2 new BON JOVI titles out on generic Japanese Labels..."Have A Nice First Day" 2CD and "Have A Nice Second Day" 3CD from their Tokyo Dome shows on April 8th & 9th, 2006 respectively.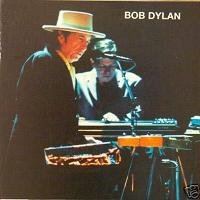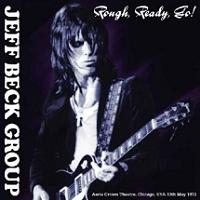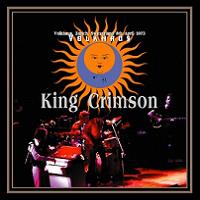 Some boot DVD releases from the last week...Silent Sea is shipping out it's latest titles PINK FLOYD "Festival de Musique, Saint Tropez, April 8, 1970" (making it's first appearance on DVD x2 with Apocalypse Sound just releasing in the last week or so as well)...also from Silent Sea is ARCTIC MONKEYS "Arctic Monkeys 2005", which compiles 4 different TV appearances including MTV Europe, London Astoria, Liverpool and Later With Jools Holland.  Amongst the windfall of Japanese DVD-R releases there are a couple of nice looking GRAND FUNK RAILROAD discs that you may want to track down:  from Footstomp comes "Shinin' On Live!", a 55 minute proshot show from the San Diego Sports Arena on June 2nd, 1974...then there is "Video Anthology 1969-1973" from V-Jam with 100 minutes worth of proshot clips...from Johanna DVD-R comes JAMES TAYLOR "Mudslide & Sweet James '70-'71" proshot vids...and ROBIN TROWER "From S.F. To Texas '75-'88" 105 minute proshot compilation...and the cool stuff really goes on and on.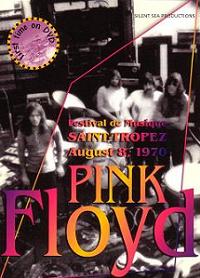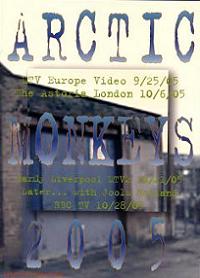 In some BRUCE SPRINGSTEEN boot news, Anubis has issued a cross-section of titles this past month and among their remastered efforts are these:  "Shake!" 2CD featuring the April 14, 1981 Frankfurt tape..."Mystery Train In Kansas City" 3CDR from Kemper Arena in K.C. on November 19, 1984, plus "Do You Love Me?" from the August 16, 1984 Meadowlands show - all are supposedly nice upgrades to what was available previously.  Other recent titles to look for from Anubis..."Midnight Run at the Firenze" 3CDR from June 8, 2003..."Ocean Sings" 3CDR from Bologne, Italy on October 18, 2002...and "This Gun's For Hire" 3CDR from Philadelphia on September 18, 1984.
As we mentioned yesterday, there is a new ROLLING STONES label on the scene called New Tattoo.  Their very first title is going to be "Complete Tokyo 2 Days", a 4CD set bringing yet another version of the Tokyo Dome shows from March 22nd & 24th to the table...word is that these are suppose to be some primo audience tapes that are potentially different sources than the others.  It's getting to the point where it feels like everyone who attended those Japanese concerts in March and April taped the events!  Keep your scorecards handy, we have staff awaiting several of the releases to shed some light on the different flavors in circulation.  It seems that Yugoslav STONES label Risk Disc is going to further test the interest of collectors by offering another DVD audio project...called "Sydney Bang Gang", this is 2 different sources of the April 11th Telstra Stadium concert presented on a DVD-R...however there won't be any visuals included with this one and it's "limited" to 116 copies.  I'm not going to inquire as to the logic of this approach but the label is unique and I'm ALL about that, you can see a scan of the package below.  One piece of clean-up STONES boot news from last week...I failed to point out that there is another classic boot label reference/release coming back around with "Nasty Music 2006 Remaster" on the SODD Label.  Make what you will of that...and say what you will...it's a great, classic recording from Brussels and London 1973.  I guess you can't ever get enough of those commonly available KBFH tapes - but really!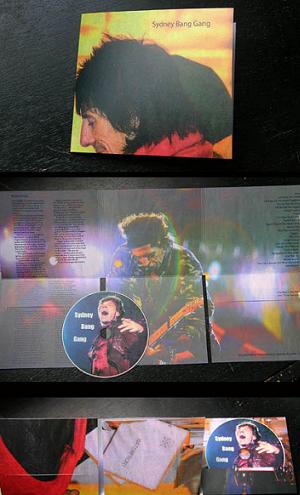 It was a light week on the news front but contributing staff writers procured the latest listings of titles coming from the Way Of The Wizard DVD Label and we'll sign off with that.  Thanks for the support and have an awesome week.  With one eye on the News Ticker and the other...well, elswhere...make sure to visit often and check out the latest reviews here at HotWacks On-line.  See ya next week.
Svengi, May 22, 2006
New from Way Of The Wizard DVD:
BON JOVI - THESE DAYS
Regarded by many BJ fans as the best concert of their career,
this is the famous show from Yokohama in 1996 on the These Days tour.
The show lasts almost 2 1/2 hours and everything here is perfect: the performance,
the quality from Japan-TV and the fireworks at the end. An essential buy.
BON JOVI - @HEINEKEN MUSIC HALL, AMSTERDAM, HOLLAND
The show from 2005 including all the interviews. Excellent stuff. The added bonus is the
VH-1 Top 20 on BJ which is a full-length program itself. You want to know which song
made it to Number ? Check it out. Only on this DVD !
CREAM - MADISON SQUARE GARDEN 2005
You find this anywhere else ? Where do you get a cover with full-size colour pictures
from the very concert ? Great complete show.
BOB DYLAN - HOUSE OF BLUES, ATLANTA 1996
Show at the Olympic site, first time in nice digipak with picture of concert poster on
the front. Very nice and rare indeed.
RORY GALLAGHER - CELTIC FESTIVAL 1994
One of Rory's last appearances live on French TV. Gorgeous cover with Rory sitting on
a bench in Lorient, France, on the inside picture.
GUNS 'N ROSES - ILS ARRIVENT !
The very long complete show in Paris 1992 on one DVD. Seems to be a re-broadcast on
French-TV, quality is slightly better than previous incarnations. Includes Axl's legendary intro "Oui, Oui motherfuckers...". Great stuff.
JETHRO TULL - SONGS FROM BETHLEHEM
This is Bethlehem, Pennsylvania. Live in 2003, broadcast on local cable station therefore brilliant quality. Complete show includes on-air countdown to the performance.
JETHRO TULL - ESTIVAL IN CONCERT 2005
Lugano, Switzerland 2005 from Swiss-TV. Great show, great cover.
THE KINKS - TV CONCERTS
It is what it says. 4 shows on TV from 1973, 1974 and two from 1977. Excellent package with very psychedelic Kinks picture on the front. Worth its price alone !
KISS - HOT IN THE SHADE WORLD TOUR 1990 - 91
This is the only known pro-shot from the tour. At least I have never seen another. Live in Detroit 1990 it features the complete concert that lasts almost 2 hours (that's long for Kiss standards).
KISS - TV COLLECTION 1983
All known TV clips from the Creatures Of The Night era. Excellent stuff again. Even some short clips of Ace Frehley who wasn't involved in the tour at all. Superb media manipulation by Gene and Paul, you need to watch it yourself.
KISS - TV COLLECTION 1976 - 1978
The heydays of Kiss from Rock And Roll Over to Double Platinum. Absolutely hilarious even for those who don't like the group. Great fun to watch.
KISS - ROCK IN RIO 1983
This is the only Kiss show on the Creatures Of The Night Tour in full make-up and the last make-up show until 1996. Decent pictures of  a masked Vinnie Vincent ("The Egyptian Warrior") are extremely hard to find. Here they are on the cover. You'll love those.
KISS - ROCK AND ROLL OVER NEW YORK
Pro-shot from New York in 1977 on their Rock And Roll Over tour. Amazing cover comes with period photos and rare OBI.
KISS - LOVE GUN TOUR
Pro-shot from Houston in 1977. Don't get confused, this is the same year as above but different tour and different songs. Cover with OBI and spectacular Gene Simmons pictures that you have not seen before.
PAUL McCARTNEY - PAUL IS LIVE
Live in Tokyo in 1993 with complete soundcheck from Japan-TV. Great Abbey Road-cover.
THE MOVE - VIDEO ANTHOLOGY
Another installment in the essential  Anthology series. You get the 'Colour Me Pop' concert at BBC studios plus all known clips from German-TV from 1967-1970. Amazing picture quality throughout.
QUIET RIOT - THE RHOADS GOES ON FOREVER
Only available complete show with legendary guitarist Randy Rhoads from Los Angeles in 1979. Quality is better than other versions but let's put it straight: it is not comparable to today's standards. If you are looking for a high-definition broadcast of the rarest Randy Rhoads performance in existence, you need to look somewhere else. For everybody else, this is music history in the making !
THE ROLLING STONES - REDNECK ROCK
Live in Dallas in 1989. Great digipak with unpublished large photo of the venue on the day of the show.  Great quality of this pro-shot, too. Not to be missed.
BRIAN SETZER - WOODSTOCK 1999 + MORE
You get 3 complete performances on one DVD. Besides Woodstock we have two shows from 2002 which are very different from each other from Pittsburgh,PA and Washington. Either show live on US-TV.
ROBIN TROWER - ROCK GOES TO COLLEGE
Fantastic show in London in 1980 from UK-TV in great quality. The additional bonus is the long out-of-print 'Hot Licks' video. Trower shows to you how to play the guitar interspersed with live concert footage throughout the years.
THE WHO - 1975
Complete show from Houston in 1975 plus excerpts at Pontiac,MI plus some Old Grey Whistle Test stuff.  Detailed liner notes and a very nice cover are included.
JOHNNY WINTER - LA ROSE D'OR DE MONTREUX 1970
Once again you get three performances on one DVD. At first the famous show at the even more famous Casino in Montreux. Then Don Kirshner's Rock Show in 1973 and last-not-least the Pistoia Blues Festival from Bella Italia as broadcast on Rai Due. Stunning quality and cover.
NEIL YOUNG - IN JAPAN '76
Rare pro-shot at the Budokan in Tokyo. Several bonus tracks include a rare performance at London's Hammersmith Odeon of the same year. Very old Neil Young and really good.
NEIL YOUNG - FARM AID 1985 - 1990
Neil's Farm Aid concerts during this period. All from US-TV, all very good quality.
NEIL YOUNG - WORLD TOUR 89
Acoustic set at Jones Beach in 1989 from TV broadcast. The extras feature the Saturday Night Live show of the same year, this time an electric set with Crazy Horse.
NEIL YOUNG - ROCK IN RIO 2001
Complete TV broadcast of Neil's set on the Rock In Rio Festival. Great stuff with Crazy Horse.