It always amazes me just how many "lives", "phases", "incarnations", "periods" and of course, styles, ERIC CLAPTON has been through.  That impression is accentuated when labels put out a batch of titles which touch several of those periods, like ARMS has done this past week.  First off, there is "Standin' Round Crying" 2CD from a Frankfurt show that also featured MUDDY WATERS on December 11th, 1978...then there is "Dodgers Stadium 1992" 2CD, an "Unplugged" show from L.A....and also "Paris-Bercy 95" 4CD which provides his 2 shows from April 21st and 22nd, 1995.  Some other CLAPTON releases this week include..."Le cannet Night" 2CD from Mid-Valley which documents a recent May 5th, 2006 performance...and Paddington's "Laid Back In Down Under 1975" has also hit the streets.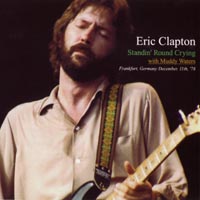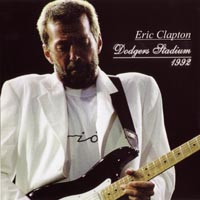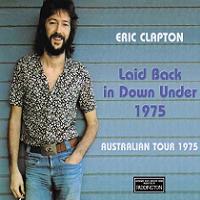 BOB DYLAN's Gospel-period is the focus of Thinman's recent titles...and some would argue that these shows are some of the best.  Here are a couple of new audience-source releases to check out..."Live By Faith" 2CD is an excellent sounding show from the Santa Monica Civic Center on November 18th, 1979..."Come On In This House" is an amazing recording from Copenhagen on July 12th, 1981. 
Switching gears completely...the ROLLING STONES' Bigger Bang European Tour is due to start up July 5th after KEITH RICHARD's head injury in New Zealand last month and opening a handful of shows for this leg is the latest incarnation of AXL ROSES' GUNS N' ROSES, and the band was in New York recently to start getting in shape for the european audiences.  Released over the last week from Power Gate is GNR "Hammerstein Ballroom 2006" 2CDR which documents their May 12th performance...backing up AXL is: TOMMY STINSON on Bass, ROBIN FINCK on Guitar, RON THAL on Guitar, RICHARD FORTRUS on Guitar, DIZZY REED on Keyboards and "BRAIN" on Drums.   Also new from Power Gate...BON JOVI "Always Run To You" 2CDR, recorded at Shibuya-kokaido, Tokyo on April 30th, 1985...and MOTLEY CRUE "Red Alert" 2CDR, Live at Nakano Sunplaza in Tokyo on July 8th, 1985.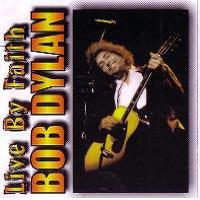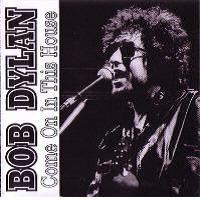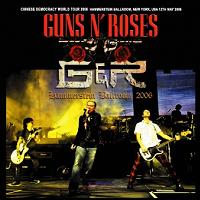 New PINK FLOYD announced from Sirene over the weekend..."March Of The Dambusters" 4CD pairs a couple of excellent audience recordings from Frankfurt, West Germany on November 16th & 17th, 1972..."Dusseldorf 1972" 2CD documents the previous stop on the stellar string of performances on this tour...taped at Philips Veranstal Tungshalle in Dusseldorf, November 14th, 1972.  Lucky collectors were given a bonus disc offer called "Aspekte", a DVD-R,  over the weekend...the disc included an 11-minute TV Broadcast from March 2nd, 1971 over  German TV Station ZDF with live footage from Offenbach and Hamburg 1971 interspersed with interview footage of ROGER WATERS, RICK WRIGHT and NICK MASON, plus others...(given all the interview segments, it would seem that the live clips would be very brief - but rare nonetheless).
Other noteworthy Japanese and European releases to mention this week...Trial has issued STEPHEN STILLS "First Solo Tour 1971" on 3CDRs and compiles some previously unreleased recordings...on the Akashic Label comes LED ZEPPELIN "You Really Got Me" 2CD, their stab at the Orlando soundboard/audience tapes from August 31, 1971 - a great show, but also available in excellent quality from Empress Valley, Eelgrass and Genuine Masters.  There are a couple of PAUL SIMON soundboards available as "Hartford 2001" on 2CDR (July 14, 2001)...and "Holmdel 2001" 2CDR recorded on July 20, 2001  at the PNC Bank Arts Center...look for PAUL RODGERS AND COMPANY "Standing Around Crying", a CDR/DVD-R set that pairs a December 4, 1993 London soundboard with May 19, 1993 proshot video from their San Francisco show at The Great American Music Hall.  Two new ROLLING STONES discs to relay..."Confessin' The Blues Vol. 3" from Ganja is now available...these are compilations that bring together rarities of every configuration from the family of STONES' members - solo and band-related...."Ft. Worth '72" is the new title from the Halcyon Label and is said to be the well-known or "common" Ft. Worth soundboard (which is likely a remastered audio version of the "Ladies and Gentlemen....The Rolling Stones" film - which would actually be from both Ft. Worth and Houston).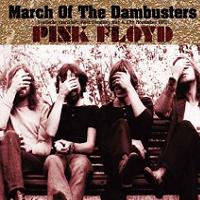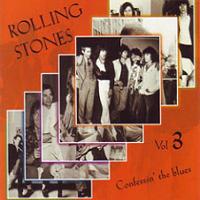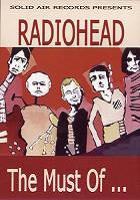 Rounding the news this week are some DVD releases on the Solid Air Label...DR. FEELGOOD "No Prescriptions" features 85 minutes of proshot footage of the band from Geordie Scene 1975 and also Rockpalast 1980...JANIS JOPLIN "Janis Blues" is compilation of proshot footage that includes San Francisco and Monterey 1967, Stockholm and Frankfurt in July 1969, Woodstock 1969, plus Calgary and Toronto 1970...MICHAEL JACKSON "Dance With The Moon" features 2 hours of unreleased proshot video...RAINBOW "Rock Over Rainbow" has 72 minutes of proshot live footage from 1976 through 1980...and RADIOHEAD "The Must Of..." has over 2 hours of Promo Clips from 1992-2003 plus bonus tracks.
While HotWacks On-line is not affiliated with Hot Wacks Press, we do collaborate on information and assist in getting the important stuff passed on.  Tonight,  I would like to pass along this message from Bob Walker at Hot Wacks Press:
 For over 30 years, Hot Wacks books have been indispensible tools for the bootleg record, CD and DVD collector. Due to illness, all Hot Wacks book projects have been put on hold.
Please send questions or comments about Hot Wacks books to...    rww@sympatico.ca
That's it for this week!  Hope you all had a great weekend...a good long one for us here in the States for Memorial Day.  Keep up through the week via the News Ticker on the homepage.  Until next week, be well.
Svengi, May 29, 2006.