This week we get our first glimpse of the highly anticipated BOB DYLAN & THE BAND "69-70" DVD from Silent Sea/4Reel Productions...this is it folks, the first DVD of the 1969 Isle Of Wight Festival!...the disc is jammed with extras that we've cited over the last month or so, but it will feature BOB's Johnny Cash Show appearance 1969 along with THE BAND live in Pittsburgh at The Syria Mosque 1970 - all proshot, low gen sources of course!...Expect this one to be available towards the end of June...we can't wait.  In other BOB DYLAN boot news...there is a brand new Japanese Label called Minus Zero Records making it's debut this month with the DYLAN/TOM PETTY & THE HEARTBREAKERS CD, "Verona 1987" and is said to be sourced from Master Reel.  While it doesn't appear to be the complete show, it is said to be a superb source tape - making it a very promising debut indeed.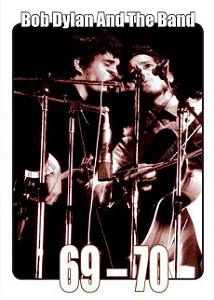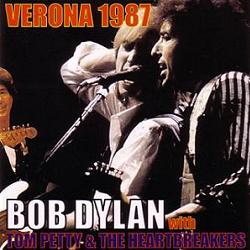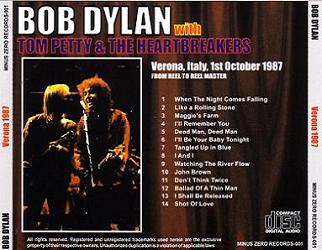 BEATLES Archivists, Picture Perfect, are back in the column this week in a major way...the label just announced 2 new double-DVD titles to be hitting the streets mid-month and these look fab as well..."Eye of the Hurricane The American Tour 1964" compiles a very interesting group of previously unreleased proshot/broadcast source video which includes The Hollywood Bowl, Philadelphia and the WHK Cleveland Press Conference..."Palais & Plazas with Telecast '65" also follows suit with the previously unreleased content including:  the group meeting up to depart for France, Paris '65, Beatles In Italy w/train arrival and concert footage from Milan, Genoa, Rome, Spanish Press Conference, concert in Barcelona, private archive footage of Ringo becoming a father, Paul returning to London for the MBE announcement and much more.  As we mentioned over the weekend, Apocalypse Sound DVD has a couple of new, slick titles just issued...JIMI HENDRIX "ClassicSixtySeven" compiles the familiar and scarce but excellent TV Broadcasts over the incredible year of 1967 featuring Beat Club at the Marquee Club, London...German Beat Beat Beat show, Music Hall de Paris, Tinkerlanken and Discorama TV Shows and more with bonus clips too!...The other June DVD from AS is RED HOT CHILI PEPPERS "Another Way To Survive", another TV Broadcast compilation project that includes MTV Live from the Milan Alcatraz on April 29th, 2006...London Top Of  The Pops from BBC Television April 14th, plus a few other appearances from late Spring.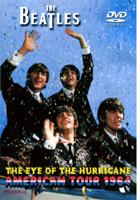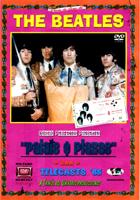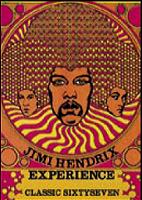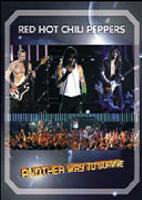 Available Wednesday, June 8th from The Godfather Records are some of the essential European performances by BRUCE SPRINGSTEEN AND THE SEEGER SESSIONS BAND..."My Italian Home (It Blowed Away)" 2CD utilizes an excellent audience tape from Milan on May 12th..."The Church Sessions" 1CD is a soundboard/broadcast from BBC Radio 2 which aired the performance from LSO Lakes Church in London on May the 9th...and "The Spirit Of Uncle Sam" 2CD  brings us another stellar audie tape from Palais Bercy in Paris on May 10th, 2006...all 3 titles come in supreme trifold cardboard sleeves The Godfather is known for.  New from RockMasters this past week is an updated version of THE WHO "Live At The Fillmore 1969" 1CD which is the stereo soundboard from The Fillmore East in New York on October 22, 1969...this was previously released by Scorpio years ago making this a welcome recycling and likely even an upgrade.  A couple new titles arriving from budget label, Budgie...FRANK ZAPPA "Austin 26 October 1973" 1CD, a stereo soundboard recording from Armadillo World Headquarters in Austin, Texas...plus, PINK FLOYD "Toronto 22 September 1987" 2CD, recorded live at Exhibition Stadium during the Momentary Lapse Of Reason Tour.  Also appearing this week are another pair of titles from Back To Zero...THE CLASH "Samarai Warriors:  The Clash Japan Tour 1982" 2CD featuring their Osaka Festival Hall show from October 2, 1982...THE POGUES "Lullaby Of The Chocolate City" 2CD is tape live at The Night Club 9:30 in Washington D.C. on March 9th, 2006.  Wendy Records next LED ZEPPELIN release will be "Mary Kezar" 3CD, a soundboard/audience tape mix of the Kezar Stadium show in San Francisco on June 2nd, 1973.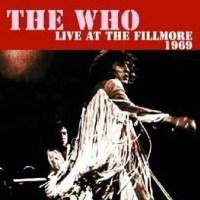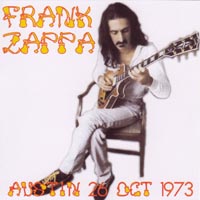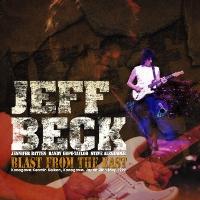 And yet another new Bootleg Label appears on the scene in Japan overnight...arriving soon from the Transaction Label will be JEFF BECK "Blast From The East" 2CD, Live at Kanagawa Kenmin Kaikan, Kanagawa, Japan 25th May 1999 and said to be a superb audience tape...New from Jamrec Silver Standards is the ARETHA FRANKLIN single disc, "Jamaica World Music Festival 1982", a stereo soundboard recorded in Montego Bay, Jamaica on November 26, 1982...Some old ROLLING STONES bootleg CD titles get a Limited Edition re-issue from Idol Mind Productions...look for "Bill Wyman We Miss You" 2CD from Bristol '82 and "Static In The Attic 1974-1979" 1CD of outtakes to be available for a blink of an eye - the titles are limited to 150 "special editions"....Exile has the new STONES release "L.A. Connection" 2CD arriving shortly with the October 9, 1981 stereo soundboard, plus bonus DVD-R in a special presentation release...An interesting Various Artists release I wanted to cite this week comes from Trial CDR and it's called "Highclere Rocks" 2CD, taped from the May 20th Highclere Rocks Picnic Concert at Highclere Castle in Hampshire U.K...the show featured an array of England's best which included ROGER WATERS, NICK MASON and ERIC CLAPTON giving event-goers some classic PINK FLOYD...BRYAN FERRY, ANDY MACKAY and PAUL THOMPSON...GARY BROOKER, GEORGIE FAME, ANDY FAIRWEATHER LOWE...PAUL CARRACK & MIKE RUTHERFORD as well.  Look for a scarce 6CDR PAUL McCARTNEY set from Franny Records to make the rounds...it's called "Mac's Hidden Tracks (The McCartney Recording Sessions Vol. 1)"...GUNS N' ROSES are getting documented well by the Japanese also...Power Gate has issued GNR "Hammerstein Ballroom" from their May 12th show in New York...on MSG Records comes both "Mountain Rock" 2CDR (Hammerstein Ballroom May 14th) and "Mountain Rock II" 2CDR (Hammerstein Ballroom May 15th)...from Johanna DVD-R comes the  double-DVD "Izzy Kissed The Roses", a 2 camera audience-shot effort from the 4th night in New York at The Hammerstein Ballroom on May 17th, 2006.
That's all for this week!  Watch for some changes to the site to be implemented over the next 5 days, it's all an effort to refine the approach and make navigating a more logical experience here at HotWacks On-line.  Thanks for your continued support and let us know how we can help.  Until next week, keep an eye to the News Ticker and stay up on the latest reviews.  Visit often!
Svengi, June 5, 2006.