Before we get into anything, a salute...It's been 26 years to the day since we lost John Henry Bonham. During an intense moment in a thunderstorm over this past weekend, there was a funny moment when I thought to myself - damn!...Bonzo must have upgraded to a 30-inch kick-bass and playing with 8 sticks these days!  I Guess you had to be there, but anyway...here is one occaision where saying "rest in peace" just doesn't fit.  Eight sticks indeed Bonzo - thrash on.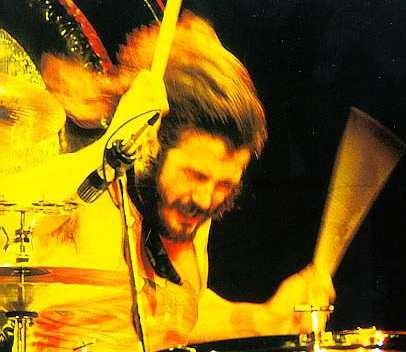 In Bootleg CD News...the Sirene Label announced their 4CD PINK FLOYD release, "Raving Lunatics"...the first 3 discs feature the complete November 16, 1974 show from the Wembley Empire Pool and this one has been debated to death as to whether it's a soundboard or perhaps a roadie or friend of the band that taped close to the stage.  In any case it's a great recording and great performance - most notably for what I consider to be the best recording of "Echoes" to ever be captured live.  The 4th disc is the Pre-FM tape that surfaced in the Summer of 2005 and features "The Dark Side Of The Moon" set and the encore of "Echoes"...but it doesn't end there!...the set comes with a bonus CDR of "The Screaming Abdabs", a copy of the November 17th, recording direct from the Wizardo Bootleg LP...AND a replica concert program from the performances...nice.  Also coming from Sirene out of Japan very soon is the FLOYD 4CDR, "At Budokan"...which pairs up 2 excellent audience recordings from their stand at The Budokan in Tokyo on March 2nd and 3rd, 1988...And, EMERSON, LAKE & PALMER "Mystical Powers" 4CDR, 2 shows from Shibuya Kokaido, Tokyo on October 12, 1996...and Koseinenkin-kaikan, Tokyo on October 13th, the following night.  New from Thinman Records is BOB DYLAN "Tangled & Twisted", a nice audience tape from a stop on the Infidels Tour in Ahoy, Rotterdam on June 4, 1984...Coming from Scorpio is JEFF BECK w/STANLEY CLARKE "Heavy Winds 1978", a 4CD set w/ slipcase and booklet that captures a couple of performances in Kokura, Japan on November 28th, and Osaka on November 29th, 1978.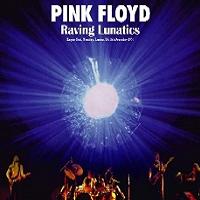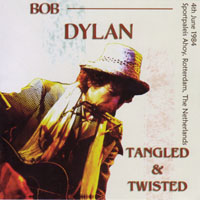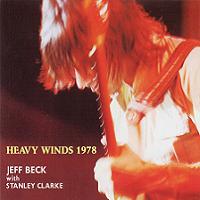 In other JEFF BECK bootleg news...new on the Breakdown CDR Label is a JEFF BECK GROUP release, "Party All Night"...a 2-disc set that documents back-to-back performances at The Boston Tea Party on October 22nd & 23rd, 1968..simply great stuff....also, on the Masquerade Label comes another JBG issue, "Roundhouse, London, UK Night" which jumps to another line-up, another phase where the band is captured live at The Roundhouse on July 23, 1972.  New from Midnight Dreamer is PAUL WELLER "Broadcast Germany", a 2CDR of his show at Huxleys Neue Welt, Berlin on April 23, 2006....from Trial, a couple of new titles..a single BLOOD, SWEAT & TEARS CDR called "BS&T 5" which is supposedly an excellent 1971 recording with the particular venue unidentified at press time...and look for the 4-disc QUEEN set "Trust In One Another" that pairs up a couple of very nice audience tapes from their Wembley concerts on September 7th & 8th, 1984...and this week from Power Gate, it's WHITESNAKE "Blood & Flag" CD + bonus DVDR, featuring what is touted as the best sounding FM broadcast to surface of their Reading Festival set from August 20, 1980 in glorious stereo soundboard - plus, a video compilation that includes the early promo videos and assorted live clips and TV broadcasts.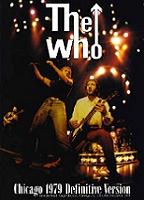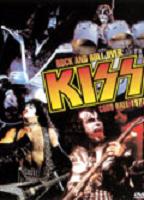 Moving on now to the video portion of the news...some fantastic looking DVD's hitting the market over the coming days.  I'm hoping this is a better print than what I downloaded last week via Bit Torrent but Wardour is getting into the DVD game with THE WHO "Chicago 1979 Definitive Version" which presents over 2-and-a-half hours of proshot color footage of their somewhat infamous International Amphitheater Closed-Circuit Feed to Chicago-area fans on December 8, 1979...a wonderful performance and again, I'm hoping Wardour got their hands on a lower-gen source to make this worthwhile since it is a silver disc production.  If so, it's a must-have.  The label is yet-unidentified but word of this video's existence hit the release desk last week, and this is what appears to be the first version of KISS "Rock And Roll Over - Cobo Hall 1977", a 57 minute pristine, proshot vid from Detroit on January 29, 1977...other DVD's of interest this week, in my opinion...Footstomp has just issued what appears to be an upgraded version of the stellar J. GEILS BAND peformance on "Rockpalast", an April 21, 1979 proshot/broadcast from Grugahalle in Essen, Germany on DVDR...and someone else has been busy downloading!...and got lucky to snag these shows because they pulled off quickly for some reason - from Lost And Found DVD is AEROSMITH "Back In The Saddle 1984" a DVDR production that pairs up proshot vids from The Summit in Houston on December 12th and Boston's Orpheum Theater on December 31st, 1984...on the V-Jam Label comes THE KINKS "Starmaker & Soap Opera", which provides stellar, near master broadcast quality video of the Granada Television broadcast of the aptly titled rock opera - Soap Opera, a September 4, 1974 ITV broadcast...and then "A Soap Opera In New York", a pro-shot production that was taped at The Beacon Theater in New York on May 7th through the 9th, 1975...plus!...the bonus feature "VH-1 UK Jive: History Of The Kinks 1990.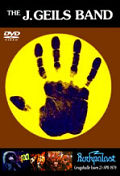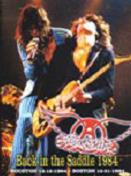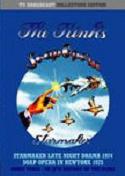 Some final DVD notes...More news, good news, for those who didn't pick up Scorpio's BOB DYLAN 8-DVD "Genuine Telecasts" Box Set last year (remember all that noise about the shoddy menu production???) anyway, an enterprising Label - I think they are calling themselves Scorpio Archives but this is totally unconfirmed, - has done that production justice and adapted this wonderful compilation (all 11.75 hours worth!) onto 2 DVD-9's and boxed them up into 2 very nice digipacks..the good news doesn't stop there, several of the videos have been upgraded from mono to stereo and a couple that were originally in black & white, now presented in color...the 169 song anthology is called "The Ultimate Genuine Telecasts 1963-2002"...but!...did they include any material from the previously un-represented period from 2001-2002?...and did they re--program the menus? Ha!...that's what I want to know!   Out of the same camp come these other DVD selections...GUNS N' ROSES "Axl Of Evil", 4 hours of footage from two concerts...the Rock In Rio peformance in Lisboa, Portugal on May 27, 2006 and a flashback performance from Santiago, Chile on December 2nd, 1992 with GNR MKII..plus, some bonus MTV clips...NINE INCH NAILS "Toothful Voodooland" featuring an October 29th, 2005 Voodoo Festival vid from New Orleans...RED HOT CHILI PEPPERS "Love Ain't Where We Thought We Left It", a compilation of 6 different 2006 proshot/broadcast peformances providing over 4 hours of footage on a DVD-9 Dual Layer disc...and last but not least, ever...ELVIS PRESLEY "The Way It Really Was", the complete and uncut outtakes from the film, nearly 12 hours worth!...on 2 DVD-9's again, superbly packaged in individual digipacks, housed in a box set.  Sweet.
That's it for this week!  The angle of the Sun is getting lower and the days are shorter...oh well, good thing we have diversions!  Have a great week and check back often for the newest reviews and news updates.  Thanks for the support.
Svengi, September 25, 2006