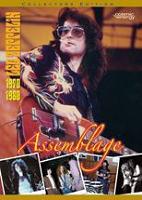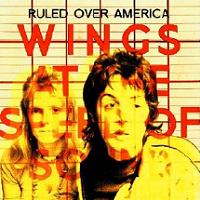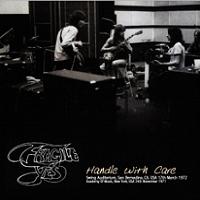 Well, little did we know what we were missing but the Cosmic Energy Label seemed to think we needed a proper wrap put on the LED ZEPPELIN 1969-1980 DVD Series, so coming this week "Assemblage" will put the final touches on a stellar video compilation series.  I've contacted the supplier to find out exactly what is included on this double-DVD but I have not received any further information on a formal tracklisting.  If and when I do, I'll post it to the comments section as I know a few of you have emailed me wondering about all of that.  All I can say is that I've ordered my copy and hope to receive it very soon.  Coming from King Stork Records over the past weekend is a very solid sounding PAUL McCARTNEY & WINGS 2CD set, "Ruled Over America", that is said to be sourced directly from the Mike Millard master tapes...I'm looking forward to hearing that one.  Sirene has several nice titles coming...YES "Handle With Care" 2CD + bonus DVD-R, compiles to excellent audience source tapes...from the Swing Auditorium in San Bernadino on March 17th, 1972, and The Academy Of Music in New York on November 24th, 1971 - the bonus DVDR contains some 1971 footage of the band performing on the BBC program, "Sounding Off".  Also from Sirene come two new PINK FLOYD titles...."Beast Of Burden" 2CD features another outstanding audience tape from outdoors at Miami Stadium on April 22nd, 1977..."Heart Of Darkness" 2CD is a tape from Golden Hall in San Diego on October 17, 1971.  A couple of other PINK FLOYD releases to note...Raquet Queen DVD-R has just issued "Lagoon Like Hell" DVD, featuring the wonderful proshot from Venezia, Italy spectacle in the canal, July 15, 1989...from Windmill comes "Berlin 1977" 5CDR which compiles two shows and a couple of sources from Deutschlandhalle in Berlin, Germany on the 29th & 30th of January, 1977...the set features a complete audience, a partial soundboard and then a combo of the two.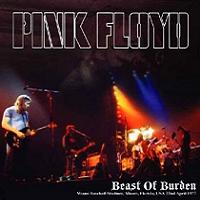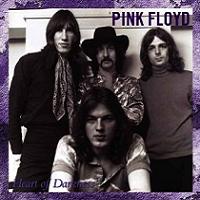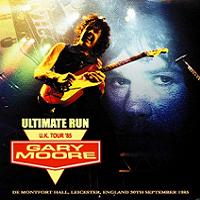 Power Gate has several new titles...the only silver CD set in the batch is the GARY MOORE 2CD set, "Ultimate Run", which captures the gunslinger Live at De Montfort Hall, Leicester, England  on 30th September 1985 in excellent audience stereo quality....the other Power Gate titles on CDR are...COVERDALE PAGE "Knees And Pray" 2CDR taped at The Budokan in Tokyo on December 13, 1993...and JEFF BECK "Tampa 2006" 2CD, which documents his performance at Ruth Eckard Hall in Tampa on September 6th.  Coming soon from Trial CDR is MARTIN TURNER'S WISHBONE ASH "New Lively Date" 2CDR, recorded live at The Borderline in London on September 15th and is supposedly a superb sounding tape...issued recently from Trial and I don't believe I mentioned this is JETHRO TULL "Summer Of '74", a single CDR of a Tokyo recording on August 17, 1975...Look for the ROD STEWART & THE FACES title "Long White Cloud" on the Excavation Label, it's a single CDR of a new sourcetape from what I can tell, from Auckland, New Zealand on January 27th, 1974...on a somewhat related note, out on the Breakdown Label is THE JEFF BECK GROUP "Two Festival" 1CDR that combines recordings from The Newport Jazz Festival on July 4, 1969 and the Pop At Laurel Festival in Maryland on July 12th, 1969...On MSG Records comes KISS "Unreleased 1977 Live Album", a single disc featuring a April '77 Tokyo soundboard.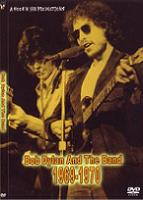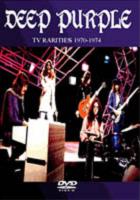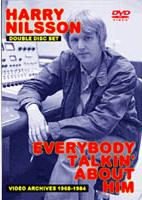 In Boot DVD Release News...along with the new ZEP title mentioned at the outset, we have a BOB DYLAN & THE BAND copycat DVD re-issue from Hook N Jab Productions, "1969-1970" which is a straight grab of 4Reel/Top Of The Line's 1969 Newport Jazz Festival DVD...new from Footstomp DVD-R this week, we have DEEP PURPLE "TV Rarities 1970-1974", which looks pretty good actually!...it covers the "In Rock"/"Fireball" era which is quite stellar, from Granada TV 1970 to the Olympia in Paris 1970 through to the intro to MK III Purple with GLENN HUGHES and DAVID COVERDALE at Leeds Polytechnic Institute 1974 - all proshot broadcast footage...and also there is HARRY NILSSON "Everybody Talkin' About Him", which appears to be just that!...a compilation of early-to-mid 70's talk show and late night American music TV appearances.  From Lost And Found DVD we get the AC/DC double-DVDR, "Largo 1981: Deluxe Edition"...nearly 4 hours of proshot footage, primarly featuring the complete Capitol Centre show from December 21st, 1981, plus the Promo Film Version of the same show, also February 5, 1981 Tokyo proshot video and more.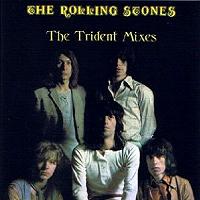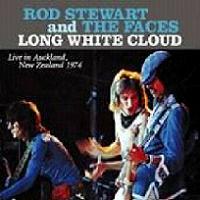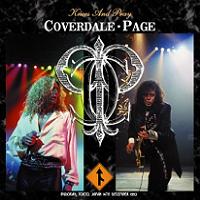 New ROLLING STONES Bootleg releases...Dog N Cat Records will also be getting their "Steel Wheels Sessions" disc out next week, also on tap from the label is another familiar title,"The Trident Mixes", single disc of late-'69, early '70's studio outtakes from the Mick Taylor era - great stuff if you've been living in a cave and don't own any version of this material....seek it out.  DAC will also be releasing "Glasgow 2006", the soundboard/broadcast from Hampden Park on August 25th...Idol Mind (IMP) is putting out a 2nd version of "Super Arena Remaster 2006", which is a 2CD/2DVDR set which compiles the Saitama soundboard recording with 5 bonus audience tracks from Radio City Music Hall, along with the Saitama Proshot video and PCM Stereo production on DVD - looks like a really nice set but I hope these labels stop with the Japan shows soon.  Frankly because I can't keep up!  It makes me repeat myself because I'm not sure...like, did you know that the Exile Label issued "Ladies & Gentlemen: Expanded Edition", a 2CD + bonus DVDR of the 1972 soundboard tracks along with a DVD of the film???...new this week from Exile, as part of the CDR series, is "Stuck Inside Of Mobile", 1CDR of the June 27, 1972 show at the Municipal Auditorium in Mobile, Alabama.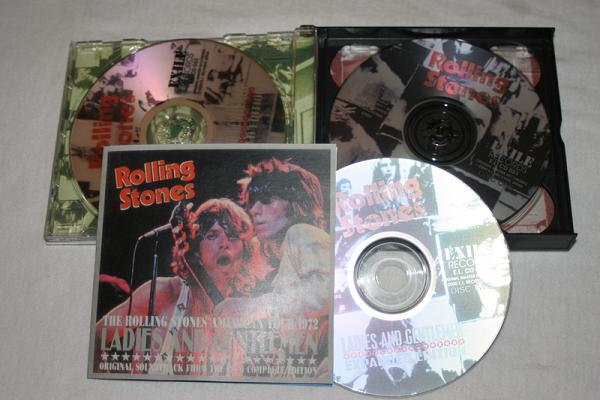 That's it for this week...keep your browsers pointed to the News Ticker throughout the week and have yourself a good one!  Thanks for all the support and all of your emails, keep 'em coming.
Svengi, October 2, 2006