The actual anniversary of LED ZEPPELIN's historic Japanese Tour of 1971 has come and gone but it will be acknowledged...Tarantura will issue the extremely limited 35th Anniversary Box Set of the entire tour recordings and call it "Kurofune", in short order. It will feature both Budokan shows on September 23rd and 24th, Hiroshima on September 27th, and then the extremely powerful and well circulated shows in Osaka on September 28th & particularly well documented performance on the 29th.  Also coming from the label is PINK FLOYD "Atom Heart Montreux" 2CD featuring the nice soundboard from November 21st, 1970 performance.  In other ZEPPELIN boot release news...this week's "Listen To This Eddie" 3CD re-issue comes from Scorpio, who surprisingly haven't issued the title to date...Wendy Records next title will be the recently neglected, but very nice Oxford, UK soundboard and the label is promising a more complete version than the 90 minute tape that has circulated to this point - hopefully it's more of the "Whole Lotta Love" finale!...but we'll see, there is supposedly some bonus material tacked on as well but no details to what that would be.  Empress Valley have posted their busy Fall/Winter release plans, and they include:  "Ft. Worth Express" 2CD soundboard from May 19, 1973, "Happiness Is A Warm Gun" 2CD which is the Vienna show from March 16, 1973 (audience/sounboard mix?), their version of "BBC Zepp" 4CD with the Radio Broadcast (aired April 4th, 1971) and Pre-FM tape of the April 1st, 1971 BBC recording from The Paris Theater in London, and "Live In Fort Worth 1977" will be the 3CD set of the audience sources of that show that has been available already too...Beezlebub Records continues to pursue a following with their CDR efforts and will deal out "Visceral Attack" 2CDR set, the label claims that the "clearest" audie source of the excellent August 21, 1970 Tulsa concert will be utilized.  My apologies to those who were hoping for a detailed tracklisting to Comic Energy's new "Assemblage" DVD, I even figured that I would have my copy by now but it hasn't arrived just yet...what I can say is that it features footage from Iceland '70 and Houston 1977, plus the Houston '71 8mm footage shared on YouTube, which is actually pretty cool - and other live segments, interview and newsreel stuff.  Should be nice.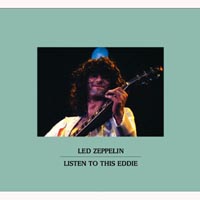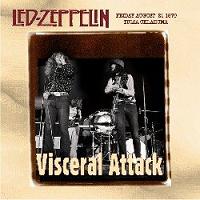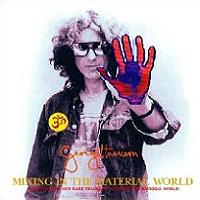 In Fab Four solo discs...Masters Of Beatles Essentials (MBE) will release an interesting new CD from GEORGE HARRISON called "Mixing The Material World" which compiles some alternate mixes and rare tracks from George's mid-seventies output - including some selected live tracks...Beatles Master Works has the PAUL McCARTNEY AND WINGS 3CD set, "Wings Fly Over Europe" all cued up and ready to go!...the set will contain 2 audience recordings:  Venice, Italy on September 25, 1976 and Zagreb, Yugoslavia on September 21st, 1976...MisterClaudel has the WINGS title, "Wings Over Wembley" 2CD of their December 7, 1979 performance at London's Wembley Arena - the set will contain the replica of the Macca Newsletter "Club Sandwich #2" (a mini-replica of Club Sandwich #1 was included in their St. Paul title over the Summer).  On Vee-Joy CDR look for THE BEATLES "Souveneir Of Their Visit To America", a single disc that features the live recording of the Washington Coliseum show on February 11, 1964 + interview, news audio bites...and on Copitol CDR, "Casualties With Collector's Items" is the 1963 Decca Tapes with what appears to be the official "Rarities" LP collection tacked on.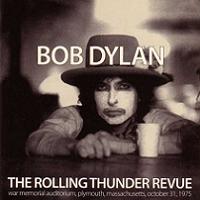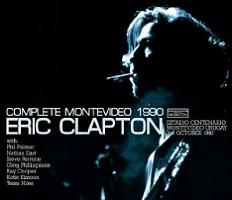 Mid-Valley has apparently sourced a couple of previously unreleased live CREAM shows...coming soon are "Steppin Razor" 1CD documenting a November 14, 1967 show from Stockholm, and "Whiskey A Go-Go" 2CD is a September 4, 1967 live set, presumably from Los Angeles but that is unconfirmed.  Astral projecting forward 23 years...Paddington Records announced this week that it will release the ERIC CLAPTON w/MICK TAYLOR recording "Complete Montevideo 1990" 3CD soundboard set...recorded live in Uruguay on October 3, 1990 and comes with a mini-poster.  New from the Silent Sea camp comes the BOB DYLAN "Rolling Thunder Revue" single disc, which I'm assuming is the upgraded soundboard tape from War Memorial show in Plymouth, Massachusetts on Halloween Night, 1975...Some DVD's from them as well...I don't have details on all of them but issued on the Silent Sea moniker are:  CROSBY, STILLS, NASH & YOUNG "Deja Vu on DVD", ROLLING STONES "Saitama Super Arena 2006", PORCUPINE TREE "Rockpalast Live Music Hall 2005" and finally arriving from Solid Air is the JANIS JOPLIN DVD, "Janis Blues", which compiles some proshot San Francisco & Monterey Pop Festival 1967 footage with Stockholm & Frankfurt 1969, Woodstock 1969 and then Calgary & Toronto 1970 performances.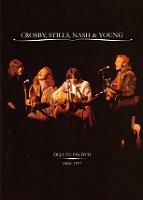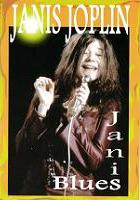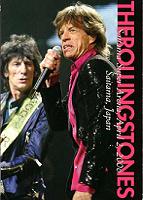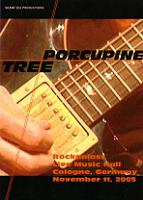 And, on a progressive note...new announcements out of Japan over the weekend include these silver disc releases from Sirene...KING CRIMSON "Academy Of Music" 1CD from a November 21, 1971 audience tape from New York, "Executive Action" 2CD features both shows from the Majestic Theater in Dallas on June 9, 1973..."Fades Into Grey" 2CD is a tape from the Ford Auditorium in Detroit on April 26, 1974...on Sirene CDR, GENESIS "Living A Simple Life" is a 2-disc set that pairs recordings from Charleroi, Belgium on January 16, 1972 with Ravenna, Italy on April 15, 1972....from PETER GABRIEL's last tour with the band, "Something Solid Forming" 2CDR is recorded live at Theatre Carre in Amsterdam on February 24th, 1975..."St. Louis Winds" 2CDR is an upgraded GENESIS soundboard from Kiel Auditorium in St. Louis on February 6, 1977...and finally we have CAMEL "Echoes In L.A." 2CDR, a very nice recording of their late show from The Roxy in Los Angeles  on February 15, 1979.
Thanks for stopping in to catch up!  I've certainly gotten several emails from members with great questions and requests lately.  All I can say to those who haven't written in but have the same concerns about HotWacks On-line is that we know the site should really broaden it's coverage of artists and we attempt to do so at every opportunity.  Let me throw a line out to YOU...if you are collecting artists that aren't regularly being covered properly on the site, please contact me and if you are willing to share some information on releases you are picking up - let's coordinate posting those.  I'll be happy to assist in getting your review information uploaded.  If you aren't interested in that but know someone who might be, that works too.  You can email me at sb@hotwacks.com
Thanks!...and have a great week.
Svengi, October 9, 2006