First off…The Mill, as in Rumor…Aurora Borealis is apparently working on some CROSBY, STILLS & NASH tapes, along with some CSNY material for a possible holiday release so we hope that'll show before the end of the year…nothing founded or official as of yet but as you have perhaps read on these pages, there are some conversations being had, negotiations being conducted, to perhaps lure the ever-rumored LED ZEPPELIN 1977 proshot video from Landover, Maryland and perhaps Houston, Texas to bootleg DVD in 2007.  We can only hope this is finally got some truth behind the facts that they not only exist but that movement from the clutches of the hoarders has finally found its' time. We'll all stay tuned for more discussions on that I'm sure...we should thank those members who are keeping close to their sources and ears to the ground...in between listening to those newly acquired underground recordings of course!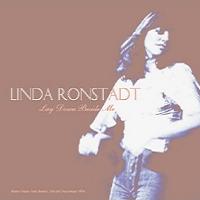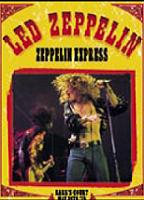 The latest boot news out of Japan…New on the Zion Label is a LINDA RONSTADT package that pairs an excellent audience tape from the Boston Music Hall on December 6, 1976, and a bonus 48 minute proshot video on DVD-R from the same gig, the 2CD+DVDR set is called "Lay Down Beside Me"…the issuing label is called Non Plus Ultra Collections and their new PAUL McCARTNEY 3CD set documents the second day of the 1993 Japan Tour, called "Live And Let Live", it features the entire Tokyo Dome concert on November 15, 1993 plus the days' soundcheck…Northern Disc has a couple of new DVDs on the way from ERIC CLAPTON and THE ROLLING STONES…the CLAPTON disc is called "Little Queen Of Spades" and is comprised of 8mm footage from various sources on the 1974 and 1979 tours, the STONES set is called "A Bigger Bang Scrap 2" features audience shot footage from the August 12th concert in Porto, Portugal on Disc 1, and the September 1st  Bergen, Norway show on Disc2…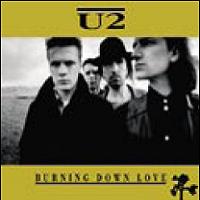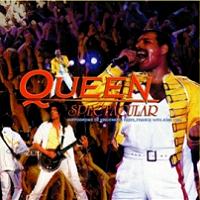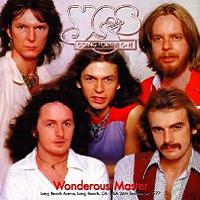 Well, in other things Japanese-related...New from Wardour is the QUEEN package "Spectacular" 2CD + bonus DVDR, with the audio being a superb audience tape from Hippodrome De Vincennes in Paris, France on June 14, 1986 - the DVD is a 93 minute color video from this very same performance...and we find that the stellar audience sources abound with these batch of titles...Sirene has released the new YES set, "Wondrous Master" 2CD, an excellent show from the Long Beach Arena on September 26, 1977...Power Gate has the new DIO 2CDR, "The Glass Inferno" in the queue this month, it houses a 1998 show at The Forum in London on October 22nd...Look for these new discs from Trial, JEFF BECK "A Change Is Gonna Come" 2CDR featuring his Hampton Beach Casino performance on September 13, 2006...from his October 3rd gig at Royal Albert Hall is PAUL RODGERS "Warboy" 2CDR w/special guest appearance by GARY MOORE (photographer ROSS HALFIN writes about attending this show with JIMMY PAGE on his website diary)...also from Trial is JETHRO TULL "Rocks On The Road" 2CDR from an October 9, 1991 show at the Hammersmith Odeon...over the weekend we posted the blurb on the cool new Footstomp DVD featuring a TV compilation from OASIS called, "The Ultimate Collection Vol. 1 - TV Appearances 1994-1996" on 4DVD-Rs...recent issues from the Midnight Dreamer Label include ELVIS COSTELLO & THE ATTRACTIONS "The Last Foxtrot" 2CDR, combining the excellent Winterland Ballroom soundboard from June 7, 1978 and a Brookville, New York recording from March 3, 1978..and STING "Live From Labrynth" 1CDR which captures his recent October 3 show from St. Lukes in London (what's up with all the shows happening there now? Is this a new BBC venue?)...on a related note, there's a "new" POLICE title on the Breakdown Label called "Live In '79" 2CDR, it also has 2 recordings for collectors - the Edge Radio Broadcast from Toronto on March 23, 1979 and Pink Pop Festival set from Holland on June 3, 1979.
Finally, a focused look at releases from elswhere...The Godfather Records has released the U2 "Burning Down Love" 2CD soundboard from Wembley Stadium on June 12, 1987, plus some bonus tracks from Montreal '85...the release comes in the great GFR deluxe trifold sleeve... also from the Godfather is of course THE ROLLING STONES "Steel Wheels Sessions" 1CD in a trifold sleeve, their version of the stellar new tape which everyone is capitalizing on...on DVD Apocaylpse Sound has now issued their supposed LED ZEPPELIN Earl's Court 1975 "upgrade", it's called "Zeppelin Express"...also new from AS DVD is a JOHNNY CASH video compilation, "A Ghost Rider From The Sky" which boasts "an unimissable collection of performances through the years in excellent quality", who's to argue that...it features footage from his 1969 TV show through to the BBC broadcast of the 1986 Wembley Country Music Fest in London on March the 31st...and KISS "Detroit Rock City '77" DVD from a new proshot master filmed at Cobo Hall on January 28, 1977 plus, a ton of bonus footage like the 3rd Annual People's Choice Awards TV special, Rock And Roll Over TV AD, Madison Square Garden live footage '77 and more...BRUCE SPRINGSTEEN &THE E STREET BAND "2nd Night At The Capital Theater" DVD featuring the upgraded Passiac, New Jersey in-house proshot from September 19, 1978 with the bonus soundcheck included and superb audio (I'm assuming they snagged via Bit Torrent like I did - and this SHOULD be on a silver DVD!)...MADONNA ""EN Barcelona" DVD from her Blonde Ambition Tour, an August 1st, 1990 complete show for the first time on DVD...and last but not least, MUSE "Far Away From Memories" DVD features their Reading Festival set from August 26th in superb digital quality plus 90 minutes of 2006 UK TV appearance footage...
That's it for this week!  Sorry if I threw your schedules off a half day, I just wanted it to be more worthwhile for all.  Thanks for the support and let us know how we can help along the way...remember, we cannot tell you where to obtain but we can assist you with that "want list"!!!  Have a great week.
Svengi, October 17, 2006
P.S. (October 19, 2006)..Does anyone know which "label" has issued this excellent LED ZEPPELIN CD+DVD boot package of The Song Remains The Same?  I want one!...