Or not...welcome to the HotWacks On-line Bootleg News for the week of October 24-30, 2006.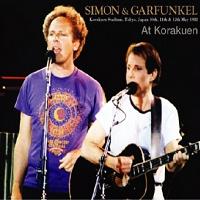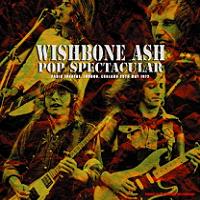 A title I forgot to include last week is THE ROLLING STONES "Europe '73" from SODD (Singer's Original Direct Disc), which borrows the look of the wonderful LP from Royal Sound, and houses the excellent King Biscuit Flower Hour tapes from Brussels and London 1973, along with New York 1972 soundboard tracks...as with other SODD titles, there's a bonus CDR with the first 200 copies and in this case, it's the Brussels soundboard from October 17, 1973 (2nd show)...coming from Zion is a robust SIMON & GARFUNKEL 6CD set plus a couple of bonus CDRs (in very limited quantities)...called "At Korakuen", it features 3 different performances at Korkuen Stadium in Tokyo on May 10th, 11th & 12th, 1982.  The bonus discs are comprised of a solo ART GARFUNKEL show from the Tokyo Dome on July 24th, 1988 (called "Lefty At The Dome"), and another SIMON & GARFUNKEL concert at New York City's Madison Square Garden for the "McGovern Benefit", formally titled "Coming Home America!", recorded live on July 14th, 1972.  Wardour announced a very nice WISHOBONE ASH title this past week, taken directly from a BBC Trancscription LP, "Pop Spectacular" 1CD provides a stereo soundboard recording from the Paris Theater in London on May 25, 1972.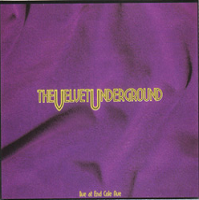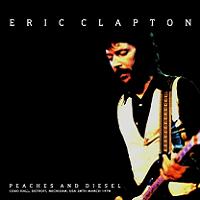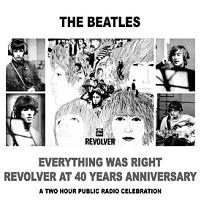 VELVET UNDERGROUND collectors have been catered too very nicely throughout 2006, and this week Nothing Songs Limited serves up the 4CD set "The Complete End Cole Ave.2006 Remastered"...some live performance and jams that were taped in Dallas, Texas on October 19, 1969 - with bonus tracks from the "first night" on October 18th, as well as Acetate Demos recorded around the 27th of October 1969.  New ERIC CLAPTON announced over the weekend from Beano..."Peaches & Diesel" documents his Cobo Hall show in Detroit on March 28, 1978...Sirene remains continues to be the busiest, if not the most consistent Label out there, this week another handful of titles which are mostly Silver Disc releases....two PINK FLOYD sets, "Danish Blues" utilizes a recently surfaced tape from a local Copenhagen resident that tapped into his shoebox of cassettes and got himself comfortable with sharing via Bit Torrent on the internet, this recording is from the Falkoner Theater on September 23, 1971, as a bonus disc Sirene includes "1971 Live In Denmark" sourced from the original analog bootleg LP ..."Swiss Made" re-introduces the  PINK FLOYD Montreux Casino tapes from November 22, 1970 - they actually provide two different tapes from the same show, which is always an interesting listen.  Sirene has issued a couple of new KING CRIMSON discs as well..."Executive Action" 2CD pairs up both the first and second shows from The Majestic Theater in Dallas, on June 9th, 1973..."Fades Into Grey" 2CD is a Detroit performance at Ford Auditorium on April 26, 1974...as we posted early last week, Misterclaudel will issue THE BEATLES "Everything Was Right", The Making Of Revolver 2CD, a two-hour public radio special from the BBC...Wendy Records next LED ZEPPELIN volume is "British Story" 2CD, and this one features the incomplete but upgraded Oxford, UK tape from January 7th, 1973 with bonus 1973 soundboard tracks from Dundee, UK and the Rehearsals at Southampton University on January the 22nd, 1973.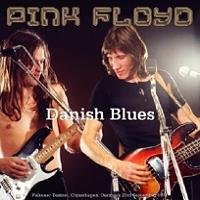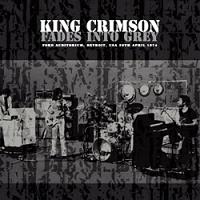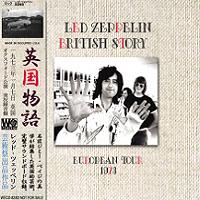 On the recordable media front...Trial has a cool looking HUMBLE PIE "Hot N Nasty" CDR out, recorded live in Tokyo on May 15, 1973...New titles from Power Gate this week include:...VAN HALEN "Dance The Night Away" 1CDR, live from Selland Arena in Fresno on March 25, 1979, MR. BIG "2 Nights In Ohio", 2CDR provides stereo soundboards from the Richfield Coliseum on June 8th and the Blossom Music Center in Cuyahoga Falls on June 10th, 1990...BLACKMORE'S NIGHT "At Hotel Saray 1997", an excellent sounding tape from Grenada, Spain on December 10th, 1997...from Power Gate DVD Masters comes DEEP PURPLE "Europe 1991", audience shot vids from Poznan, Poland on September 23rd, and Wurzburg, Germany on February 23rd, 1991...From the Windmill Label is YES "Nine Voices" 2CDR which captures a 2002 show at the Chicago Theater, in Chicago, Illinois on November th 21st...Zooey Records scores with something from the new BOB DYLAN tour, "Most Likely Memphis Blues Again" 4CDR gives us 2 complete shows, Ernie Shore Stadium in Winston-Salem, North Carolina on August 18th and Harry Grove Stadium in Frederick, Maryland on August 19th...a couple other noteworthy DVD-R titles from Footstomp...ERIC CLAPTON "Eric Clapton & His Rolling Hotel", the 1978 tour documentary of his European Tour on the rails!..with bonus clips from Concert For Bangladesh and Atlantic City '89 with THE ROLLING STONES and JOHN LEE HOOKER...and finally there's JOHN LYDON "Through The Past Darkly 1976- 2002 which takes us from SEX PISTOLS bursting on the scene with some BBC-TV footage and Stockholm '77, through his PUBLIC IMAGE lifecycles, etc....
That's all for this week.  If you notice any broken images or "missing" images as you click around this week, no worries!...we are in the middle of integrating some new Article Management software that we are seeing a growing need to tweak and test.  Thanks for visiting and please do so often!  We're uploading reviews as quickly as we can...and, curses!...4Reel's insistence on forcing pseudo 5.1 surround into their releases, does NOT make their STONES "LA '75" definitive but it's awfully good!...we've got reviews coming on that and more this week.
Svengi, October 30, 2006