It seems that a wave of awareness to the changes over at Wolfgang's Vault just rushed across the net and the newsgroups I lurk in this past weekend.  If you haven't heard, the site over there has been upgraded with the next phase of audio offerings that everyone that lurks here will absolutely love - full concerts, or full recordings of the samples they had originally been rotating on their Vault Radio.  It's just unreal.  Also, per the teaser article in the October 2006 Mojo Magazine, Wolfgang's vault has teamed up with The King Biscuit Flower Hour and country station Silver Eagle to offer a cross-section of their live shows too!  You have to click right over to www.wolfgangsvault.com and check it out for yourself.  They will be adding to the list of offered soundboards through the end of the year and expect the first of the Bill Graham Presents proshot videos to start showing up there in the first quarter of 2007.  The buzz around our usual haunts is really loud right now on this topic because it's all actually coming true, very fast.  I don't think there is a collector among us who thought Bill Sagan could garner this much approval to move things along this quickly.  Well done.  We'll continue this discussion as things progress over there at ole Wolfgang's Vault.  On to the bootleg news for the week that was November 7th through 13th, 2006...
Just in to the desk, an announcement regarding eight new FRANK ZAPPA titles that have been issued from the Zappa Fan Trust Label.  They cut a swath across the entire career and include:
FRANK ZAPPA Swiss Cheese -  Live at the Festhalle Mustermesse, Basel,Switzerland, October 1st, 1974 - plus bonus tracks
ZAPPA/BEEFHEART/MOTHERS Bongo Fury In El Paso - Recorded live at County Coliseum, El Paso, TX, May 23rd,1975 plus bonus tracks
FRANK ZAPPA The Best Band On Broadway - The Hardway US Tour 1988, live at Broome County at Veterans Memorial Arena, Binghampton, NY, March 17th, 1988 plus 3 bonus tracks
FRANK ZAPPA 200 MOTELS - Soundtrack, plus 26 mins bonus tracks, (w/Ringo Starr, etc.).
FRANK ZAPPA Chalk Pie - The Legendary Unreleased Album for the first time onCD. 14 Tracks, 70 mins, Great Artwork! Digipack!
FRANK ZAPPA You Can't Do That Onstage Anymore - The Hollywood Concerts: Palace Theater, Hollywood, LA, July 22nd, 1984 and Universal Amphitheater, Hollywood, LA, December 23rd, 1984
FRANK ZAPPA First Tango In Paris - Live at Olympia Theatre, Paris, France, October 26th, 1968 plus Concertgebouw, Amsterdam, Holland, October 20th,1968. Numbered Limited Edition 600 copies. Superb soundboard in a special package
FRANK ZAPPA Fillmore West 1970 - Live at Fillmore West, San Francisco, USA, November 6th, 1970. Numbered Limited Edition 600 copies. Superb soundboard in a special package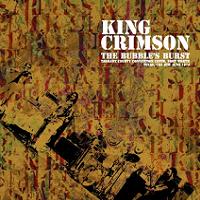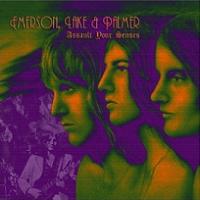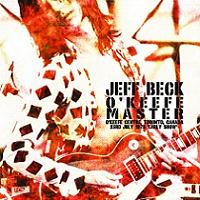 New announcements out of Japan the last 36 hours...Sirene has several new titles, including the KING CRIMSON single CD, "The Bubble's Burst", a June 6th, 1974 live recording from The Tarrant County Convention Center in Ft. Worth, Texas...and, the EMERSON, LAKE & PALMER 2CD + bonus DVD-R set, "Assault Your Senses" that an excellent audience tape from Essen, Germany on June 4th, 1972 and the bonus proshot DVD video of their Lyceum concert in London on December 9, 1970 sourced from a Japanese Broadcast of the event. Wardour will release the JEFF BECK CD, "O' Keefe Master", a nice show recently torrented on the net and quickly transferred onto a commercial Japanese boot...the recording of the early show at the O' Keefe Center in Toronto on July 23, 1975 is the first of 2 during this stop on the Blow By Blow Tour that is arguably BECK's best tour ever (the evening show was also recently shared, thus you'll likely see a related release coming soon)...As we mentioned prior to the weekend, the Halcyon Label is switching gears from ROLLING STONES-related projects to JANIS JOPLIN...coming soon will be 2 titles from the premium Japanese Label:  "Soul Sacrifice" will feature the single disc recording of the JANIS' show in Amsterdam on April 11, 1969..."Prisoner Of Love" 1CD is a Fillmore (West?) show from circa 1969...that LED ZEPPELIN Ft. Worth 1977 release from Empress Valley has an official title - look for "Jamming With Mick Ralphs" 3CD to hit the streets soon, it features the May 22nd, 1977 recording in which BAD COMPANY Guitarist, MICK RALPHS joins the band for the encore of the JERRY LEE LEWIS-song, "It'll Be Me".
...More JEFF BECK GROUP-related sounds from Trial, "New Ways" 2CDR is an excellent August 13, 1972 recording from the Hollywood Palladium that features the line-up of BECK, TIM BOGART, CARMINE APPICE with BOB TENCH on vocals and MAX MIDDLETON on keyboards...also coming from Trial is TOWER OF POWER "Knock Yourself Out" 2CDR, recorded live at Nakano Sunplaza in Tokyo on November 28, 1974...new YES on the Windmill Label, "Ritual At The Spectrum" 2CDR contains the afternoon show from the Phildelphia Spectrum on February 16, 1974...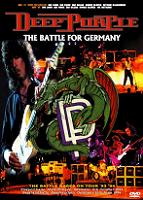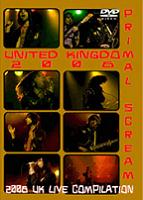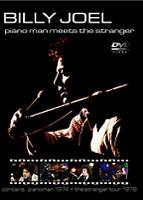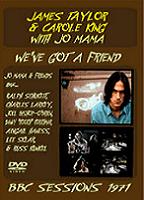 Power Gate CDR will release the DEEP PURPLE 6-disc set, "The Tokyo Battle", which captures 3 different shows featuring the JOE SATRIANI line-up in excellent audience quality...it compiles 2 shows from The Budokan on the 6th & 7th of December 1993, and the Yoyogi Olympic Pool show on December 8th...Power Gate DVD Masters will supplement with the DEEP PURPLE double-DVDR title, "The Battle For Germany" that pairs 2 different audience-shot vids from Memmigen, Germany on October 11, 1993...and Saarbrucken, Germany on June 16, 1994 providing nearly 4 hours of footage...
There's another batch of fun titles coming from Footstomp DVD-R...among the latest are PRIMAL SCREAM "United Kingdom 2006" which compiles several British TV Broadcasts:  Radio 1's Big Weekend (May 13th), Hyde Park Calling (July 2nd), plus bonus tracks from Later w/Jules Holland in June...BILLY JOEL "Piano Man Meets The Stranger" brings together his appearance on Don Kirshner's Rock Concert in 1974 with the Old Grey Whistle Test and Musikladen shows in 1978...JAMES TAYLOR with CAROLE KING and JO MAMA "We've Got A Friend - BBC Sessions 1971" features proshot broadcast solo sets, duets and all-together...Two LYNYRD SKYNYRD DVD sets from Footstomp..."Southern Man Don't Need N.Y." contains their 1974 Rockpalast appearance and Old Grey Whistle Test set (officially released on the Deluxe Edition of Gimme Back My Bullets from Universal Special Projects)...and "Goin' Back To My Bullets" is 150 minutes of Bill Graham Archives Black & White proshot video from both of their 1975 and 1976 Winterland shows...last but not least, another PRIMAL SCREAM DVD called "Elektrocks", features their proshot set at Glastonbury 2005 and is released on the Freak Out Vision Label.
That's it for this week.  Continue to chart your top picks for 2006 and get ready to post sometime over the holidays coming up.  Thanks for your support, questions and ideas...keep 'em coming.  Have a great week!
Svengi, November 13, 2006