The Aurora Borealis Label is about to jump back in the fold in a significant way.   It's been quiet on that front and for an incredibly good reason...they've hit the jackpot for CROSBY, STILLS, NASH ...and eventually, YOUNG fans/collectors too!  The label has acquired several hours-worth of near master quality studio session tapes that include long jams, botched takes, flubbed vocals and complete outtakes. There will be a box set pieced together after the first of the year that will be thoughtfully put together to span both the first CSN sessions and then introduce NEIL YOUNG to the picture with Deja Vu outtakes and session tapes.  The box is slated to at least 3CDs from what I've been told, complete with previously unreleased photos from those first sessions and tapes that include candid conversations about "going for a snort" and whatever else was happening at the time!   What is coming sooner is a single disc of session takes extracted from that first CSN session that would eventually become the first LP:  Crosby, Stills & Nash...it'll be titled "Session Selections" (disregard prototype label above).  The disc will be an alternative version of the LP tracklisting utilizing outtakes or alternates of the offcially released tunes and is described as "being like a fly on the wall" in the studio.  Expect this intitial disc mid-December and the box sometime in early 2007 that will not duplicate the material presented on the initial disc.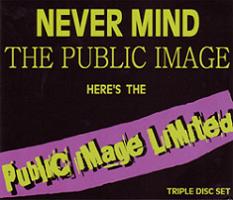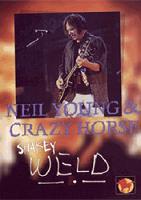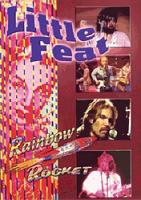 Just released is a new PIL Euro-boot called "Never Mind The Public Image"...the 3CD set features12" remixes, singles, unedited monitor mixes and BBC Sessions...The Tinkerbell Label will release ERIC CLAPTON "Topaz" 2CD, recorded live just hours ago (November 20) at The Budokan in Tokyo!...this announcement literally came across as I'm typing...how's that for "hot off the press"!   The other CLAPTON title announced this past week from Cross Border Records is the 2CDR set, "Magic Slide", that captures EC & Band during the US leg of the current tour, recorded live at The Wachovia Center in Philadelphia on October 9th.  A couple of new DVD's to speak of...the labels are generic or, unidentified, at this juncture but look for NEIL YOUNG & CRAZY HORSE  "Weld", the officially released Bernard Shakey film, but now out-of-print documentary of their 1991 tour...and LITTLE FEAT "Rainbow Rocket 1977", a proshot video of their Rainbow Theater performance on August 3, 1977 with bonus footage of  "Rock N Roll Doctor" from The Old Grey Whistle Test, and Midnight Special appearance with BONNIE RAITT and EMMYLOU HARRIS...Sirene had a few announcements to share today...PINK FLOYD "Downfall" 2CD will utilize a excellent new audience tape of their show at Sportpalast in Berlin on June 5, 1971...GENESIS "Definitive Chicago" is a 2CD - plus bonus CDR set that utilizes the excellent stereo soundboard source of their Chicago show on Octobe 13, 1978 in "best ever" quality, the bonus disc is called "Brand X - BBC Sessions" which features BBC Radio performances on February 26 and July 15, 1976 of an ensemble group, headed by PHIL COLLINS with JOHN GOODSALL on guitar, PERCY JONES on bass, ROBIN LUMLEY on keyboards, PRESTON HEYMAN on percussion & COLLINS on drums.  On CDR from Sirene will be PETER GABRIEL "Eye To Eye" 1CDR, a really nice audience source from Rotterdam on September 7, 1977.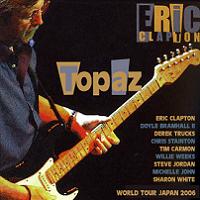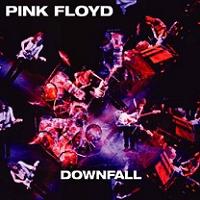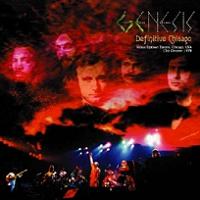 In ROLLING STONES release news...late last week, the SODD Label announced a trio of classic re-releases..."Get Your Leeds Lungs Out" 1CD from a remastered new source (?),  "In The Park 1969" 1CD from a remastered new soundboard source (the new UK DVD?) and "LiveR Than You'll Ever Be" 1CD featuring the early show  - Oakland 1969 tape...from Idol Mind...2 new ones, THE STONES "Bridge To Northern Lights 1998" 2CD, featuring the August 5th, 1998 Helsinki concert from Olympic Stadium and, MICK TAYLOR "Nasty Blues Broadcast" 2CD from a Tokyo show on April  11th, 1987 providing both the FM source and audience tape...both are what IMP calls their "Jewel Case Editions".  Watch for a new NIRVANA 2CD set called "World Without End" that houses a complete recording from Turku, Finland on June 27, 1992 and also some tracks from the Satyricon Club in Portland on April 15, 1989 the issuing label I don't immediately recognize but is NTF.  Rising Arrow has announced RAINBOW "Firecracker" 1CD w/bonus CDR...the primary recording here on CD is a superb audience source from The International Theater in Chicago on July 2nd, 1978...the bonus disc, "Broadcasts", is the previously torrented live soundboard recording from the Omni in Atlanta on June 24th, 1978.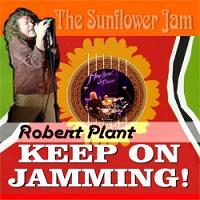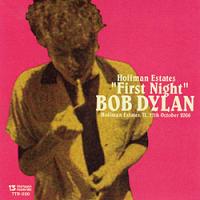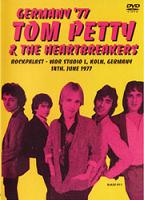 Empress Valley released their LED ZEPPELIN 4CD set "BBC Sessions" in two different cover variations this week...each version is limited to 150 copies, with one featuring the infamous "Maxell Is Pleased To Present.." black cover of the original Radio LP, and the William Stout Floating Pig Blimp cover...both versions also include rare replicas of the official BBC Transcription Discs inner sleeves...the label boasts utilizing "Pre-FM reel tapes" and correct song running order and complete sources with "White Summer" from the 1969 Rock Hour performance, and "Whole Lotta Love" from the March 25th, 1971 (aired April 1st) Paris Theater performance.  A version of "Sunshine Woman" is sourced from an "Air-check master" and the set also includes Jimmy Page's "White Summer" performance from the Julie Felix Show 1970...In other ZEPPELIN boot news, Beezelebub Records announced the ROBERT PLANT & STRANGE SENSATIONS 2CDR "Keep On Jamming", their Sunflower Festival appearance in Montreux this past September, with bonus soundboard tracks from the Page/Plant set in the same location during the Sun Records Tribute in July 2001 (taken from the semi-official DVD?)...The Thirteen Records Label has issued 2 new BOB DYLAN titles..."Hoffman Estates First Night", "Hoffman Estates Second Night", each a 2CDR set that document back-to-back Chicago performances on October 27th & 28th, 2006... Northern Disc has released the double-DVDR "House Of Blues" of BOB's shows at the Atlanta HOB on August 3rd & 4th, 1998 in proshot quality...from Blaze 11 comes the TOM PETTY & THE HEARTBREAKERS "Germany '77" DVD-R that features their Rockpalast show on June 14th, 1977 and is likely sourced from the recent VH-1 Classic broadcast and is simply great stuff...Trial will release the QUEEN 4CDR set, "Battle Theme" sourced from Tokyo shows on February 12th & 13th, 1981 with sound quality ranging from "Fair" to "Great" between the 2 nights audience sources...and finally, a couple of new announements from Power Gate...BLACK SABBATH "Deliver Us To Evil" 2CDR, a superb audie tape from Hara Arena in Dayton, Ohio on August 4, 1992...YNGWIE MALMSTEEN "Demon Driver" 2CDR, another great japanese audience tape from Koseinenkin Kaikan, Osaka on June 20, 1990.
That's all the time I've got for this week, thanks for stopping by and all those celebrating the Thanksgiving Holiday in the States...enjoy.  This is time to start setting aside the busy work and share yourself with family and friends.  Life is short.  Have a good one and I'll meet up with you again on the other side.  A last note...I've shot this out before but some new and interesting developments have come to light!....if you are a collector of vintage vinyl boots, drop me an email at sb@hotwacks.com
Svengi, November 20, 2006