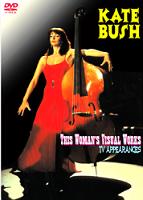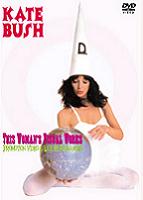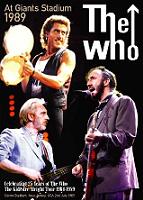 The Boys Next Door DVD Label have lately established themselves as the kings of the compilation.  The label will close out 2006 by putting their stamp on  2 volumes of video from the queen of british pop avant guarde, KATE BUSH....titled "This Woman's Visual Works..."  the collections are broken up by Television Appearances and Promotional Videos and Live.  Fans of KATE BUSH shouldn't even hesitate as BND have proven their attention to detail in gathering the best of their subjects' video nuggets with their catolog featuring DAVID BOWIE and THE CLASH that are highly recommended... the 2 new DVDs document pretty much any and all video clips in said categories from 1978 through 2002.  Also coming from the Wardour DVD Series this month is THE WHO "At Giants Stadium 1989" which features nearly 3 hours of live WHO from their July 2nd, 1989 show from East Rutherford, New Jersey in superb proshot quality.
The big news from Empress Valley this week is the announcement of a brand new 1975 LED ZEPPELIN soundboard that shall only be identified by the title, "Days Confused", a 3CD set from a yet to be identified venue/date...stay tuned for more on that...also coming from the label over the next 2 weeks will be their "Memphis 1970" 2CD set and of course the much anticipated "Live At The Whiskey A Go-Go!" DVD-Audio, providing collectors with what will be a brand new show for their personal archives...one other ZEPPELIN bootleg note...the recently released "Thank God It's Saturday" 3CD set from the Scorpio Label will also have a seemingly pointless and superfluous bonus CDR included that contains the incredibly common March 25th, 1971 BBC Paris Theater tape.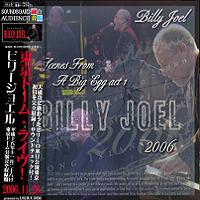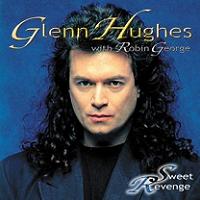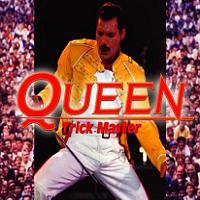 The Japanese, Laura Disc Label will issue back-to-back BILLY JOEL double-disc sets this week called, "Scenes From A Big Egg" & "Scenes From A Big Egg Act II"....they document his 2006 big shows in Japan at The Tokyo Dome on November 28th and November 30th...it appears these same shows will make appearances on smaller japanese CDR labels as we wind down the year, as well...Dog N Cat Records have announced two new ROLLING STONES titles..."All The Way To Dusseldorf" 2CD and "Bang In Berlin - To Be With The One You Love" 2CD...a generic Japanese Label will issue the GLENN HUGHES w/ ROBIN GEORGE CD set, "Sweet Revenge" that will pair up both the fully produced but previously unreleased LP, along with a tape full of demo versions of tracks from the LP...Out now from Mid-Valley are the ERIC CLAPTON DVDs..."In The West Film" 2DVD that pairs up a couple of proshot videos of his November 14th & 15th, 2006 shows, "Southern Harmony Plus" is apparently a double DVD-R plus bonus DVD-R set that documents his May 22nd & 23rd, 2006 shows at London's Royal Albert Hall...
Due to street the week of December 11th from The Godfather Records...BRUCE SPRINGSTEEN & THE E STREET BAND "Roses For Rome" 3CD in a deluxe trifold cardboard sleeve that contains the June 15, 1988 show from Rome at the Stadio Flaminio with 3 bonus tracks from June 16th at the same venue...JEFF BUCKLEY "Born Again From The Rhythm" 1CD contains 14 previously unreleased tracks, recorded at TODD RUNDGREN's Bearsville Studios in upstate New York in the Fall of 1993, and features covers of LED ZEPPELIN's "Night Flight" and several BOB DYLAN tunes...NOEL GALLAGHER & GEM ARCHER "Little Things That Make So Happy" is a single CD of the semi-acoustic evening of music with the OASIS band members, recorded live at the Danforth Music Hall in Toronto on November 7th, with bonus tracks from the AOL Sessions October 23rd...U2 "Lights Down Under" 2CD is the Telstra Dome show from Melbourne on November 18, 2006 with a handful of various bonus tracks...
...from Apocalypse Sound DVD...TOM WAITS "No Visitors After Midnight" pairs a couple of excellent TV appearances starting with his 1975 PBS Soundstage performance, and then the "Live In Person" show from BBC-TV Studios in London on July 27, 1979...JIMI HENDRIX "Maui 1970-Stockholm 1969" also pairs a couple of widely available proshot performances - available here in a beautiful triple foldout DVD digipack...and then the 2 GUNS N ROSES DVD sets "TV History Volumes 1 & 2: Old Pictures That We'll Always See", compiled primarily from all of their MTV appearances, interviews and news footage circa 1991-1993 in deluxe trifold DVD digipacks.
I need to stop there with all the silver disc release updates for this week.  Please keep an eye on the News Ticker in the coming weeks, there will surely be some last minute announcements before years' end...and don't forget to prepare your Top 10 lists to post here on the site whenever you are ready to start the proceedings over on that page here at the HotWacks On-line site!  Thanks for all of your continued support this year and we look forward to serving you better in 2007.  With that in mind, I'll meet you right back here next week to recap the week in Bootleg Release News.
Svengi, December 4, 2007