Well, they flipped a coin those nights to see who would play first between ALICE COOPER or LED ZEPPELIN at the Whiskey A Go-Go in Los Angeles - a fun vibe I'm sure...timestamp: January 2nd through the 5th, 1969 (the band would succumb to the flu bug and replaced by BUDDY MILES the following 3 nights)...after nearly 38 years the vibe will get to be experienced again when Empress Valley's LED ZEPPELIN "Live At The Whiskey A Go-Go" DVD-Audio + CD (January 5, 1969) hits collector's hands by weeks' end, featuring the 4th night of the stand.  As you recall, the label provided an incredible teaser of "I Can't Quit You Baby" to the tape that will finally be shared after all these years, on their promotional DVD-Audio "sampler" that has seen pretty wide circulation and was actually a very nice and effective piece.  Now comes the real thing and it could very well be that diamond in the rough, and - depending on how it is presented - could immediately secure a #1 pick on many collector's Top 10 List for 2006...we'll see, very soon. 


Perhaps providing a double-coup is EV's mysterious new ZEP 1975 soundboard now on the front burner for release as "Days Confused" 3CD - and nary a hint as to what date/venue this tape is from...and an update on another EV release..."Just The Crowd And..." 2CD will pair a couple of great tapes and performances from Ottawa, April 14th and Milwaukee August 31st, 1970...stay tuned.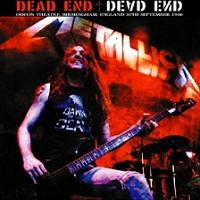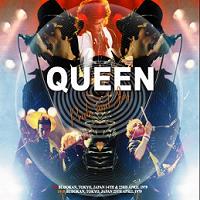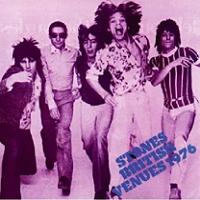 Announcements out of Japan this week...METALLICA "Dead End" 2CD from Power Gate features and excellent audience tape from The Odean Theater in Birmingham, England on September 20, 1986...other Power Gate offerings on recordable media include another METALLICA set, "Death Of Mother Earth" 2CDR , recorded live at City Hall, Sheffield on September 30, 1988...THIN LIZZY "Black Rose Sessions" 1CDR with unreleased studio demos from the soundboard for the Black Rose LP...UFO "Still Hard Being" 2CDR which captures the latest incarnation of the band on November 27, 2006 at The Deco in Northampton...Power Gate DVD Masters has released "Dortmund Festival" 2DVD-R, over 3 hours of the best in 80's head banging from:  THE SCORPIONS, JUDAS PRIEST, OZZY OSBORNE, QUIET RIOT, KROKUS, DEF LEPPARD & THE MICHAEL SCHENKER GROUP live at Westfalenhalle in Dortmund, Germany on December 17 & 18, 1983...From Wardour on silver disc is the new QUEEN title, "Pride And Joy", a 4CD + DVD which pairs a couple of excellent audience tapes from Tokyo on April 14 & 23rd, 1979, with a bonus DVD-R featuring a 32 minute  proshot, color video from their April 25th performance at The Budokan...Trial will issue their own QUEEN title for December, "Zurich News" 4CDR, compiling two different audience sourcetapes of their Hallenstadion concert in Zurich on April 30, 1978.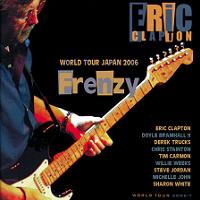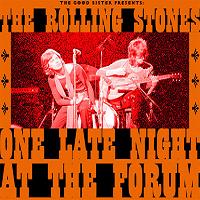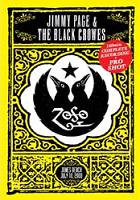 The Tinkerbell Label will continue their Alfred Hitchcock-themed titles of ERIC CLAPTON's 2006 Japanese Tour...the latest, "Frenzy" 2CD, featuring the November 26, 2006 show at Saitama Super Arena...I'm a fan, well sucker actually, for CD releases that reprise old vinyl boot titles...and coming out on a Non-Label Japanese release is THE ROLLNG STONES "British Venues 1976" 2CD + bonus CDR...disc 1 will be a digital transfer of the rare Japanese 2LP set of the same title on the Marc Label (Marc RS 76071) containing an incomplete version of the May 23rd, 1976 Earl's Court tape, sans the Billy Preston tunes - on disc 2, the vinyl transfer of the Euro-boot "Have You Seen Keef Standing In The Shadow?" LP (ARS-XB 002),  a truncated version of the May 26th, 1976 Earl's Court tape in excellent mono...the bonus CDR is the transfer of what appears to be Contraband Music vinyl release of "Hyde Park 1969" (matrix #3689, the version that states "Wisconsin Cheese Records")...Sister Morphine's next STONES title will be the 1CDR release, "One Late Night At The Forum", the second show from November 8, 1969 at The Los Angeles Forum...Scorpio is releasing JIMMY PAGE & THE BLACK CROWES DVD-R, "Jones Beach, New York - JULY 10, 2000", a proshot/soundboard production...Finally, a couple other non-label announcements....GUNS 'N ROSES "Music Machine 1986" DVD-R, a 51 minute proshot color video of their set at The Music Machine club in Los Angeles on March 11, 1986...U2 "City Of Blinding Lights" 2CDR documents the bands' concert at Saitama Super Arena less than 2 weeks ago on November 29, 2006...I didn't even realize they were still on the road!   There are also a ton of new and varied, excellent DVD releases from both Footstomp and Solenoid that are just too numerous to mention, featuring bands like THE EASYBEATS, MAMAS & THE PAPAS, NEIL YOUNG and THE STROKES...lots of cool stuff for sure. 
Notice of column schedule for the upcoming holidays...there will be a News Column next Monday, 12/18 but NO NEWS for Christmas 12/25...instead of a formal News Column for New Year's weekend, we will turn attention over to that other page, The Top 10, and get that information posted to wrap up 2006.  If there are some significant Bootleg Releases the last two weeks of the month, I'll post those particulars here for sure.  So keep checking back!  The reviews pages look like ROLLING STONES central with all of Ricarr99's documentation of late...it was bound to happen with all of those Bigger Bang Tour releases and a resurgence of classic re-issues and I'd like to thank him for covering the never-ending catalog of Stones boots that have just quadrupled over the last 6 months.  Other artists offering are forthcoming so rest-assured, I myself have some JIMI HENDRIX and VELVET UNDERGROUND, WHO and JOHN LENNON reviews to get busy and post here in the coming week or so...there are plenty of other titles to get uploaded.  Have a great week and good luck getting that Christmas shopping done!  See ya back here next week.
Svengi, December 11, 2006