Welcome Back!  It's time to kickstart a new year and we certainly hope you are well underway in rebounding from the holidays.  In many ways, we're all itching to get back into the groove after a 3 week hiatus from the collecting trail.  I hope you've had a chance to peruse all the new reviews that have been getting uploaded the last few weeks.  Also, why haven't many of you posted your Top 10 Lists?????  It's all good but I think the sheer results show why we haven't brought back a bulletin board.  It appears that interacting in this place we've built, isn't a main draw to the site.  It's a resource first for sure, but we have been attempting to inject a little fun too.  Anyway, thanks to those that did post and if you're just late to the pages, feel free to post away over on the Top 10 page. 
A couple of clarifications before we get too deep into release news...I've fielded some questions on the Seymour Records NEIL YOUNG & CRAZY HORSE release, "Danny By The River".  There are indeed TWO different versions being offered:  the Special Edition 3CD set with the bonus Philadelphia '70 show, and the standard 2CD version that features just the Cincinnati 1970 audience concert recording.  Empress Valley just unveiled information on their upcoming LED ZEPPELIN unreleased soundboard title, "Days Confused"...it will be the Dallas 1975 second night which has been confirmed to be Wednesday, March 5th - NOT the 6th as Empress Valley and their confused guru Aquarius 11 have been using as the "new" date.  This will be a fun listen as that second show always seemed to be a better performance or concert than the now common March 4th tape.  EV is initially issuing this one as a 6CD set that will also include an upgraded audience tape source from the same night.  One other ZEPPELIN note...Cashmere released their 2CD "California Expedition" set over the Holidays and it brings yet another version of the September 14, 1971 Berkeley Community Center tape to the scene.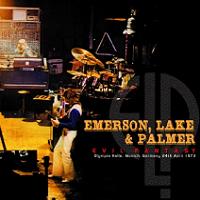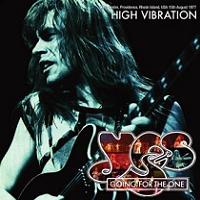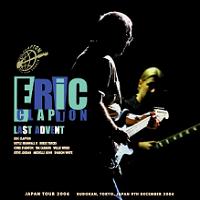 The Sirene Label has announced a couple of new silver disc titles...EMERSON, LAKE & PALMER "Evil Fantasy" is a 2CD set that features a nice audience recording from Munich on April 24, 1973 and YES "High Vibration" 2CD brings another great vintage recording to the table, this one is from the Providence Civic Center (Rhode Island) on August 15, 1977...the label has also announced  the GENESIS release, "Dutch Lamb" on 2CDR's which is the April 10, 1975 tape from Martinihal Centrum in Groningen, Holland...Sirene DVD Masters has issued the DVD-R title, ASIA "A Night At The Empire" which is supposed to be a pretty nice audience-shot video from the Shepherd's Bush Empire in London on  December 3, 2006.  ERIC CLAPTON continues to be a hot choice for many of the Japanese Labels.  There are a ton of new releases hitting the streets and here are a few we've caught wind of:..."Anyday At The Hall" 2CD from Domino Records contains the Budokan show from November 23, 2006 plus rehearsals from November 9th...Cross Border Records has released the 2CD "Guitar Logue" and features the November 24th, 2006 Budokan concert...two labels are issuing the December 9th Budokan tape - Tinker Bell's is "Marnie" 2CD and there is a Japanese Non-Label release on silver disc called "Last Advent"... from Midnight Record comes the CLAPTON 2CD "Little Wing At The Hall" that contains his December 8th, 2006  with bonus tracks from November 23rd....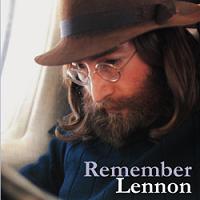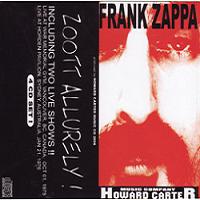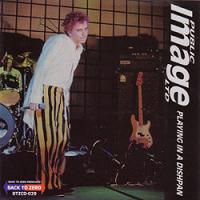 An announcement from the tail end of December from Bolero is THE JEFF BECK GROUP "Lost Early Sessions" 1CD which is a collection of 1967-1968 tracks...As I mentioned in the last column before the break, Back To Zero has some new titles ready to go. and they include THE JAM "Sixth And Final" 1CD, a soundboard from the Orpheum Theater in Boston on May 20, 1982, PIL "Playing In A Dishpan" 1CD is live from Nakano Sun Plaza Hall in Tokyo on July 2, 1983, and SIOUXSIE & THE BANSHEES featuring ROBERT SMITH "Asian Knights" 1CD is from Shibuya Kokaido, Tokyo on February 5, 1983...Retro-Tone has the LINDA RONSTADT disc "Down Under Atlanta"  containing a stereo soundboard from The Fox Theater on December 1, 1977...and from the Yellow Cat Label (Yellow Dog) comes the JOHN LENNON studio outtakes disc, "Lennon Remembers"...New from King Stork Records is the U2 2CD set, "Start From Scratch" which is another version of the Saitama soundboard/broadcast from November 29th with live bonus tracks from November 30th, 2006...On the Still Nothing Label is MY BLOODY VALENTINE "We Had To Say Goodbye" 2CD of the Koln, Germany show on March 7, 1989 + Ltd. Bonus CDR containing a March 22, 1989 tape from Paris...Jazz fans, the Japanese Porydorf Label has issued the WEATHER REPORT DVD "Live In Montreux" presenting their proshot performance at the Montreux Jazz Festival on July 7, 1976.  Trial will issue the BILLY JOEL 2CDR "Bottom Line 1976 Upgrade" and features the June 10th, 1976 soundboard with bonus soundboard tracks from Amsterdam on March 5, 1978..."Ziggy U.K" is the new DAVID BOWIE 2CDR from Trial that couples recordings from Royal Festival Hall in London on July 8, 1972 and the Hard Rock Club in Manchester on December 28th, 1972...Power Gate has embraced a couple of very good BLACK SABBATH shows recently shared and if I recall correctly - slightly upgraded, via the internet...they are "Devil In Drag" 2CDR from The Pavillon de Paris on April 5th, 1977 and "Supersonic Years" 2CDR which captures the band live at The Hammersmith Odeon on October 22, 1975...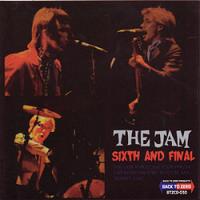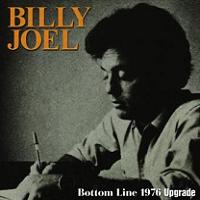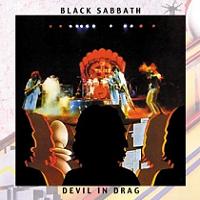 Well, that's the bulk of the clean-up from the past few weeks and I know there's boat load of CDR/DVD-R titles that I neglected to cite but that's all the time we've got for this week.  Now the juices are flowing again and it would seem the labels are just getting pointed in the same direction also.  We should be hearing much more going forward and if you come across something we've failed to mention or you feel we should share some information with fellow collectors, just shoot me an email at sb@hotwacks.com 
Thanks!...and have a great week.
Svengi, January 8, 2007