It was predominently a quiet week on the new bootleg News front.  That is, if you can get by the anticipation of packages arriving in the mail - being delayed here in the States because of Martin Luther King Day today...AND, a little LED ZEPPELIN release from Empress Valley called "Days Confused" which we spotlighted last week.  The early word from the street is that this Dallas '75 second night soundboard surpasses even last years' dandy, "Snow Jobs".   And Empress Valley has expectedly issued a 3CD version with just the new soundboard set after the more robust 6CD version which included an upgraded audience source of this same March 5, 1975 performance.  In other ZEPPELIN boot news...Tarantura has released the set, "Zingi" 2CD, presenting a new package for the Hiroshima recording from September 27, 1971...which kind of leapfrogged over the "over the top" Limited 1971 Japanese Tour Anniversary Box "Kurofune" - which is rather interesting as that latest title would also be included in the larger box...good to see nothings changed with the Japanese Labels!...Tarantura has also shared plans to release THE FIRM soundboard 2CD set, "Austin" which is a March 23, 1985 recording...apparently there is a new ZEP DVD coming down the pike too so we'll stay tuned for that...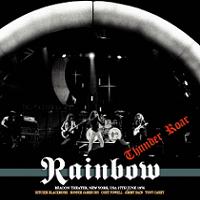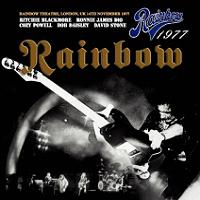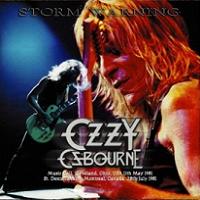 Being issued on a new label to the scene, Langley Deluxe, is an OZZIE OSBOURNE 2CD set (w/bonus CDR) called "Storm Warning...the set features soundboard recordings from The Music Hall in Cleveland on May 11th, 1981 and the St. Denis Theater in Montreal on July 28, 1981, along with The King Biscuit Flower show that aired on September 13, 1981...that bonus disc is called "Deep Inside" and features another stereo soundboard taped at The Rosemont Horizon in Chicago on January 24th, 1982.  Rising Arrow just announced 2 new RAINBOW releases..."Thunder Roar" 2CD is an excellent audience tape from The Beacon Theater in New York on June 17th, 1976 and "Rainbow 1977" 2CD taped funny enough at The Rainbow Theater in London on November 14, 1977...relatively new from Cross Border Records is ERIC CLAPTON "Derek & The Dominos Night" which provides yet another version of the December 9th, 2006 Budokan Hall recording...another title that escaped me last week is JOHNNY THUNDERS "The Party Ain't Over Yet", a single disc release from Back To Zero that features a February 3rd, 1982 tape.
Again, Idol Mind Productions(IMP) has been incredibly busy cranking out some really cool ROLLING STONES discs, but have opted to go the CDR route...it's unfortunate because they are issuing some off-beat and overlooked recordings such as "Don't Look Back Hampton 1978" and "Freedom Hall Coliseum 1975" among the handful of STONES titles plus, they have crossed over that line to include GEORGE HARRISON "Nassau Coliseum 1974" in a so-called "upgraded version" but also on CDR.  Go figure.  While I'm pleased they are paying attention to what new or oft-overlooked tapes are being shared on the net, I am also really disappointed it's come to this for a promising - and what appeared to be, blossoming, catalog that was started in the last year or so.  Bring back the focus on silver disc!  Please?  It's different when a Label that establishes a silver disc production and then switches focus vs. a Label like Sister Morphine that establishes itself in a different way, which would be a reliable Pro-CDR product.  To me there is a difference, I guess but to each, his or her own.  Speaking of The Good Sister I noticed the new "Muddy & The Boyz" 1981 Checkerboard Lounge STONES release is about to hit the streets and on deck is something called "She Was Hot, Hot, Hot" which I assume will be one of the recordings from the last U.S. leg of The Bigger Bang Tour last fall.
Here's something we can really sink our teeth into...coming soon from MisterClaudel is the PAUL McCARTNEY & WINGS 5CD set, "Liverpool Holiday Box 1979"...the set features recordings from November 24th, 25th & 26th, 1979 at Royal Court Theater in Liverpool.
One last note to this anemic column this week is that there is a new BRUCE SPRINGSTEEN & THE SEEGER SESSONS BAND release from Crystal Cat available now called "Stockholm Tonight 2006" 2CD set recorded October 30th, 2006 in Globen/Stockholm and is supposed to be fantasic...we expect nothing but that with the Cat.
More announcements are brewing, so I've been told...look for more action here in the coming weeks.  Until next Monday thanks for all the emails and welcome to those of you who may be new to the site.  If you take a look at previous News Columns posted here, you'll see there is usually more to talk about but the release year is just getting cranked up.  I try to focus primarily on the silver disc titles and announcements vs. the recordable media plethora that hit the circuit by the hundreds everyday.  Most of it pretty good but where do you draw the line?  Either way we'll keep it coming.  Have a great week.
Svengi, January 15, 2007