New BOB DYLAN titles coming yet this month...being released on the Thinman Label is "Border Beneath The Sun Vol. 2" 2CD providing us the July 3, 1978 Paris concert at Pavilion De Paris in excellent audience quality...and from Tambourine Man Records: "Tears Of Rage, Tears Of Grief" 2CD documenting a rare club-size show at Debaser-Medis in Stockholm on March 27, 2007 with bonus tracks from the following nights' performance at Globe Arena..."Invisible Prayer" 2CD documents the March 30th gig at the Spektrum in Oslo, Norway with bonus tracks from April 2nd in Denmark..."I Miss You Nettie Moore" 2CD serves up the Gothenburg show from April 1st, 2007...on a related note, the Vol. 3 Box Set of the BOB DYLAN Theme Time Radio Hour is now in circulation in Europe...Very much alive and kickin' from the Straight Arrow this month is the ELVIS PRESLEY release "Kicking And Rolling" which features his February 15th, 1973 Midnight Show in Las Vegas, utilizing what has become known as a "booth tape" - recorded in a special spot just off the stage and is considerably better than the average audience tape...this one has even undergone some first-hand studio treatment as well.  The CD gets its' title from a situation EL found himself in when he had to fend off some aggressors that evening by utilizing his Black Belt Karate!...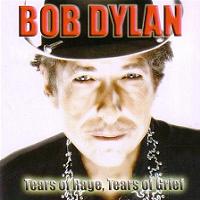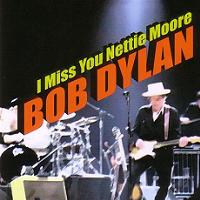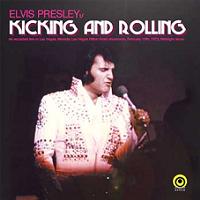 Sirene has 2 new Silver Disc announcements this week...coming soon are GENESIS "Winterland 1977" 2CD of a soundboard recording from San Francisco on March 25th, 1977 plus the bonus DVD-R, "Shepperton The 16mm Film"...and YES "Masterworks Revisited" 2CD + bonus DVD-R - this excellent audience tape gets some enhancements on this re-issue of the Holmdel, New Jersey concert at the PNC Bank Arts on July 19, 2000...The bonus DVD  "Sofia" features a proshot video of their performance at The Winter Palace Of Sports in Sofia, Bulgaria on March 23, 2000.  I'm not exactly sure what the deal is with all the Japanese releases of THE BEATLES Shea Stadium concert audio and video but there is another one to add to the equation, this DVD is from Darthdisc simply titled "Live Shea Stadium" and also utilizes the WABC-TV 54 minute proshot as it's core feature with all the extra footage and interviews the other titles have as well...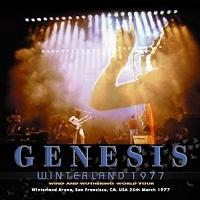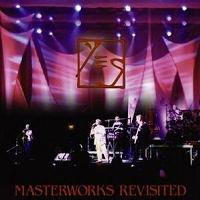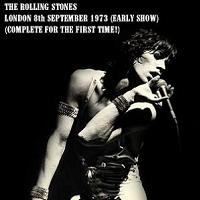 In some follow up news this week...the new ROLLING STONES title from Devil's Breath, "London 8th September 1973 (Early Show)", should be streeting by month's end and should be a fun title for you STONES collectors as it'll be the first time that excellent audience tape has seen commercial bootleg in complete fashion...SODD has been busy getting its' latest titles to market...their STONES "Paris Results" 2CD + bonus disc set is now shipping and does distill those 1977-1979 Paris outtakes down into an interesting tracklist...the bonus disc is simply an extension of the sessions or a "Vol. 3" if you will...the label does try to provide some value with their releases...SODD wanted to capitalize on the 30th anniversary of the LED ZEPPELIN "Destroyer" soundboard tape and that set has just hit the market, of course utilizing the familiar and incomplete Cleveland soundboard from April 27, 1977.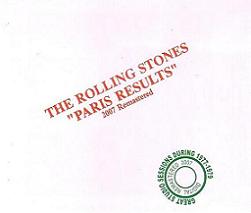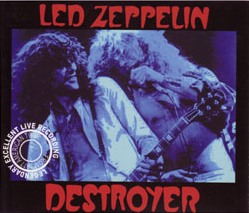 Finally, I want to try and instill a little calm in a situation that has brewed from a recent announcement by one of our much-heralded contributors here at HotWacks On-line.  Mr. GSparaco is an incredibly knowledgable and resourceful collector that has added vast insights to many a bootleg on these pages over the last couple of years.  The good news is that he will still be exercising his writing talents here on the site, but not necessarily in the same vein...the LED ZEPPELIN vein that is.  This is a very tough hobby to keep up with, especially on the ZEP front with all the pricey and wonderful packages our Japanese friends offer.  The truth of the matter is that it's difficult to maintain on the financial side.  There are numerous re-issues and upgrades and it came to a point where the guy simply had to assess his personal situation.  I'm sure the collector curiosity bug will bite and he'll get the occaisional ZEP title...but I think he wants to pace his acquisitions and change the collecting habits as well as other artists.  So, folks...the concern this created should be short-lived for those reading this column.  I've fielded many emails from you on "who is gonna review the Led Zeppelin titles?"...the answer is, whoever on the staff or HW network that acquires a given title.  There is no assignment of coverage for any artist and we've simply kept communication lines open on who has acquired what.  And that's how we will continue on...I'm actually hoping we can achieve more breadth of artists in the coming months!   Something else you all should look forward to is the return of a Bulletin Board page sometime in June.  I also am looking at the right slant of content to add a section on vinyl bootlegs which has become a hot topic over the past 6 months or so.  More on those features to come. 
Thanks for visiting for the latest news...we hope the announcements start picking up a bit, but whatever gets on the release schedule rest assure that it'll be highlighted here at HotWacks On-line.  Have yourself a great week and thank you for your continued passion and support of this site.  I'll meet you back here next week for the latest news.
Svengi, May 14, 2007