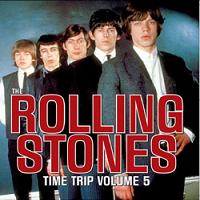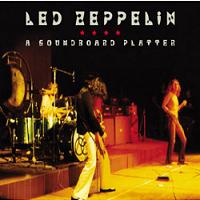 Well the Japanese manufacturer utilizing the Scorpio Moniker is staying pretty active, which is great...because there aren't many labels kicking out the silver discs right now.  Streeting this month on Scorpio is of course the previously mentioned LED ZEPPELIN "A Sounboard Platter" 4CD set...and I was only partially correct with my guess about what was on this set.  The Liverpool soundboard fragment didn't make the cut but the rest of the fragmented soundboards are present including Vienna and Essen...here are the complete repetitious but fabulous details:

DISC 1 1. Dazed And Confused 2. Stairway To Heaven 3. Whole Lotta Love 4. Heartbreaker Live at Stadthalle, Vienna, Austria March 16, 1973
DISC 2 1. Whole Lotta Love Live at Deutschlandhalle, Berlin, Germany March 19, 1973 2. Whole Lotta Love 3. Heartbreaker 4. Communication Breakdown Live at Caird Hall, Dundee, Scotland January 27, 1973
DISC 3 1. Dazed And Confused 2. Stairway To Heaven 3. Whole Lotta Love  Live at Musikhalle, Hamburg, Germany March 21, 1973
DISC 4 1. Dazed And Confused 2. Whole Lotta Love Live at Gruga Halle, Essen, Germany March 22, 1973
Perhaps a bit more interesting and varied is the resurrection of Scorpo's ROLLING STONES Time Trip Series...and after about a 12- year stretch we are now graced with Vol. 5...the tracks culled for the set don't offer anything completely new, but for us completists it'll be a must-have purchase because we have the other 4!...the early stuff is a fun listen though, here is the complete rundown of the single disc contents:
1.Go Home Girl
2.Mercy Mercy
3.Key To The Highway
4.Leave Me Alone
5.Suzie Q
6.Goodbye Girl
7.It Should Be You
8.This Girl Belongs To Yesterday
9.Con Le Mie Lacrime
10.Have You Seen Your Mother Baby,Standing In The Shadow?(rough mix)
11.Paint It Black(instrumental backing track)
12.Lady Jane(instrumental backing track)
13.Have You Seen Your Mother Baby,Standing In The Shadow?(alternate mix I)
14.Paint It Black(true stereo mix)<
15.19th Nervous Breakdown(alternate stereo studio vocal version I)
16.19th Nervous Breakdown(alternate stereo studio vocal version II)
17.The Last Time(true stereo version)
18.Heart Of Stone(true stereo verison)<(RCA Hollywood Studio oct 27-nov 2 1965>
19.Goin' Home(true wide stereo version)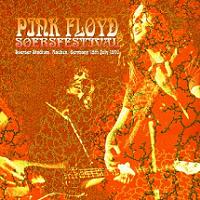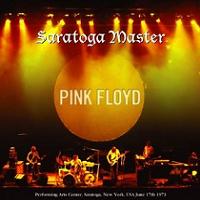 New PINK FLOYD announcements this Monday out of Japan from the Sirene Label..."Soersfestival" 2CD is an excellent sounding tape, recorded during the 3 day open air fest at Soerser Stadium in Aachen, Germany on July 12th, 1970..."Saratoga Master" 2CD presents the also excellent recording from The Performing Arts Centre in Saratoga, New York on June 17, 1973 which is another one of those great shows that opens with the rarities "Obscured By Clouds" and "When You're In" along with a pretty fierce encore version of "One Of These Days"....Sirene is also releasing the ROGER WATERS 2CDR set "Half Of Pink Revisited The Court" which alludes to the fact that NICK MASON joins WATERS & band for the full second set run-through of "Dark Side Of The Moon" during this recent May 12th appearance at Earl's Court in London.  There is one other CDR set from Metal Sword Records I wanted to mention here this week as there are so very few AEROSMITH recordings from the Rocks Tour of 1976...available now is  "Backstreet Boogie Woogie" 2CDR which promises an upgraded soundboard tape from the October 26, 1976 at Stadthalle in Offenbach, Germany...could be well worth seeking out! 
Just out of curiosity, has anyone else ordered the "Burt Sugarman's Midnight Special Collection" on DVD?  I got my set last week and I had completely forgot that I ordered it!  It has been adverstised on late night TV during an infomercial segment and I bit on it a couple of weeks ago after being awaken from comatose-like slumber by the sounds of the 70's...and of course I had to have it.  Great performances by AEROSMITH, FLEETWOOD MAC and a youthful PETER FRAMPTON, when he was about to be the golden boy - pre-Frampton Comes Alive! circa 1974 and of course dozens of other varied acts and one-hit wonders that stir up all sorts of memories.  The footage is brilliant but they could have done a better job with the programming and the audio.  Cool to have if you were in the U.S. and spent many a late night from 1972-1980 waiting to see who was going to be on Friday night.  I've been told there are 17 DVD volumes in the collection and the first nine are available now. 
That's the brief wrap for this week...this column will inevitably grow so keep the faith and keep the information coming if you come across something I haven't mentioned.  It's all good.  Have a great week and thanks for your continued support.  To everyone in the USA, have a wonderful Memorial Day Holiday Weekend.  If there is enough going on -more than this week hopefully - I'll post a column next Monday.  If it continues to be this light I may just opt for a holiday break and serve up a more robust summary on June 4th...we'll play it by ear.
Svengi, May 21, 2007