Indeed, Summer is upon us and it certainly does a wonder for the outlook of just about everything!  Anyway, welcome back to the Bootleg News here at HotWacks On-line as we pick up the trail again and round-up the latest scuttlebutt on releases and such....Let's start out with the very latest out of Japan...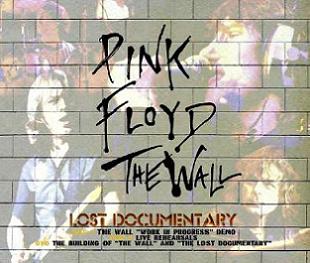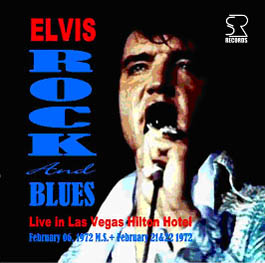 The Sirene Label has a batch of announcements to start the new week, but only one of those an actual silver disc title...PINK FLOYD "The Wall - Lost Documentary" 2CD plus DVD compiles a nice audio/video document around the evolution of different pieces of The Wall saga.  Disc #1 is comprised of the demo tapes from Brittania Row Studios in London in late 1978, while Disc #2 features The Wall Tour Rehearsals from Paramount Studios in Los Angeles on February 1st, 1980...The DVD contains a long lost 26 minute documentary on the whole production and story that is The Wall, featuring interviews and performance snipets from Earl's Court in London in August 1980.  Also coming from Sirene this month...YES "Tourmato - 3rd Night At Wembley" 2CDR, an excellent audience tape from London on October 26, 1978...YES "Amazing Oakland" 3CDR, another stellar audie tape from Oakland Coliseum on May 17, 1991...ROXY MUSIC "Wembley 1980 2nd Night" 2CDR provides a stereo soundboard recording from London on August 2nd 1980...Trial has issued FLEETWOOD MAC "New Orleans 1970" 3CDR that also features a stereo soundboards, these captured at The Warehouse in the big easy on January 30th & 31st, 1970...from Power Gate in June we'll see METALLICA "Shit Hits The Sheds" 2CDR, utilizing  a great stereo audience source from the Fairgrounds in Allentown, Pennsylvania on  June 7, 1994.
The new source tapes, both soundboard and audience, from ELVIS PRESLEY collectors seem to be surfacing right and left...relative newcomer to the bootleg landscape, the SR Label, will issue the new "Elvis Rock And Blues" single CD this month...the feature tape is a previously unreleased February 6, 1972 Midnight performance from Las Vegas  with the sound quality said to be very good, taken from a low gen from the master- with two other segments of tapes from shows on February 21st & 22nd, 1972...the disc comes in a deluxe package that includes a 16-page booklet full of hand-picked photographs from February '72 to compliment this first tape from this season of performances.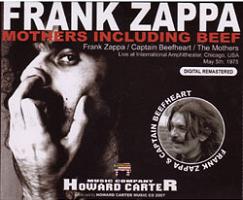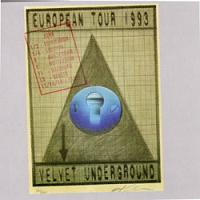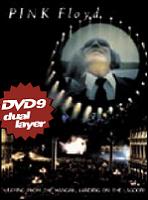 Other Japanese titles from the last week to elaborate on...The Howard Carter Music Company Label continues it's incredible documentation of the rare recordings of FRANK ZAPPA, this month it's the 2CD "Mothers Including Beef"...the set features a remaster of an audience recording from the International Amphitheater in Chicago on May 5th, 1975 and has the distinction of also having CAPTAIN BEEFHART joining the Mothers onstage to play Harmonica and Saxophone as well as vocal duties...the first 100 copies feature the bonus CDR of a soundboard recording from the early show at the Cologne Sporthalle, West Germany on June 7, 1980.  Nothing Songs Limited have issued the VELVET UNDERGROUND 2CD title, "The Playhouse 1993 Soundboard" which presents soundboard recordings of a live set from June 2, 1993 in Edinbourgh, Scotland and some studio rehearsals...Seymour Records' new TELEVISION release, "Whiskey A Go Go" 2CD features both sets from their April 5, 1977 on Disc 1 and an April 14th, 1977 partial tape on Disc 2...the first 100 copies also include the bonus CDR "Tom Verlaine 1st Album Alternate Mixes".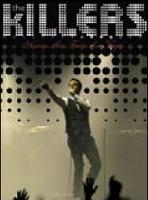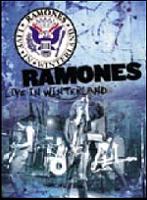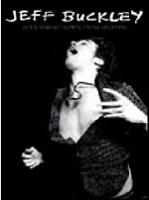 Just hitting the market last week are these family of titles...on DVD from Apocalypse Sound:...PINK FLOYD "Leaving From The Hangar, Landing On The Lagoon" that provides the infamous DAVID GILMOUR-led FLOYD live in Venice, Italy performing in St. Mark's Square Lagoon on July 15, 1989 with bonus rehearsal footage from the Air Canada Hangar in Toronto on August 7, 1987 and a couple of French TV clips from September 9, 1968 and the February 15, 1969 broadcast Forum Musiques...THE KILLERS "Young Men From Las Vegas" is a compilation of TV appearances from 2007 Brit Awards, MTV Live, Austin City Limits, Glastonbury 2004 and more...THE RAMONES "Live In Winterland" features their December 28, 1978 performance in San Francisco with the rebroadcast of their Musikladen appearance on September 13, 1978 & the clip of "Don't Come Close" from The Old Grey Whistle Test 1978...JEFF BUCKLEY "Screaming Down From Heaven" is another TV compilation release starting with a February 24, 1995 concert broadcast from Frankfurt, Germany and includes his appearance on MTV's "120 Minutes" program, Late Show with David Letterman, and MTV interview clips...all DVD releases from Apocalypse Sound come in deluxe DVD trifold digipacks.
New CD's from The Godfather Records include...BOB DYLAN "Heartburnin' Still Yearnin'" 2CD contains an excellent audience recording from Color Line Arena in Hamburg, Germany on April 4, 2007 and the bonus track "Desolation Row" from Dusseldorf on April 19...RADIOHEAD "Rock Oz" 1CD is actually studio soundboard takes from Switzerland on August 15, 2006...BRUCE SPRINGSTEEN & THE E STREET BAND "Philadelphia Special" 3CD serves up the excellent audience tape from The Spectrum in Philadelphia on September 18, 1984 with assorted bonus tracks from the other Phillie performances on September 14, 15 & 17...ROGER WATERS "Moon Over Santiago" 2CD contains the March 14, 2007 soundboard tape from Santiago, Chile.  All releases come in the usual deluxe trifold wallet-type packaging.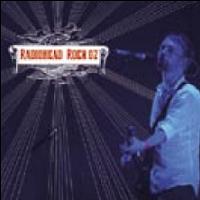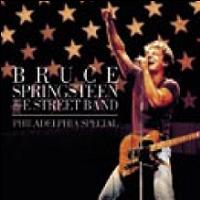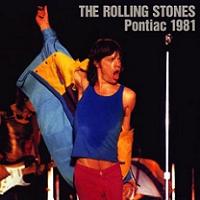 And finally, Wolfgang's Vault continues to provide tapes that are finding their way to bootleg over in Japan via the Vintage Master Series label - the latest batch on CDR...but we are still getting the occaisional silver disc title, of late it's THE ROLLING STONES "Pontiac 1981" 2CD from the Broad Discs Label, a soundboard from the Pontiac Silverdome on December 1, 1981 which has seen the light on earlier CD titles in mostly fragmented form along with other soundboard tracks from the tour...and of course Wendy Records will issue their next LED ZEPPELIN title, "The Old Capital" 2CD sometime this month that will incorporate the October 10th, 1972 Kyoto audience tape into their catalog...and the stellar BRUCE SPRINGSTEEN & THE E STREET BAND proshot/soundboard video production from Paris '85 has gotten another silver DVD release on a generic label that will offer the double-DVD "Breathless In Paris" which utilizes the original fan-produced title for their own purposes.
Finally, we getting ready to launch a public-facing HotWacks On-line Bulletin Board this month which will provide yet another place for collectors, traders, fans and perhaps just the curious to interact and post thoughts and questions.  More on that in the next week or so.  Thank you all for the continued support and if you have any questions, comments or concerns please email me at sb@hotwacks.com
Have a great week! 
Svengi, June 4, 2007