In the heat of a Monday night, it's the late edition of the Bootleg News roundup here at HotWacks On-line...welcome.
Over the past 6 months, we've attempted to keep a bead on some scheduled titles that haven't come to fruition to date....that Euro BRUCE SPRINGSTEEEN comprehensive compilation...4Reels' ROLLING STONES "Houston '81" DVD...and what about the incredible Aurora Borealis CSNY multi-CD//DVD project?...tonight, I at least can share the latest on the CSNY "Sessions" box...the production on it continues and the label has shared that they are carefully doing things right.  It seems the package is tracking for a very late Summer/early September timeframe but in the meantime they are putting the final touches on their NEIL YOUNG 1971 DVD release expected to hit the streets by the end of June.  Nothing new to add to those other stories, unfortunately...Apocalypse Sound has followed up their nice SPRINGSTEEN Paris '85 DVD title with two June DVD titles...DAVID BOWIE "The Bridge Benefit" that features the October 20th, 1996 performance with REEVES GABRIELS and GAIL ANNE DORSEY in Mt. View, California with bonus tracks from the October 19th show and five TIN MACHINE tracks from Amsterdam 1989...METALLICA "Strangers In Moscow" contains the stellar show from Tushino Airfield in Moscow on September 28, 1991 in glorious proshot/soundboard quality.
New from Tambourine Man are 3 more BOB DYLAN titles from the Spring European leg of the seemingly neverending tour, 2007..."Paris Modern Time" 2CD documents the April 23rd, 2007 show at the Palais Omnisports de Paris..."Zurich Modern Times" 2CD captures the Swiss show from Hallenstadion on April 29th..."Another Side Of Modern Times" 2CD is from Munich on April 30th...there is value added interest in the deal for collectors who purchase any of the 2007 titles as TMR is offering the free bonus disc "European Modern Times", a March/April compilation to boot., and the vintage tape offering from Thinman Records is "Complete State Fair Arena" 2CD which brings us stateside with the May 18, 1976 appearance at the Oklahoma State Fairgrounds.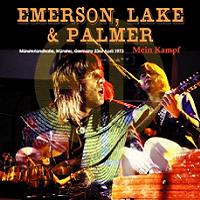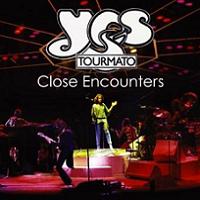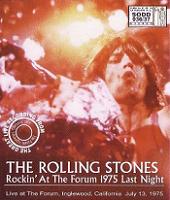 The latest bits of release news out of Japan include...Sirene announced several titles overnight that include the silver disc releases ELP "Mein Kampf" 2CD that features a sweet audience tape from Munster, Germany on April 23, 1973..and YES "Close Encounters" 2CD soundboard from the Richfield Coliseum in Cleveland on September 19, 1978...the label will also issue the YES CDR title "Symphonic Peak" 2CDR, recorded live at Artpark Repertory Theater in New York on August 22nd, 2001 with the Buffalo Symphony.  Elswhere on the far east landscape of releases/labels...Vintage Premium Masters have the new GEORGE HARRISON title "Ice Cold In Toronto" featuring the early show from Maple Leaf Gardens on December 6, 1974...Bondage has released the BLACK SABBATH CD "Hartford Evil" 2CD of the August 10, 1980 soundboard from the Hartford Civic Center with various bonus soundboard tracks to round out the set ...Power Gate will issue DEEP PURPLE "Cologne 1970" 2CDR, an excellent audie tape from April 4,1970 at Mulheim Stadthalle...Trial has a few titles as usual too...TEN YEARS AFTER "Beneath The Surface" is a single CDR sourced from the great tapes shared on the net last month originating from teh Olympic Auditorium in L.A. on March 21st, 1970...STEVE WINWOOD "At The Stables" 2CDR is an April 22nd, 2007 tape from Milton Keynes....and THE RAPBERRIES "Go All The Way" is a 4CDR plus bonus DVD-R set that features the House Of Blues reunion show from Cleveland on November 26, 2004 and a New York appearance at the B.B. King Blues Club on July 23, 2005 - with a proshot/TV compilation DVD-R piece called "Now &Then"...
And to supplement the onslaught of STONES reviews over the weekend here on the site, there's the new ROLLING STONES titles issued from SODD..."Rockin' At The Forum Last Night" 2CD, bringing yet another version of the stellar Mike Millard recording from July 13th, 1975 at The L.A. Forum, and "Bigger Bang in Germany" 2CD features an audience tape from Stuttgart on August 3, 2006...I see Sister Morphine has a new STONES title staged on their site simply called "Live" with no details posted just yet...Ok...Japanese jazz label, Hannibal, has released a few titles to mention...AL DIMEOLA "Elegant Gypsy Rendezvous" 2CD from Sun Plaza Hall, Nakano on January 19, 1981..MILES DAVIS "Chaos Theory" 1CD soundboard from Rotterdam, Holland on November 8, 1969, with bonus DVD-R of a digitally remastered proshot video from Berlin on November 7, 1969!...CHICK COREA & PACO DE LUCIA "You See The True Worth" 2CD is a soundboard from Japan 1982...
That's it for this Monday night/Tuesday morning!  Thanks for swinging by.  We'll keep a bead on things throughout the week and post on the News Ticker as the info comes available.  Have a good one!
Svengi, June 11/12, 2007