I certainly hope all you Dad's enjoyed time with your kids or family yesterday!...good on ya!...to the news...
Empress Valley has just released their DVD version of the LED ZEPPELIN Earl's Court proshot video from May 25, 1975 called "Demand Unprecedented In The History Of Rock And Roll" which of course is the name of their 22CD box set of the EC shows released about 5 years ago or so.  This is a DVD9 single disc release that boasts an "upgrade in audio and video" - there's a surprise.  In April over at Royal Orleans, an avid collector took the liberty of marrying up EV's soundboard utilized on "When We Were Kings" to the original Condor DVD and called it "Led Zeppelin And The Holy Grail".  The 3DVD torrented version is much more enjoyable with that upgraded LPCM soundtrack versus the Dolby Digital treatment on Condor's.  It is expected that Empress Valley went the same route by using their own tape synched to the excellent proshot source video which will be great, but did they manage to find an upgraded "Tangerine"?  We'll see.  From Solid Air over the weekend came the new NIRVANA DVD "Teen Spirit Live 1989-1991" that pairs up a couple of proshot vids from Rome on November 19, 1991, and The Garage in Denver on October 11, 1989.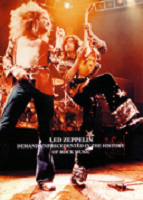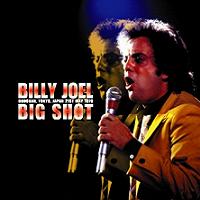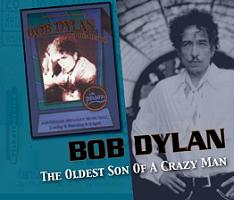 In other things of silver origin...also out of Japan overnight, Trial announced the BILLY JOEL 2CD "Big Shot" which delivers yet another stellar audie tape from The Budokan, this one is from a May 21, 1979 performance...Sirene announced the single CD, KING CRIMSON "Emerald Fire", an audience-sourced recording from the Civic Auditorium in Santa Monica, California on March 19, 1972...Sirene is also issuing the excellent DAVID BOWIE audience tape from The Budokan on March 9, 2004 but unfortunately they opted to go the double-CDR route with that one...great show though!  Premium Masters are right at the top of the list for quickest turnarounds as they released PAUL McCARTNEY's June 13th secret show at New York's Highline Ballroom today, the 2CD set is called "Full Of Memory"...After all these years I finally tracked down myself a copy of THE DOORS Swingin' Pig 3LP Colored Vinyl set, "Live In Stockholm 1968"...and wouldn't you know it, finally a label has made the effort at remastering the tapes...Explorer Records has issued THE DOORS "Scandinavian Prayer" single CD... not certain which of the two September 20, 1968 shows is featured but the disc does contain some bonus tracks...Also new on the street this week is the first of a JIMI HENDRIX two-volume release from Rainbow Warrior Music and it's called "Savage Beethoven"...in addition to 13 studio tracks is a newly shared January 14, 1969 vinyl-sourced audience tape from Munster, Germany...Rattlesnake announced a new BOB DYLAN release over the last 5 days, "The Oldest Son Of A Crazy Man" 3CD features both of his 2007 Spring shows in Amsterdam on April 8th and 9th.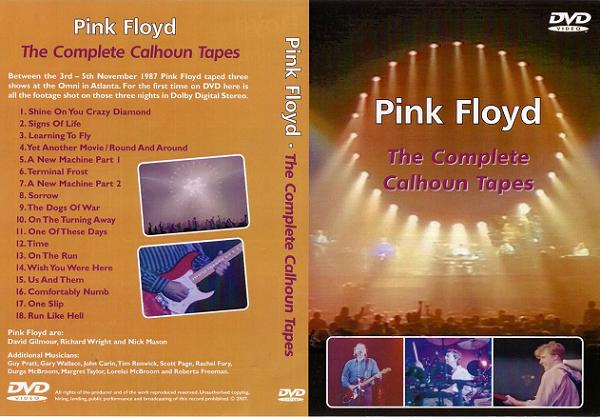 And finally we'll see 2 Euro releases hit the market this week as the PINK FLOYD DVD "The Complete Calhoun Tapes" and THE ROLLING STONES "Empire Pool 1973 Early Show" 1CD from Devil's Breath make their way into collector's hands...The FLOYD DVD offers up all the proshot footage the band shot during their 1987 residence at Atlanta's Omni Theater, November 3rd through the 5th.  The footage was used to produce a couple of promo videos for "On The Turning Away" and "Signs Of Life" as well as filler for other video projects...but it's the first time all of what is available has been issued on a silver boot DVD, and in fantastic quality!  Those that have seen the excellent fan-produced version of the incomplete footage from Harvested know that this new piece is an exciting proposition.  And the STONES CD contains the complete Wembley Empire Pool audience tape from September 8, 1973 as we mentioned awhile back...and that rounds out an interesting round of bootleg news for this week.
Thanks for swinging in for the latest and also for your support.  Much of this weeks' information only came down the pipe overnight, otherwise we'll keep you posted through the week via the News Ticker.  Have an awesome week!
Svengi, June 18, 2007.