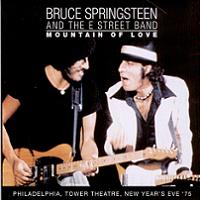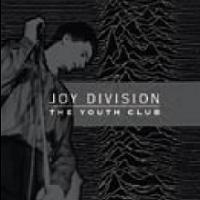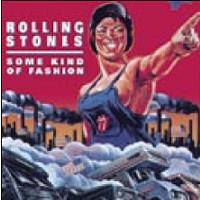 Just hitting the streets today are the early wave of July '07 releases from The Godfather Records and family of labels...GFR has jumped all over the recent BRUCE SPRINGSTEEN & THE E STREET BAND soundboard fragment that was torrented online in June..."Mountain Of Love" 1CD contains 9 tracks recorded live at Philadelphia's Tower Theater on December 31st, 1975 and is taken directly from the 1976 production reels.  Originally thought to be the two-track source from Ed Sciaky, the late Phillie-area DJ, but as it turns out - a multi-track recording was also made on that eventful New Year's Eve.  In early 1976, those tapes were mixed down to stereo for consideration of a live album, which of course never came about.  So!...hoping GFR didn't mess with the awesome presence of the torrented recording and it's a nice transfer to silver disc, we've got a must-have title here gang.  Also out from GFR is a seemingly superfluous but possibly more accessible ROLLING STONES Ft. Worth '78 title called "Some Kind Of Fashion" 2CD(it's gonna be nearly impossible to beat Halcyon's "No Flashes, No Gimmicks" version of the July 18, 1978 stereo soundboard)...IRON MAIDEN "Summerfestival" 1CD is an appropriate title in terms of timing as this June 26, 1981 soundboard is taken from their performance at Milwaukee's Summerfest, which is in it's 2nd week for 2007 right now (Roger Waters is performing tonight)....JOY DIVISION "The Youth Club" 1CD is another soundboard from a March 14, 1979 gig at the Bowden Vale Youth Club in Altrinceham, Cheshire U.K....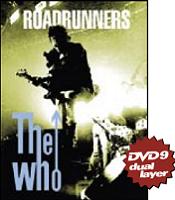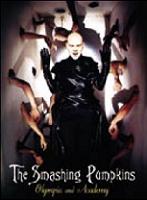 ...Apocalypse Sound also has a nice line-up of DVD's this week on the market that includes a double-treat for WHO collectors..."Roadrunners" features 2 proshot performances, the first an incomplete video of the October 12th, 1982 Shea Stadium show that features a rare live version of "Athena", along with the complete December 8th, 1979 closed-circuit simulcast of their Chicago Amphitheater show providing 3-and-a-half hours of post-MOON WHO...FRANK ZAPPA "The Chorus And The Club" compiles some Euro TV Broadcasts, featuring the June 11, 1980 Palais Des Sports concert in Paris orignally broadcast on Antenne in late 1980 and then rebroadcast this past May 10, 2007...plus, the pre-broadcast of THE MOTHERS OF INVENTION show for Beat Club in Bremen, Germany, first broadcast on October 15, 1970 on the ARD German TV Station...this week on the Goodfellas DVD Label comes THE SMASHING PUMPKINS "Olympia And Academy" DVD that pairs a couple of 90's TV Broadcasts...first up is the May 31, 1998 show at The Olympia Theater in Dublin, followed by the May 15, 1996 Brixton Academy performance in London...Bad Wizard released the COVERDALE + PAGE DVD, "Japan Tour 1993" that features some Tour Rehearsal Footage, Budokan Hall on December 13th Soundcheck, Osaka Castle Hall show footage from December 21st, and the following nights' soundcheck from Nagoya Gym on December 22nd...in the queue from Scorpio is said to be the LED ZEPPELIN CD release "'Mix From The Matrix" as well as a DAVID BOWIE CD project called "Secrets Of My Lost Years".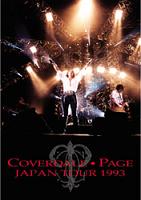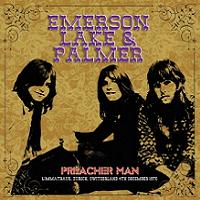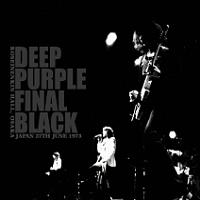 The latest news out of Japan includes a new EMERSON, LAKE & PALMER title called "Preacher Man" 2CD from Sirene, sourced from an excellent audience recording from Zurich, Switzerland on May 4th, 1970...and Darker Than Blue announced the DEEP PURPLE title, "Final Black" recorded Live at Koseinenkin Hall in Osaka, Japan on June 27, 1973 which should be very cool in excellent audience quality as well...from Vintage Masters comes JETHRO TULL "Ability To Make Great Music" 2CD featuring the Hammersmith Odeon, London soundboard from September 8, 1994...on CDR, TRIAL announced the DEEP PURPLE release "Blue NIght", a two-disc of their Heidelberg, Germany show on February 11, 1987...also from Trial on CDR is THE ROLLING STONES "Paris Was Hot" featuring their June 16 concert at Stade de France in Paris...RUSH "Instinctual Drive" 3CDR contains their June 16, 2007 show at Ford Theater in Tampa...two POLICE sets from Trial this week that are limited to 30 copies each:..."Every Move You Make" 2CDR contains the America West Arena concert on June 18th in Phoenix, and "Just A Castaway" 2CDR contains the MGM Grand show from Las Vegas on June 18th...Back to the Silver Disc releases also announced today, some new ERIC CLAPTON titles from the ARMS Label..."The Road To Tokyo: Episode III" 4CD features his November 24th and December 6 concerts at Budokan while "The Road To Sapporo" 2CD contains his November 26th, 2006 concert and "Road To San Diego" is the March 15, 2007 tape...the EC titles don't stop there as Tarantura is apparently readying a couple of their own featuring a New York 1994 2CD, and even more interesting is a 4CD set of Slowhand with Steve Winwood UK appearance...more Tarantura in the roundup....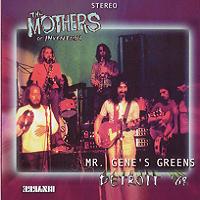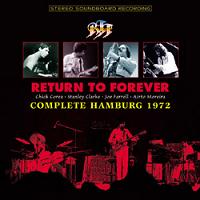 On Friday, Tarantura issued 2 brand new titles....PINK FLOYD "Transitional Period" 3CD, contains The Committee Film Soundtrack recorded in London early 1968, and Paris TV Studios February 20, 1968, the First International Pop Fest at the Piper Club in Rome on May 6, 1968, Top Gear Sessions BBC London on June 25th and December 2nd 1968, Tous En Forme Paris TV October 31st and a December 28, 1968 show in Utrecht, Holland...the title is Limited to just 100 copies...also out from Tarantura is JACKSON BROWNE "Ethan Said Oh Yeah?" 2CD recorded on March 18, 1977 at Nakano Sun Plaza in Tokyo from the audience...on the Blow Up Label there's the new BILLY COBHAM TRIO "Tokyo Lifestyle" 2CD, a February 15, 1992 performance and CHICK COREA ELEKTRIC BAND "Tokyo Flavors" 2CD, a May 25, 1992 soundboard from Nakano Sun Plaza, RETURN TO FOREVER "Complete Hamburg 1972" 2CD now available as well...Picadilly Circus released PAUL McCARTNEY "Secret Live In New York" 2CD, another version of the June 13th Highline Ballroom Tape...from the Zipperman Label, MILES DAVIS "Somewhere In-Between" 2CD feaures his February 7th and 8th shows in Tokyo while "Live Directions" 1CD presents his October 22, 1971 Montreux, Switzerland performance...FRANK ZAPPA & THE MOTHERS OF INVENTION "Texas '73" 2CD features their March 11th, 1973 concert in Arlington, Texas..and on the Zipperdeke Label is the ZAPPA/MOTHERS title "Mr. Gene's Greens" a single disc of the Grande Ballroom show from Detroit '68 and Worcester 1968 recordings...on a final note...it seems that the Dog N Cat Label hasn't quite faded away with new ROLLING STONES titles arriving soon that include Munich 1973 2CD and the trendy Pontiac Silverdome from December 1st, 1981 2CD.
That's all for this week everybody, thanks for the emails and keeping in touch...I am totally behind on answering many of you so please be patient and I'll respond shortly and research some of your questions.  To all those in the States, have a wonderful 4th Of July holiday and travel safe if that is in your plans.  I'll meet you all back here next week for more bootleg news.
Svengi, July 2, 2007