Another nice batch of titles to run-through on the new release front for this late-Monday/early-Tuesday Bootleg News Column here at HotWacks On-line.  I truly hope you all had a great week and those celebrating the 4th of July holiday in the States enjoyed yourselves thoroughly.  While we were enjoying Summer this past week, our bootleg label friends were really quite busy!  Nice to see the onslaught of silver disc releases come to market and the winner by sheer number of titles this week certainly goes to Tarantura...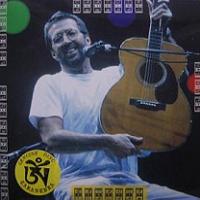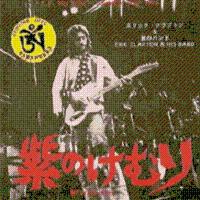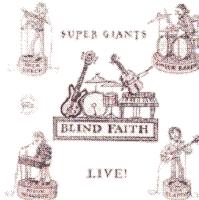 Tarantura continues to cover all phases of ERIC CLAPTON..."Nothing But Benefit" 2CD is the Avery Fisher Hall performance from the Lincoln Center in New York on May 2nd, 1994 for the T. J. Martell Benefit, which is a foundation for Leukemia, Cancer and AIDS research...ERIC CLAPTON & HIS BAND "Purple Haze" 2CD is an October 29, 1975 audience tape from Shizouka, Japan...and BLIND FAITH "Super Giants Live" 2CD pairs up an audience tape from Madison Square Garden in New York on July 12th, 1969 on Disc One while Disc Two serves up a Soundboard from Goteburg, Sweden on June 18, 1969...thrown into the mix by the label this past week is a vintage live show by THE POLICE called " St. Valentine's Day" 2CD taped at Nakano Sun Plaza in Tokyo on February 14, 1980...another focus for Tarantura right now seems to be NEIL YOUNG, and we get 2 new titles this week:..."Best Chaw" 2CD is the concert with CRAZY HORSE from The Budokan on March 6, 1976 and "We Love You" 2CD is the bands' performance at the same venue on March 10th, 1976...all of these Tarantura titles are Paper Sleeve editions limited to only 100 copies...Speaking of NEIL YOUNG, Seymour Records also issued the NEIL title, "C.O.D.E." 2CD set that keeps us in that '76 mode - this "digital remaster" from a new source tape documents the concert at Osaka's Festival Hall on March 5, 1976, also issued from Seymour Records is MILES DAVIS "Laurasia - The First Show In Japan 1975", a 2CD soundboard tape from Tokyo on January 22, 1975 also from a "high quality new source master tape".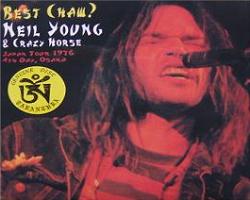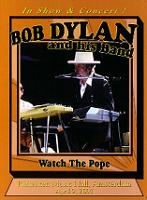 Also on the fast-track this Summer to bring the goods to market is the Wonderland Records Label...their latest DAVID BOWIE 5DVD set, "The Rehearsals For the 1980 Floorshow", which presents 3 days of proshot footage that were filmed on October 18th-20th, 1973 - along with approximately 80 minutes of bonus, unreleased performance footage from 1968-1972 which makes this attractive box set a highly desirable piece...also brought to market from Wonderland Records since we talked last is the BOB DYLAN DVD set, "Watch The Pope" the features a performance from Heineken Hall in Amsterdam on April 7, 2007...this feeds off an apparently busy Spring for the label which issued quite a DYLAN catalog of "Alternate Live" themed CD titles while also documenting his Spring Tour of the UK and Europe...also look for other nice titles by Wonderland that include THE ROLLING STONES, NORAH JONES and PATTI SMITH....Piccadilly Circus will issue the PAUL McCARTNEY title, "Secret Live In Los Angeles" 2CD which will bring his June 27, 2007 promo appearance at Amoeba Records in L.A. to our players in audience source quality, along with bonus soundboard soundcheck tracks and audio from his recent Cable TV appearance on The Larry King Show...Just announced today from Langley Deluxe is the RAINBOW 6CD set, "The Hidden Fortress" that compiles 3 amazing audience tapes from May 13th, 14th and 15th, 1980 at Festival Hall in Osaka.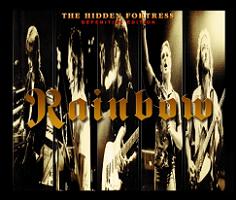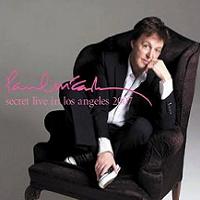 With THE ROLLING STONES continuing their Bigger Bang Tour in Europe, there is quite the production line of titles surfacing.  Dog N Cat Records are rapidly getting back into the fray with the recent announcements of "Munich At Least" that we talked about last week as well as the December 1st, 1981 Pontiac Silverdome soundboard that they're calling "Mission Direct Hits" 2CD, and the new announcment of "Abandoned In Detroit" 2CD which is their version of the 1978 Masonic Hall soundboard from July 6th - all are out now...Perhaps the most important releases are coming from the also active Rattlesnake Records, with 3 new titles of their own which document some nice setlists and performances from the Summer Euro shows...starting with "The Unbeatable Rolling Stones" 2CD, this brings the June 5th, 2007 Werchter Park show to the table, sourced from an audience tape of the opening night of the Summer Stones Tour and features some scarcely played tracks and some bonus track from the final dress rehearsals on June 4th..."Prisoner Of Love" 2CD is the June 8th concert at Goffert Park, Nijmegen, The Netherlands which debuted several classics on this leg and bonus tracks tacked on from the tour rehearsals in Vilvoorde, Belgium on May 29th..."It's A Man's Man's Man's World" 2CD contains the stellar Stade de France concert from Paris on June 16th, 2007 with alternate bonus tracks from the May 29th tour rehearsals in Vilvoorde.  Sister Morphine's new 2CDR is available as I type these final words for the week, the set is called "...Our Last Concert(s) Ever...The Rolling Stones w/Brian Jones" and compiles recordings from the UK in 1963 and 1964  on Disc One with tracks from BBC '64, NME Pollwinners show '65, February-March Australia/New Zealand sounboard tracks, the July '66 Honolulu soundboard tape and rounds out with March/April '67 European Tour live tracks...Disc Two is comprised of the over-exposed Ed Sullivan audio tracks 1964-1967 and the L' Olympia tapes from Paris 1965-1967...which makes this effort only potentially half-interesting...and increases the desirability of the Rattlesnake titles!
That's all for this week!  We're all back on track now here at HW On-line so look for the News Ticker to fire back up this week and more reviews to be added as well.  I know a few of you have been experiencing some weirdness on the Paypal front with cancelling subscriptions erroneously, etc.  We're getting the word and addressing the situations as they surface.  Have yourself a great week and I'll meet you back here next Monday for the news.  Thank you.
Svengi, July 9/10, 2007