It has been a very quiet week again, actually quieter!...but I know many want to at least keep up no matter what's happening so here is the brief lowdown for the week that was July 10th-16th, 2007...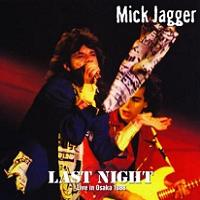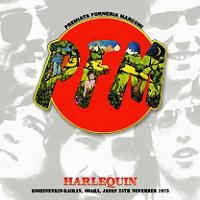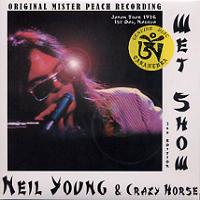 ...Look for a new MICK JAGGER Euro, Non-Label, 2CD set to hit the streets this week called "Last Night", and features  a superb audience recording from his last show in Osaka on March 28th during his one-off 1988 Tour...there are also 4 bonus tracks from his 1987 Primitive Cool sessions in New York...also announced today from the Japanese Virtuoso Label is PFM "Harlequin" 2CD recorded live at Koseinenkin-kaikan in Osaka on November 25th, 1975 in excellent audience quality...also this past week Tarantura issued a second version of the NEIL YOUNG 2CD title, "Wet Show" (Nagoya March 3rd, 1976)...
In some non-silver releases this week...Trial released STEELY DAN "Helix Axes" 2CDR recorded on July 5th at National Indoor Arena in Birmingham, UK from the audience...Power Gate issued JOE SATRIANI "Charlie Don't Surf" 2CDR a stereo soundboard from The Cabaret in San Jose on April 14, 1988...from Power Gate DVD Masters there's the new SLAYER double-DVDR + bonus CDR "Evil Empire" which compiles 3 Proshot videos from Rock Am Ring in Germany on June 2nd, 2007, Belfort, France on July 4th, 2003 and the Gods of Metal Fest in Monza, Italy on June 11, 2000...the double-audio disc bonus is a superb audience tape from the Heinekin Jammin' Festival in Venezia, Italy last month on June 14th...and there's the Euro DVD-R JACKSON BROWNE "Rockpalast Digital Master", his 95 minute broadcast from Essen, Germany on March 15, 1986...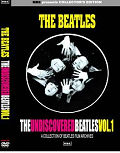 To recap the info from late last week...the Masters Of Beatles Essentials (MBE) Label has released "The Undiscovered Beatles Vol. 1" DVD, a 76 minute collection of the Beatles Film Archives which sounds quite promising!...it contains:
01. ITN News London Palladium TV Interview in London UK 13 Oct 1963 (dressing room interview)
02. She Loves You Sweden TV, Sweden 30 Oct 1963 (Drop in, alternate source)
03. She Loves You Royal Variety Show UK 4 Nov 1963 (no time code, remastered)
04. CBS News - Beatland CBS TV 16 Nov 1963 (rebroadast 2001)
05. I Want To Hold Your Hand Morecambe & Wise TV Show UK 2 Dec 1963 (no time code, remastered)
06. Twist And Shout ITN News Live At Olympia Theatre,Paris France 16 Jan 1964
07. Jimmy Nicol Rehearsal At Abbey Road Studio,London UK 3 Jun 1964
08. She Loves You Live At Festival Hall, Melbourne, Australia 17 Jun 1964 (New Source)
09. Hollywood Bowl Star Newsreels AMC rebroadcast Opening / Press Conference / Cinnamon Cinder Press Conference / Hollywood Bowl Concert Report 23 Aug 1964
10. Medley : Twist And Shout / You Can't Do That / All My Loving / Things We Said Today / Roll Over Beethoven Live At Red Rocks Amphitheatre, Denver USA 26 Aug 1964
11. She Loves You Live At Cincinnati Gardens, Cincinnati USA 27 Aug 1964
12. Philadelphia Press Conference
13. Opening / Twist And Shout
14. You Can't Do That
15. All My Loving
16. She Loves You Live At Convention Hall, Philadelphia USA 2 Sept 1964
17. If I Fell Live At Indiana State Fair Coliseum, Indianapolice USA 3 Sept 1964
18. BBC News Interviews At ABC Cinema, Plymouth UK 29 Oct 1964
19. Medley : Twist And Shout / She's A Woman / I Feel Fine / Ticket To Ride / A Hard Day's Night / Help! / I'm Down Live At Maple Leaf Gardens, Toronto Canada
17 Aug 1965 20. Medley : She's A Woman / Day Tripper / I Feel Fine / She's A Woman Live At Budokan Hall, Tokyo Japan 30 Jun&1 Jul 1966 (8mm Color Films)
21. Rock And Roll Music / Baby's In Black / Long Tall Sally Live At Mid-South Coliseum, Memphis USA 19 Aug 1966
22. The Unseen Beatles Commercial

For all those trying to keep track...still no confirmation or update on The BEATLES 3DVD set originally mentioned in early May called "From These Small Beginnings 1962-1963" but we'll keep you posted upon any further info or status...apparently the Dog N Cat Label is readying a 4CD ROLLING STONES "Time Trip"  a 1966-1974 set of their own...Lurid Records has issued 2 new RED HOT CHILI PEPPERS double-disc sets called "Pack The Stadium Day 1" (Tokyo Dome, June 5th, 2007) and "Pack The Stadium Day 2" (Tokyo Dome, June 6th, 2007)...
That's it for this week...I'm hoping to provide an update on that CROSBY, STILLS, NASH & YOUNG "Sessions" Box Set from Aurora Borealis next time around...I'll try to get a status for us all...thanks for stopping in.
Svengi, July 16, 2007