Well it's about time!  The Summer may just finish out with a bang as we see the release schedule and announcements pick up some steam as we head into August....Just announced  from Zion is FLEETWOOD MAC "Keep Passing Us By" 2CD featuring a nice audience tape of their Festival Hall show in Osaka on February 16, 1980 and also contains 4 bonus tracks from February17th, the set comes with a bonus double-CDR title "Osaka 1980 First Night" which presents the February 8th performance in similar stellar quality...Another announcement today is from Boogie Mama who have released the JIMMY PAGE & ROBERT PLANT "Live In Buenos Aires '96" DVD, a proshot from Ferro Corril Oeste Stadium on January 25th, 1996 and offers both DTS and Dolby Digital 5.1 audio...Coming from Scorpio very shortly is the DAVID BOWIE 3CD compilation, "Secrets Of My Lost Years 1969-1973" that traces his musical steps from early '69 through some BBC performances later that year - all the way through to the last SPIDERS FROM MARS gig at The Marquee in London in the Fall of '73...also from Scorpio comes what should be a definitive package of VELVET UNDERGROUND "Boston Tea Party 1969" 4CD set that folds in four different '69 appearances of the band at the historical venue starting with the January 10th performance, then the March 13th show on Disc 2, the March 15th on Disc 3...and then the set rounds out with the July 11th performance (and also finishes up with "Candy Says" from March 15th for some reason)...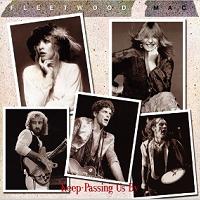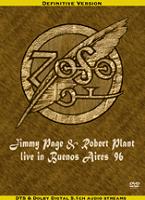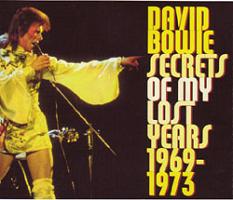 Retro-Tone have compiled the best of the BLACK SABBATH 70's video (aside from a complete California Jam from April '74 - when is this going to surface?)...the new DVD is called "Black Mass 1970 & 1975" and pairs the early but cohesive Paris '70 proshot concert on December 19th for TV along with the energetic and wonderful Don Kirshner's Rock Concert U.S. TV appearance from Long Beach 1975 - nice of the label to also tack on the Top Of The Pops clip of "Never Say Die" from 1978 all packaged up in an attractive Digipack...The LED ZEPPELIN drought just may be over, at least in the short-term, as Wendy Records have announced that their next ZEP title will be "Hampton From Your Palm" 2CD which is another attempt at the Hampton, Virginia mono soundboard tape with some Toronto '71 soundboard tracks to round out the set as a bonus...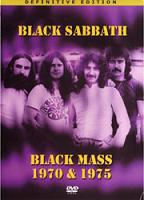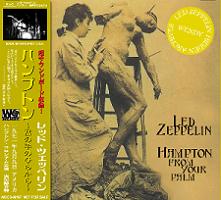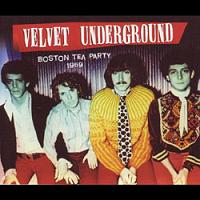 'tis good to be a BEATLES collector as MisterClaudel have secured previously unreleased recordings of both the afternoon and evening shows from Memphis, Tennessee on August 19, 1966 and the 2CD package is titled "From Beatles In Memphis 1966"...on a generic Japanese pressing come two JOHN LENNON Box sets called Journals Part 1 1968-1974" (Plastic Ono Band sessions and live tracks through to 1974 concert appearances - which doesn't quite follow the scope of Part 1 but whatever.  "Journals Part 2 1972-1980" 5CD picks up from the "Rock N' Roll" LP session outtakes to the 1980 sessions and caps off with various rehearsal tapes that span the 70's.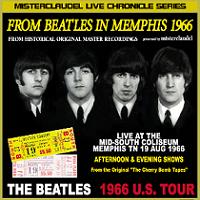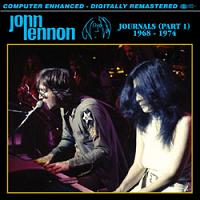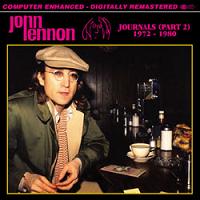 There have been a number of emails and discussions around the Crystal Cat Label over the last month or so.  Well last Thursday came word that finally the silence is over, and in a big way!  The much heralded Scandinavian Label issued 9 new BOB DYLAN 2CD sets that document his Euro Tour 2007 from March to May...the 9 new releases are:  "Stockholm Debaser" from the March 27th show at Debaser Medis, "Stockholm Globe" from March 28th, "Glasgow" from the April 11th SECC concert, "London First Night" is the April 15th show at Wembley Arena, "London Second Night" is from April 16th at the same venue, "Birmingham" is the April 17th concert at National Indoor Arena, "Dusseldorf" is the April 19th show at Philipshalle, "Paris" is the April 23rd gig at the Palais Omnisports de Paris, and "Herning" contains the May 5th performance at Herninghallen in Herning, Denmark...expect the usual top shelf treatment to all from CC...in other DYLAN news an email late today indicates Tambourine Man Records has 2 new releases from the Summer Leg of the '07 trek..."Howlin' At The Moonlight" 2CD is from the June 23rd concert at The Borgata Hotel in Atlantic City in complete form, with bonus tracks from the Borgata on June 22nd..."I Don't Believe It" 2CD features the June 30th performance from Bethel, New York at The Bethel Woods Center For The Arts with bonus tracks from Hershey, Pennsylvania on June 24th and Florence, Massachusetts at The Pine Theater...Thinman Records will take us back to 1981 with two new titles as well..."Ways Of The Flesh" 2CD serves up the Earl's Court show from London on June 28th while "War Against The Spirit" 2CD from the Birmingham NEC on July 5th.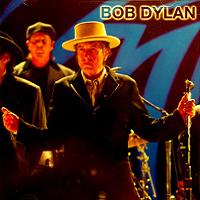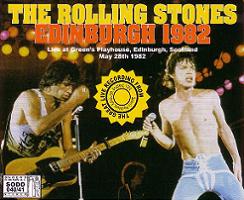 And yes, more ROLLING STONES...as Riccar99 commented in last weeks' column, the SODD Label has issued two new titles..."Edinburgh 1982" 2CD from Green's Playhouse in Edinburgh, Scotland on May 28, 1982 previously released by Rattlesnake years ago...and "Vancouver First Night 1972" 2CD may be timed just right for an upgrade to a fair audience tape from early in the '72 U.S. Tour when they were road-testing the "Exile On Main St." repertoire and subsequently dropped several tunes after the first week of the tour...this one is from Vancouver on June 3rd..."Detroit '81" 2CD also arrived on the scene about 5 days ago via a generic Euro label again, and capitalizes on the November 30th, 1981 soundboard shared at Wolfgangsvault.com.
That's all for this week.  Hello to a slew of new members and we hope you enjoy your stay.  Have a great week and we'll keep prodding for updates to some planned releases for the coming month of August.  Keep an eye on the News Ticker...
Svengi, July 30, 2007