Power Gate announced the RAINBOW 3CD set, "Astrologist", earlier today...the package contains an excellent audience recording of the band live at Vejlby-Risskov Hallen in Aarhus,Denmark on August 8, 1980 as well as the supplemental tape from Folkets Park, Malmo, Sweden on August 9, 1980 in equally stellar quality from the audience...the first 100 copies of this set come with a replica COZY POWELL Stage Pass from their Scandinavian Tour of 1980...Just out from Seymour Records is yet another stereo sounboard from the legendary MIKE BLOOMFIELD, this single CD is called "Swingin' Auditorium" and presents his February 19, 1971 show at the Swing Audiorium in San Bernadino, California...Coming Soon on the King Stork Records Label are the two GUNS 'N ROSES double-CD sets, "Last American Hero Live At Budokan" featuring the latest incarnation of the band at The Budokan in Tokyo on July 18, 2007...and "With Your Bitch Slap Rappin' Live At Messe First Stand" recorded July 14th at Makuhari Messe in Chiba, Japan...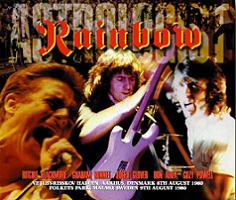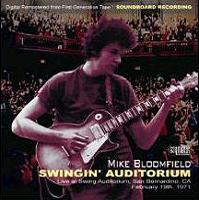 I used to have the original vinyl version of this one (but it got severely warped being transported back to the midwest from California in 1979 driving through Death Valley!...ah, vinyl memories...)...anyway, coming very soon on the Darthdisc Label is the single BEATLES CD, "Abbey Road NW8 - The Source Tape" which features some Abbey Road session outtakes and alternates, mono versions...on a related note for PAUL McCARTNEY collectors, MisterClaudel announced this week that they will be releasing the DVD "Video Clips 1971-1979" and should be a stellar production from this specialty Fab-oriented label...Just as us ROLLING STONES collectors digest the fact that the Idol Mind Label has shut down the presses, IMP re-emerges to announce a rather superfluous release, "Silverdome" which is just another version of the Pontiac Silverdome soundboard from November 30, 1981...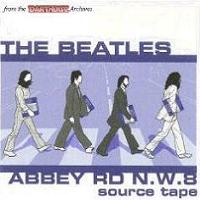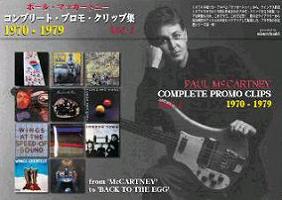 Tarantura just released the ERIC CLAPTON set "La Belle Equipe" 4CD which contains both an audience source and a soundboard recording of his show from May 17, 2007 show in Hampshire, UK..The next few titles from Tarantura will evidently hit the streets in a couple of weeks and includes their QUEEN release of the new Tokyo audience tape from May 1st, 1975 along with the LED ZEPPELIN "No Use Gneco" set...soon to follow is the BOSTON title "A Tribute To Brad Delp" 2CD featuring the May 19, 1979 Tokyo performance...another CLAPTON release is on the way with "Made In Holland" 2CD containing a June 11, 1977 recording from Leiden ...Speaking of Slowhand, Mid Valley's latest "Chinese Takeaway" 4CD plus 2DVD's was just issued and presents what appears to be a fairly cohesive document of a couple of Tokyo shows from early 2007 on January 7th in Hong Kong and January 20th in Shanghai...this week from Empress Valley is a seemingly suspect sounding LED ZEPPELIN Sydney '72 release called "Balloon Goes Up on Led Zeppelin" from February the 27th at The Sydney Showgrounds and doesn't seem to be a very good effort by EVSD this time around...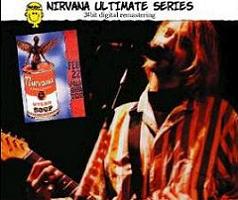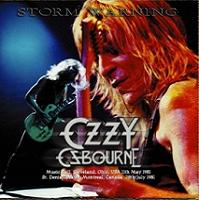 Sappy Music Entertainment has released the NIRVANA package, "Beyond The Pale", a single CD plus DVD-R of their February 22, 1994 show at The Palaghiaccio in Rome in 24-bit remaster soundboard quality and limited to 300 numbered copies in a special slipcase...Look for the TOM WAITS DVD on select shelves and lists called "Burma Shaved Blues" which sounds like a copy of the old Apocalypse Sound title with BBC 1979, Paris 1980, The Mike Douglas appearance in 1976, David Letterman in '86, etc....Langley Deluxe has also issued a new OZZY OSBOURNE 2CD "Storm Warning" that contains a stereo soundboard from The Rosemount Horizon in Chicago on January 24, 1982 and the bonus double-CDR "Deep Inside" that provides another soundboard tape, this one from the St. Denis Theater in Montreal on July 28, 1981.
And finally, an update of sorts on the Aurora Borealis comprehensive CROSBY, STILLS, NASH & YOUNG multi-disc, audio/video(DVD) package that is still in the works...looks like it is tracking for an October 1st release as the label had a production setback with some STEPHEN STILLS demos slated and in the queue were officially released on the "Just Roll The Tape" package recently...and adjustments made.  The label is still planning on getting their NEIL YOUNG "Video Harvest 1969-1971" DVD out in the next month...anyone who has heard the labels' "Sessions" disc from last December can appreciate the level of quality that AB is looking to put into this whole box set presentation...should be worth the wait! 
That's all for this week, thanks for swinging in and initiating discussions, etc.  Have a good one and I'll meet you back here in 7 days time. 
Svengi, August 6, 2007