Arriving this past weekend in a major way were the simultaneous releases of the long-rumored, acknowledged and teasingly referred to back in 2003 in conjunction with what would be the official How The West Was Won set, professionally recorded multi-track tape of LED ZEPPELIN live at Southampton University on January 22nd, 1973...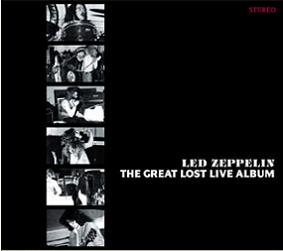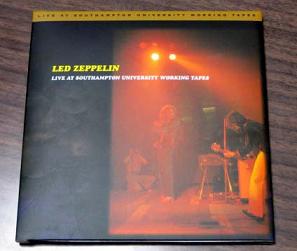 ...from the Nasty Music Label it's the 3CD version called "The Great Lost Live Album" that includes the soundboard rehearsal tape from January 22nd (Drum/Mellotron Tuning, "Love Me", "Frankfurt Special", "King Creole" Elvis-oriented medley), plus the Bradford show soundboard fragment from January 18th ("Dazed and Confused", "Whole Lotta Love" & "Immigrant Song") occupying the third disc...Empress Valley's "Live At Southampton University Working Tapes" is simply the straight up presentation of the same concert at Old Reflectory on 2CDs and deluxe foldout slipcase.  This is a fantastic recording but the performance showcased isn't the magical one everybody had hoped for...nor is it anything to turn up your nose at!  It's sure to please all, as you can feel the intimacy of the venue and concert held in front of just 200 very lucky faculty, staff and students who were able to witness a very rare event.  This is a date and performance that has been talked about forever in ZEPPELIN collecting circles and it's a bit hard to believe it's actually here.  Most interesting to me is the rare inclusion of "How Many More Times" as one of the four encores, and while a bit sloppy -is also quite refreshing to hear circa 1973.  The sound quality alone makes it a must have. 
Also new from Scorpio are "LED ZEPPELIN (Original Mix From Matrix 1)" 1CD new Mono Transfer utilizing a Japanese Titan Lycra Needle/cartridge (yikes!) on the vinyl transfer to digital which apparently makes their recent Mono Mixes version of the first Zep LP on CD useless...not that this one is an essential acquisition either!...but Scorpio does replicate the notorious Turquoise version of the LZI album cover faithfully...the label also re-issued the legendary "Live Yardbirds" 1CD featuring the LP from Columbia Special Projects that was orginally released in 1969 and immediately pulled by the label at the request of JIMMY PAGE's Lawyers...this was also a CD release by Mooreland Street Records back in 2000 and suffered the same fate as the original LP.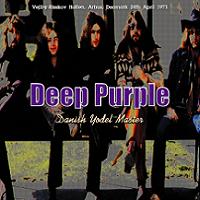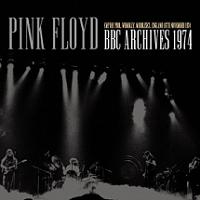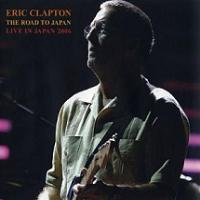 Just announced today out of Japan are...DEEP PURPLE "Danish Yodel Master" 2CD from Darker Than Blue and features the excellent April 24, 1971 audience tape from Vejlby-Risskov Hallen in Arhus, Denmark...and, PINK FLOYD "BBC Archives 1974" 1CD which contains the excellent soundboard recording from the Wembley Empire Pool on November 16, 1974 - this tape features one of the all-time greatest recordings and performances of "Echoes" and is a personal favorite...the release is the debut by  an all-Floyd label called Sigma 1, and promises the "best sound ever" of this uncensored, pre-FM master tape...as well as being pitch-corrected.  Also new this past week are YES "Amost Famous" 1CD from Tarantura featuring their Actuel Festival appearance in France on October 27, 1969...Tarantura also has given a name to their new QUEEN title coming out this week, look for "Young Nobles Of Rock" to street on Wednesday, August 15th..and, quite an ERIC CLAPTON package from the ARMS Label titled "Complete Japan Tour 2006", a 36 CD and DVD box that wraps up his whole Japanese Tour tapes from November/December  that were all part of "The Road To..." series this past Winter and Spring - into one convenient acquisition, if you're so inclined...the set also includes a pair of bonus discs from the second leg of his U.S. Tour, and features a tape of his March 15th, 2007show in San Diego which included a guest appearance by J.J. CALE.
That's about all on the release front for this week...good banter had over the last 5 days on the whole NEIL YOUNG DVD release topic!...we look forward to the Aurora Borealis DVD set which should make it to market very soon.  Welcome to all the newcomers and watch for a slew of reviews to post this week!  Thanks for stopping by.
Svengi, August 13, 2007