The internet took a beating today as LED ZEPPELIN fans around the globe tried to monitor every potential report, news clip, blog and uploaded images to an assortment of websites as the much anticipated reunion took place at London's 02 Arena this evening.  By all accounts it sounded like a complete success and now we await any possible truths to what is rumored to be a follow up tour.  We'll see.  In the meantime we continue to be treated to the recorded gems that seem to crop up, and it's absolutely fascinating.  Last Friday, French Radio dusted off a recording that hasn't seen the light in 38 years and frankly, I found it to be a fabulous recording of the band prior to LZII being released.  As it turns out, Wendy Records beat all the labels to the punch and will release the single disc as "Paris Olympia 1969" in short order.  While the recording is compressed to the max, the impact and quality of the performance doesn't suffer at all and this is a welcome document to another critical stretch in the bands' live history.  It could very well be the find of the year.  On the other end of the spectrum completely are Empress Valley's new 3CD/2DVD-Audio set, "The Maximum Destroyer" -which compiles several different versions of the Cleveland soundboard from the Richfield Coliseum on April 27, 1977 and should be called "Maximum Redundancy"!...in another head-scratcher move Scorpio announced their version of "For Badgeholder's Only" which brings to market another version of the L.A. Forum performance on June 23, 1977 and features the guest appearance of KEITH MOON on percussion during "Moby Dick" and "Whole Lotta Love"...Watch Tower has re-issued their great 4CD "Coherence" and that one documents the final L.A. show from The Forum on June 27, 1977...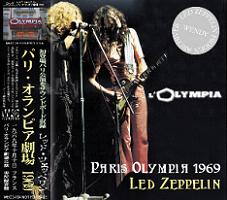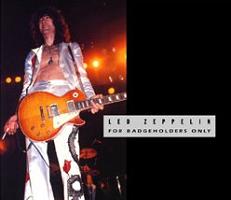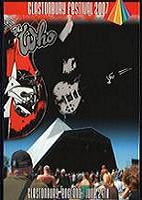 The European presses of The Swingin' Pig Label have been in full operation with the label announcing 4 more titles this week that include their first DVDs of the 2007 resurrection...from TSP DVD, THE WHO "Glastonbury 2007", PAUL McCARTNEY "Electric Proms 2007" and ERIC CLAPTON "Australia 2007" (the actual date and venue of this one aren't clear at this time)...also arriving this week on TSP CD is TOM WAITS "Bridge Benefit 2007" that captures his set at NEIL YOUNG's annual fundraising event from this past October.  Look for Tarantura's next title to surprisingly be from RAINBOW, and is called "Rainbow Risin'" which will present a brand new tape source of the very last concert from The Budokan in Tokyo in December 1976...Hannibal Vision's MILES DAVIS title, "Seventy Three" , should be out soon...the DVD features over 2 hours of proshot performances that include Vienna Stadthalle on November 3, 1973, Stockholm Konserhuset on October 27th and Montreux Casino on July 8th...on CD from Hannibal coming soon is WEATHER REPORT "Two The Stars" 2CD which marries up a couple of stereo soundboard tapes from Tokyo's Nakano Sunplaza Hall on July 2, 1978 and the Star Theater in Phoenix, Arizona on November 28, 1978 - both will be 24-bit digitally remastered...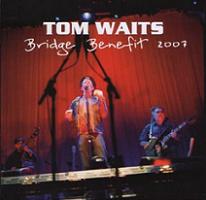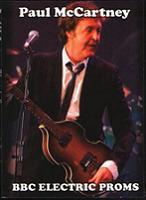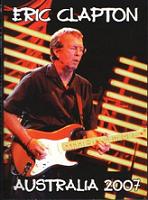 There are a couple of Generic Label sets announced this week...first off is GEORGE HARRISON with ERIC CLAPTON AND HIS BAND "His Majesty" 4CD which offers up two versions of the same show - my assumption is one version is a remastered effort - recorded live at Tokyo Dome on December 17, 1991 and is a really great audience tape...the other generic product is a larger production, THE ROLLING STONES "The Mick Taylor Years" 12CD plus DVD (pictured below), and this one compiles all the notable recordings 1969-1973 both live and studio outtakes, plus a DVD of MICK TAYLOR solo material...the interesting piece of this vast set is disc 12's compiling of various versions of "You Can't Always Get What You Want"!...Taylor made those concert moments quite special and what strikes me about this set is that someone at least gave it some thought for a change.  Obviously this isn't going to have mass appeal but an interesting slant anyway.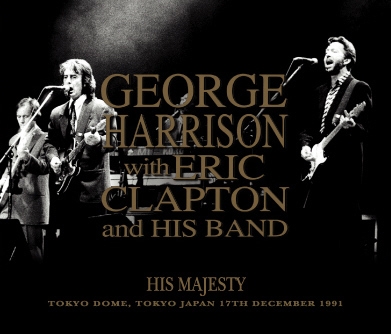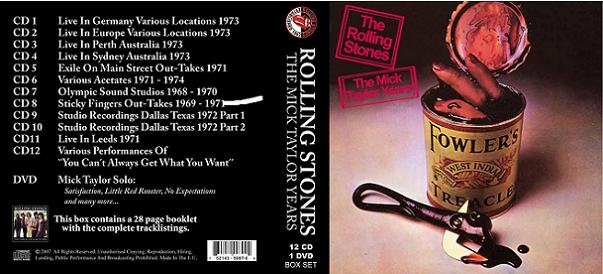 That's everything picked up along the way this week.  Please look for the review postings to increase through the week as we have our traction back and get through the backlog.  I will likely go ahead and open up the Top 10 column for 2007 starting next week as well so put your thoughts down and post them for us all to recollect and have banter about.  Thanks for stopping by and have yourself a great week!
Svengi, December 10, 2007