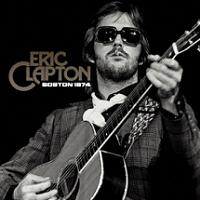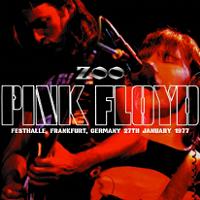 New announcements first...Beano will release the classic ERIC CLAPTON show, "Boston 1974" 2CD featuring the July 14th performance as recorded nicely from the audience on a related Slowhand note, Mid-Valley released the 2CD "Stardust" which documents EC's concert at the Sapporo Dome on November 26, 2006...then, as we wind down the 30th anniversary year of an incredible PINK FLOYD  In The Flesh Tour and  Animals album - two new boots arrive on the scene paying tribute..."Zoo" 2CD is from the Sigma Label and will hopefully offer up a nicer transfer of the excellent stereo audience tape from the Frankfurt Festhalle in Germany on January 27, 1977...and arriving on a generic label effort is "Animals Test Acetate" 1CD that features "an early mix during the production of the Animals Album", and a personal favorite LP of mine...Also issued on a Euro generic label is LED ZEPPELIN "Olympia 1969" that again features an alternate issue of the October 10, 1969 Paris FM Broadcast from French Radio recently...Speaking of ZEP and FM Radio, 94.1 WYSP in Philadelphia provided interesting radio listening over the weekend.  They actually broadcasted an audience source tape of the LED ZEPPELIN reunion show...one track per hour through the day on Saturday and then the complete tape on Sunday.  Pretty radical programming in this day and age...and by the accounts of those who were able to tune in, it sounds like they may have utilized the "Maia Source" which I am listening to right now and it's much clearer than the initial "Slowburn Source" that was shared via the net originally last Tuesday...with the buzz still on from that event, bootleg labels at all levels are getting in on the action but for now it appears Wendy Records is the only silver disc commitment that has been formally announced to date and is called "Legendary Reunion 2007" 2CD...the label appears to have taped their own version directly.  In other items Zepworthy, Tarantura has a new 4CD set on the schedule called "Towa No Uta" and will contain the July 28, 1973 sounboard from Madison Square Garden...EV copycat label, Eelgrass, will issue "Dragon Slayers" 3CD that again is a direct replication of Empress Valley's new Landover soundboard tape from May 28, 1977 (The Powhatan Confederacy)...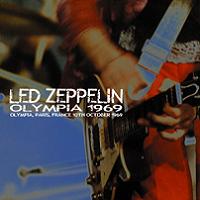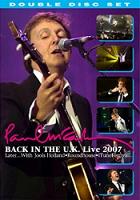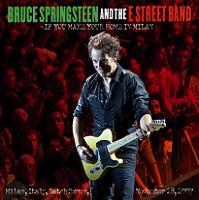 Going the Generic Label route seems to be all the rage these days and there is a new PAUL McCARTNEY double-DVD that has no label association, it's called "Back In The U.K. Live 2007" and compiles his July 5th iTunes Festival performance as shown on UK Channel 4 with the BBCi airing of his London Roundhouse gig on October 25th and his Later with Jools Holland TV appearance on June 8th and rounds out with the October 27th Roundhouse show from BBCi TV again...Arriving to market Wednesday (December 19) from The Godfather Records are three new BRUCE SPRINGSTEEN & THE E STREET BAND titles..."Son, I'm Lucky In This Town" 2CD which presents the last show of the U.S. leg of the Magic Tour from Boston at TD BankNorth Garden on November 19th with the 2 bonus tracks of "Jackson Cage" and "Jungleland" from the November 18th concert at the same venue..."If You Make Your Home In Milan" 2CD has the tape from Datchforum in Milan, Italy on November 28th with 4 bonus tracks from Pittsburgh on November 14th..."There's Magic In The Night" 2CD is from SAP Arena in Mannheim, Germany on December 2nd with the lone bonus track of "Cadillac Ranch" from Oslo on December 4th...also arriving from GFR this week is THE ROLLING STONES "Tour Of The Americas 1975" 2CD that features the June 12th Boston tape with various bonus tracks that present every song performed on the Tour of The Americas 1975 in the U.S. and Canada...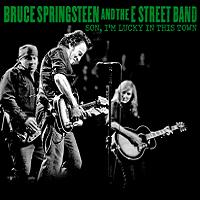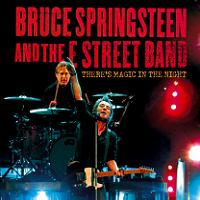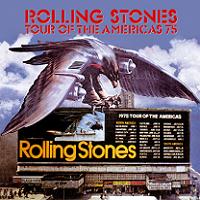 ...wait, there's more STONES...Just announced over the weekend from Dog N Cat Records is "Comeback To England" 2CD which follows the release from SODD and pairs up both audience tapes from the afternoon and evening sets at London's Wembley Arena on September 8th, 1973 and most certainly leverages the now common sources of these tapes...speaking of the SODD Label, they have a couple new titles of their own, "Plug In  Flush Out" 3CD redundantly serves up the 1972 soundboard tapes from Ft. Worth and Philadelphia while "Temperature Rising" 1CD is the first show from Melbourne on February 17th...New from the Zappa Fan Trust Label is a FRANK ZAPPA soundboard from St. Paul, Minnesota on November 27th, 1974 in the form of a 2CD set called "Saint Mothers In Saint Paul"...and we'll finish with that other generic label issue of JOHN LENNON "Roots", the single disc of rock and roll tracks recorded in the mid-70s...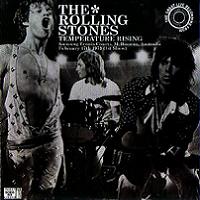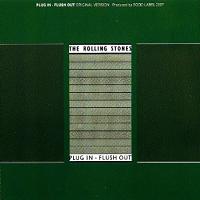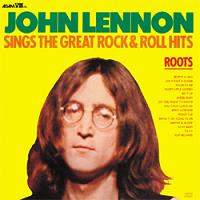 That's all for tonight's documentation of the release week that was.  I will open the Top 10 Page for your 2007 postings on Wednesday so look for that, also...please, do keep an eye out for some pornographic postings that have been interfering with the flow here on the site as we had a hacker access and is being quite obnoxious with that crap.  We think we've got it handled but that nonsense just seems to perpetuate and evolve.  I apologize right now for anything that may get through but we are working behind the scenes to secure the perimeter from that type of annoyance.  Thanks for swinging by and do visit often to read up and share thoughts.  Have a great week!  Oh yeah, there's this little holiday called Christmas next week, and New Year's after that.  I'll try to sneak in a column in between them but it won't happen on Monday nights for the next couple of weeks.  We'll resume the normal schedule in January.  Thanks for another great year at HotWacks On-line and be well!  Happy Holidays from all of us here.
Svengi, December 17, 2007