This is a tough stretch, the six weeks or so between New Years and Valentines Day (for those in the States anyway).  Winter has got its' icy grip on most of us and it seems the underground is affected here as well!  The pipeline of information the last seven days has been a bit anemic but here's the latest...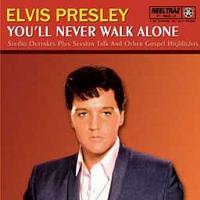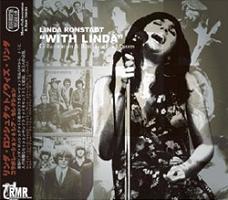 ...Hitting collectors hands this week will be the new ELVIS PRESLEY upgrade, "You'll Never Walk Alone" from newbie label REELTRAX, that brings newly sourced low generation studio tapes of his gospel sessions previously released as "How Great Thou Art" Volumes on the 2001 Label.  The disc runs about 77 minutes of studio outtakes that include a 12 minute, 32 second version of the title track over six takes - and much more.  Also included is a 16-page booklet that documents EL's love of gospel music...Look for the new LINDA RONSTADT set from RMR called "With Linda" which compiles a handful of collaborations going back to 1974 and her studio sessions with LOWELL GEORGE of LITTLE FEAT - among many others...the first sets include a bonus CD as well...Just announced overnight out of Japan are these titles that will be out within the week...RUSH "Power Run" 2CD from Cygnus is a stereo soundboard from their April 16, 1986 show at the Philadelphia Spectrum...RAINBOW "Rising Kingdom" 2CD captures the original touring line-up of BLACKMORE, DIO, POWELL, CAREY and BAIN at the Aragon Ballroom in Chicago on June 25th, 1976 with the Rising Arrow Label leveraging an excellent audience source tape here...and, COZY POWELL "Live In Studio III - Phenomena Years" is the other silver disc announced out of Japan, the single disc bringing together unreleased and backing tracks, as well as some rough mixes apparently sourced from Cozy's personal cassette tapes of studio demos that feature GLENN HUGHES on vocals, MEL GALLEY and JOHN THOMAS on guitar, NEIL MURRAY on bass and DON AIREY on keyboards, the disc is being released by Langley Deluxe...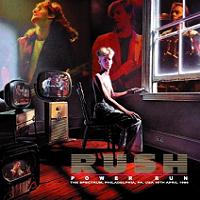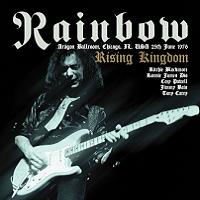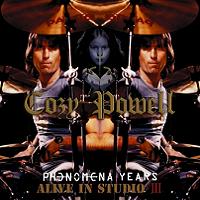 ...that's all for new announcements this week.  Lets hope there's more to get excited about over the coming seven days and I'll try to get an update on that CSNY Box from Aurora Borealis and other projects so hang tight and we'll post a bunch of reviews in the meantime.  Thanks for stopping by and have a great week!
Svengi, January 21, 2008