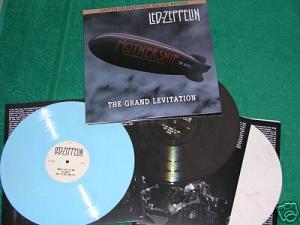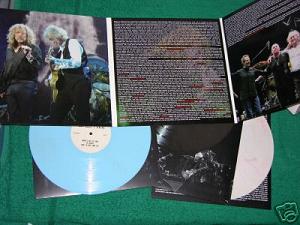 The LED ZEPPELIN reunion concert has provided seemingly endless bootleg representation but none making more of a statement, in terms of presentation, than the new 3LP "The Grand Levitation" out of Europe (pictured above) which is pressed on White, Blue and Brown vinyl in a limited pressing...the package leverages some really great photography and is simply a wonderful collectible.  On a related note, the Boogie Mama Label has just issued a direct copy of Third Eye Productions' highly acclaimed ZEP reunion DVD - the difference?..."One Night Only" pictured below is on a silver pressed DVD-9 vs. the original Third Eye DVD-R.  I certainly hope this was a coordinated effort to allow the Third Eye folks to reach their break-even point as this new version is selling for less than half the cost of the original as well.  Highly recommended if you haven't picked it up yet.  There are a couple brand new LED ZEP titles, just announced out of Japan yesterday via the Tarantura Label...the September 2nd Oakland audience tape gets a contemporary refresh on "Fortune Teller" 2CD and "Manheim '80" 2CD marries both soundboard and audience sources from one of the July 2nd or 3rd shows.  Last week Tarantura pushed out the new ERIC CLAPTON 4CD set, "E.C. King"  (bottom of page) which brings together two superb tape sources - a stereo soundboard and an audience tape - recorded at the Dallas Convention Center on November 15, 1976...from Mid-Valley comes the CLAPTON & DR. JOHN title "Duets" which packages a soundboard tape on a single CD with a DVD of the show as well.  Another novelty offering Mid-Valley is a CD "sampler" single of THE ROLLING STONES & CLAPTON "Brown Sugar Carnival" that is some sort of teaser disc of the 1970 sessions for what would be the Sticky Fingers sessions...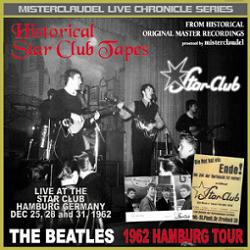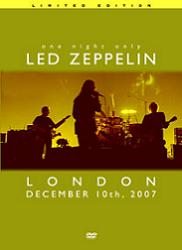 ...Some brand new announcements from today, MisterClaudel has jumped on some new, early BEATLES tapes that will be released shortly on "The Historical Star Club Tapes"...this new set features 15 tracks recorded over 3 nights (December 25th, 26th and 31st) during their final Hamburg residency.  Two non-label ROLLING STONES titles will arrive this week to market...the first one, "Giants Stadium '94" 2CD, is a show that most of us recognize as one of the first videotapes from the Voodoo Lounge Tour and was the only source for a long time but this new announcement identifies a soundboard source as it's origin and this would be the first for this one...the second STONES release is "The Original Hold On Tight" 2CD that documents the final Tour Of The Americas concert from Madison Square Garden on July 27, 1975 (with CARLOS SANTANA on the "Sympathy For The Devil" encore) by utilizing the original 3LP source which is a much brighter source to the Vinyl Gang tape source leveraged for their CD version, along with an alternate tape for the two BILLY PRESTON tracks towards the ending set...Speaking of the STONES, two new "needle drop" discs have just surfaced that include "Let It Bleed Mono Edition" which presents the standard tracklisting in mono - plus "Alternates & Outtakes":  Gimme Shelter (Keith on vocal), Honky Tonk Women, Loving Cup, You Got the Silver (Mick on vocal), Sister Morphine, Memo From Turner, Honky Tonk Women (45 mono mix)..."Their Satanic Majesties Request Mono Edition" is the same format with this extensive batch of bonus tracks:
Child of the Moon (b-side to 'jumping jack flash', but in fact a left-over from the 'satanic sessions original mono mix)

We Love You (Original mono mix, John & paul: b-vocal)

 Dandelion (b-side to 'we love you', original 7' mix)

The Lantern (altern rough mono mix, recorded off moniter)

In Another Land (altern rough mono mix, recorded off moniter)

 She's a Rainbow (altern mono rough mix, recorded off moniter)

Untitled (rehearsal for unfinished song)

2000 Light Years From Home (rough mix (no overdubs) of the backing track)

2000 Man (rehearsal for the song's refrain, no vocals yet)

Gold Painted Nails (rehearsal for an un released, unfinished song, again no vocals)
...another "needle drop" on the release info this past week is the PAUL McCARTNEY disc, "RAM - MONAURAL" and this one is just the straight up mono version of the original promo RAM LP that was distributed to radio stations back in 1971...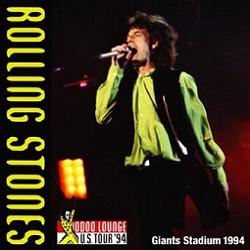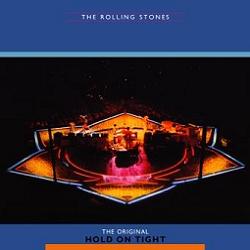 ...Scorpio has just announced their new CD/DVD JIMI HENDRIX package called "Maui Hawaii" that documents JIMI'S final American concert at the crater of the sun via stereo soundboard and the included 81 minute DVD is likely the film, "Rainbow Bridge" but will confirm this when possible...Look for the Wonderland Label's  4CD BOB DYLAN Freewheelin' Sessions set called "Wonderland", released in an oversized book-style package with 16-page booklet...another impressive set is THE BEATLES "The White Album, All That Happens 1968" 11CD plus 2DVDs including an extensive 28-page booklet...and then there are the DVD releases mentioned last Wednesday:  AEROSMITH Private Party from New York City on May 4th, 2007 and THE POLICE Rio concert from December 8, 2007...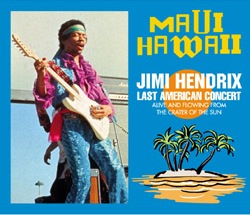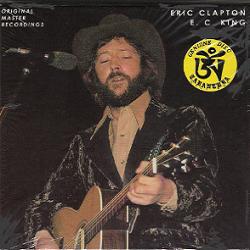 So there you go!  Just as exciting as the Fourth Quarter of last night's Super Bowl...have yourself a great week.
Svengi, February 4, 2008