A few new announcements out of Japan today to lead us off...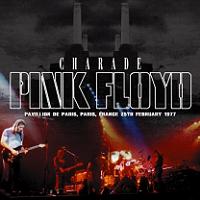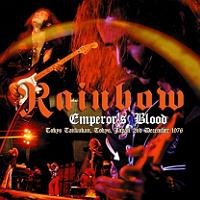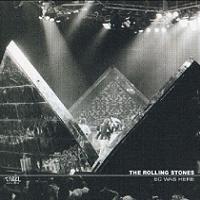 ...the Sigma label will issue it's tenth PINK FLOYD release later in the week and it's the 2CD set, "Charade".  It features a relatively recent 2nd generation audience source of the Pavillon de Paris show on February 25th, 1977 that is incomplete, missing "Have A Cigar" and "Wish You Were Here" though excellent quality...it's unfortunate that Sigma is taking the direction of filling the missing tracks from another show altogether as I really don't like when these labels feel the need to do that as it most of the time disrupts the flow and also taints the experience - in my humble opinion of course.  Rising Arrow's next RAINBOW title will be "Emperor's Blood" 2CD and it documents the band's first Japanese visit with another great audience tape, this one from the Taiikukan Tokyo on December 2, 1976...There's a new LED ZEPPELIN reunion gig DVD hitting the market which is apparently from a different audience source than the Third Eye production that is getting mileage elsewhere, it's simply called "02" and piques my curiosity as to what source they've felt worthy to put on a silver pressed product - the issuing label appears to be of generic European origin...speaking of the heavy blimp, Empress Valley has released "The Legendary Boston Tea Party Tapes Vol.1" 2CD which I'm assuming captializes on the 2nd generation tape source that has been torrented online, etc. and brings a less hissy version of the May 27, 1969 performance to collectors hands in a fairly attractive fashion -though I really don't like that sleeve design they are using, just like the Southampton University set where the CD slots are towards the inside of the foldout covers.  It never worked that well for LPs and the same usability issues translate to the compact disc format/size!..(thanks to Broken Arrow for the scan down below)...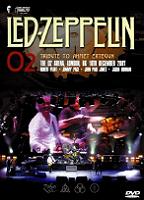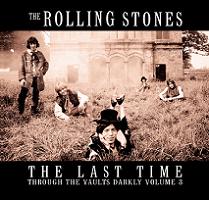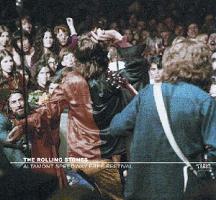 ...As I've alluded to in the teaser for this week's column there is apparently a new ROLLING STONES label on the collector landscape called TARKL (an intentional play on the legendary vinyl bootleg label, TAKRL -The Amazing Kornyphone Label - though I'm not entirely sure what this new acronym stands for just yet!) and they have 2 new titles just released..."Altamont Speedway Free Festival" 2CD will give Stones collector's a contemporary refresh of the legendary December 6, 1969 event...my japanese isn't very sharp but what I understand is that this is an audience/soundboard mix...we'll find out soon enough.  The other TARKL release is yet another version of the STONES the June 22, 1975 show at MSG in New York, it's called "E.C. Was Here", a 2CD set that leverages the same relatively new audience source tape that Tarantura commercially introduced last month...this is the show where ERIC CLAPTON guests on the encore "Sympathy For The Devil".  TARKL appears to be affiliated with the SODD Label somehow but I know IMP was planning on releasing the Altamont show also and it was scrapped last Fall, it's a tangled web the underground weaves...funny enough, Dog N Cat Records has just released the same NY '75  show  as "Sympathy For The Slowhand" 2CD which tacks on a couple of studio outtakes that the band recorded with CLAPTON while in New York around this period...on that note, Mid Valley had released ERIC CLAPTON/ROLLING STONES "Nineteen" some time ago, the 5CD '89 tour set from which samplers are being made available of the common version of "Brown Sugar" with Eric on slide guitar and a couple of versions of "Carnival" which are outtakes from his 1976 LP "No Reason To Cry"(these samplers were leftover bonus discs from the box set apparently)...and the third time will be the charm for Godfather Records as they have issued THE ROLLING STONES 2CD set, "The Last Time - Through The Vaults Darkly Vol. 3" to cap off the trilogy...this one sets out to clean up any tasty morsels of alterenates or outtakes that weren't represented on the previous two volumes and spans 1963-2006 and if the sound quality matches the other two it's certainly worth checking out...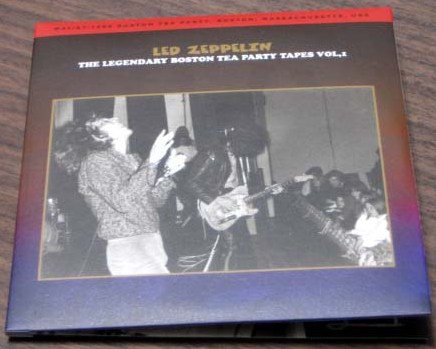 ...In other things branded Godfather Records and streeting February 18th...there is the new PINK FLOYD 2CD, "Hunting Animals In Berlin", an early Animals Tour document utilizing a very good audience tape from Deutchlandhalle in Berlin, Germany on January 30th, 1977... the initial info cites that this is the complete for the first time on CD...NEIL YOUNG "Chrome Dreams - The Unreleased Album" 1CD presents the 'long lost' studio effort as well as alternate versions and live tracks circa 1976...BRUCE SPRINGSTEEN & THE E STREET BAND "An American Santa In Paris" 2CD serves up the Magic Tour performance from Palais Ominsports in Paris on December 17, 2007 along with bonus tracks from Antwerp, Belium on December 12th...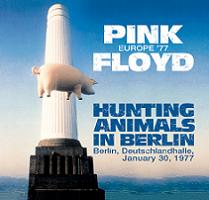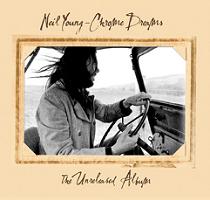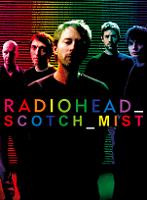 ...keeping it in the family, on DVD next week from Apocalypse Sound is...RADIOHEAD "Scotch_Mist" which is their December 31st production film of the same name from a TV Broadcast that includes live performances and a video for "Nude", supplemented with proshot footage from the Pinkpop Festival in Landgraaf, Netherlands on May 27,1996...getting the Apocalypse Sound deluxe polish is the classic BRUCE SPRINGSTEEN & ESB black & white proshot performance from the Capitol Theater in Passaic, New Jersey on September 19, 1978 and should be a must have with the 'definitive restored version' stamp all over it...BON JOVI "Italian Roses" pairs a couple of TV broadcasts...the main event being from The Forum in Milan, Italy on April 6, 1993 followed up with the July 2, 1987 bonus feature proshot broadcast footage from Vanocouver's BV Place...a final note on a trilogy of BEATLES Abbey Road Studios Archives that focus on the November 1966 through June 1967 magical period and gives us the "Inside Sgt. Pepper" Parts 1, 2 & 3 on a basically generic label production...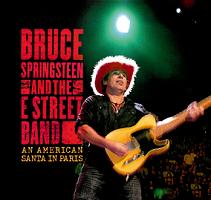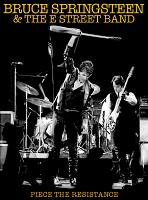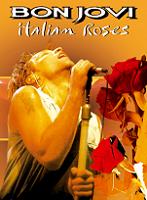 In closing, still no pulse being found on those Aurora Borealis releases that include the much talked about CSNY Box Set or NEIL YOUNG 1971 DVD that was to preface the unveiling of the big box...I've emailed the label contacts and haven't heard a single word in several months.  Welcome to the newcomers to the site and I should affirm the fact that this column is routinely posted late Monday evenings but this week it was my bad judgement along with a software issue that I lost the initial posting last evening.  I think we're good now!  Thanks for stopping by and we'll wrap it all up and try to make sense of the next 7 days of boot release info again next Monday night.  Have an awesome week!
Svengi, February 12 (& 11th!), 2008