Anybody else ready for the transition to Spring yet?  I cannot remember a time where I have been so sick of Winter, enough already.  Ok, a couple of brand new announcements on silver disc today...there is yet another version of the LED ZEPPELIN "Southampton University 1973" stereo soundboard just released on a non-label European effort 2CD set providing another option for the January 22nd, 1973 performance at the Old Refectory...more interesting is the new set from Virtuoso from GENESIS called "German Replies" 2CD, taken from what is described as a 'superb' stereo soundboard tape from the Abacab Tour stop at Festhalle in Frankfurt on October 30th, 1981...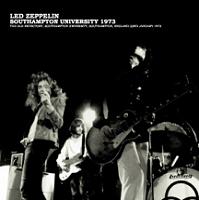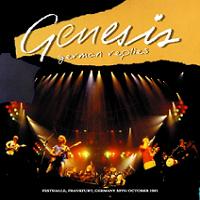 ...Empress Valley has quickly followed up last weeks' packages by releasing LED ZEPPELIN "The Fourth Night: Legendary Fillmore Series Vol. 6", a single disc containing the January 12, 1969 recording from The Fillmore West in San Francisco...On to the Tarantura releases from over the weekend...ERIC CLAPTON "Quiet Gymnasium" 2CD is reportedly a new tape source from Fukuoka on October 27, 1975 and is of the usual limited edition run and comes in their standard cardboad slipsleeve case...NEIL YOUNG "Arena Of Gold" 2CD leverages another audience tape from Tokyo on March 11, 1976 - limited edition, cardboard sleeve, etc...As we mentioned last Friday, Hollow Horn is expediting a special project BOB DYLAN release called "Stolen Moments", featuring the complete, incredible New York Town Hall performance from April 12, 1963 in 'stunning quality' along with the patented Hollow Horn triple foldout digipack and deluxe 8-page booklet.  It should be hitting the streets very soon, here's the complete label release blurb:

...A new two-disc set from the Hollow Horn label that will contain the complete performance from the legendary concert at the Town Hall in New York City on 12 April 1963. Several songs have appeared from this concert over the years from several different sources (including some off scratchy acetates) but this features the whole 23 song performance from a perfect fully mixed professional tape source. The sound quality is staggering, and this performance, is one of the most important that has ever emerged in the history of "non official" releases. The packaging is up to usual high standard for Hollow Horn releases, and this one includes an extra booklet as well as the usual fold-out panel design..."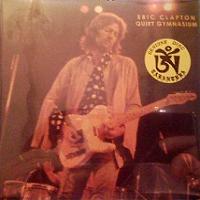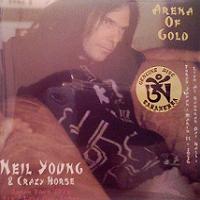 ...Now, something literally procured from the 'underground' from Scorpio.  The label is broadening the fare associated with its' Genuine Bootleg Series, which up until now was BOB DYLAN exclusive...I really cannot frame it up any better than the communication offered up from the source itself:
The next installment in this ongoing series will feature THE VELVET UNDERGROUND in a 3 disc set including the 1967 Gymnasium soundboard from an original source tape, not the recently torrented copy. As snippets from this performance were to be found on previous Scorpio releases such as "Ostrich/Hilltop" and  "Caught Between The Twisted Stars", this claim can be assumed to be accurate. Other highlights are said to be approximately one hour of uncirculated material from the Quine Tapes, including both rehearsals and a previously undocumented 1969 show, an uncirculated studio demo version of "Ocean" that our source reports may be the single most mindblowing VU discovery since "Hey Mr. Rain", uprgraded versions of 5 songs from the 1966 acetate, including a version of "Heroin" sourced from a different, much cleaner copy of the acetate than the one that has been used for all previous releases, upgraded stereo recordings from 1969, plus a variety of other demo, studio and live material. Over five years in production this will be available in the next few weeks . An early preview of the content revealed to this writer that these claims of new and uncirculated material are credible, and the quality was impressive throughout. Original photo's, new and unseen gig adverts from 1966 & 67, promo material, previously unknown contemporary articles and news reportage on the band and much more are said to be included in the extensive booklet and expanded packaging. Word is that it will be issued in a Limited Run of 500 copies...
...and the LED ZEPPELIN Reunion video, recorded on Sony High-Definition from Third Eye Productions brings us right up to the latest technology as the label has a special production it is presenting on Blu-Ray HD disc.  Here are those details:
...The quality difference between the DVD release and this HD is staggering!  The picture quality is absolutely brilliant.  Aside from the improved picture quality, one of the other major improvements to this video is the audio track.  I've taken the Schoeps source to a professional sound engineer who spent 2 days remixing it and it came out great. It's a HUGE improvement over my recording which I used on the DVD, mainly because this source was so much closer to the stage.  There is also a big difference in the sound quality of this BluRay format vs. the DVD format. I've compared the two using the same Schoeps audio track and the BR is much more brilliant, it must have something to do with the encoding, I'm not sure.  This release has the same bonus tracks that the DVD release had plus it has a much-improved Tampa '73 intro, much improved edit to the "I'm Gonna Crawl" montage using some better pictures, and a newly-added 12 min. montage from the rehearsals...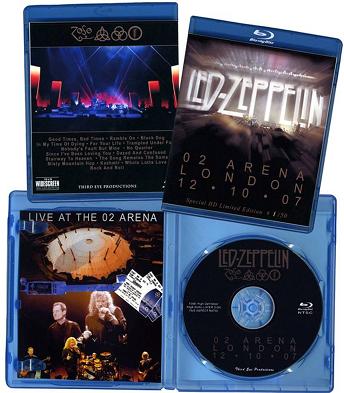 ...And that really brings us full circle for this week and the highlights that were.  Look for the pace to pick up mid-week on these HotWacks pages as yours truly looks to purge the backlog of review material that will offset Mssr. Riccar99's barrage of Stones coverage!  Yes, I'm getting your emails and the team is coming back 'round with a variety of input over the next few days.  Thanks for swinging in and have yourself an awesome week!
Svengi, March 3, 2008
P.S. For the Springsteen inquirees, here are the back cover scans for the new Crystal Cat catalog releases which are stellar: