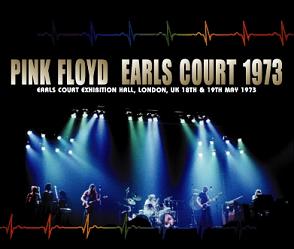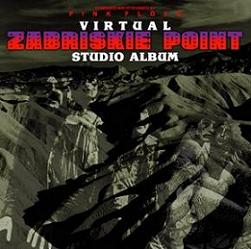 Quick hits tonight as it was a quiet release news this past week...Announced today, PINK FLOYD "Earl's Court 1973" 4CD set on the Sigma Label that features both the May 18 & 19, 1973 concerts from London in excellent audience quality...out of Europe comes a very limited edition of PINK FLOYD "Virtual Zabriskie Point Studio Album: Collector's Edition" that features the music composed over November and December 1969 for the film, aside from the included "Embryo", which was recorded and intended for us on the bands' Ummagumma LP set...this title has no issuing label identified...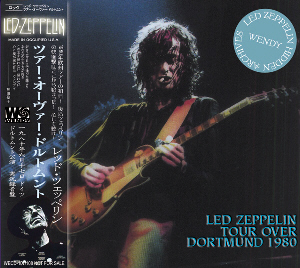 ...Wendy Records appears to have landed on the direction of their next series of titles - perhaps...the label has just issued LED ZEPPELIN "Tour Over Dortmund 1980" 2CD that features tour opener on June 17th and leads one to believe that Wendy will put their focus on Zeps' final tour recordings which wouldn't be a bad thing as most of them have only been issued via the old Tarantura titles and will give them an updated stamp...on the flipside, Scorpio issued a second edition of their "Listen To This, Eddie" 3CD set (below)...this time it's a fatboy jewelcase approach with a different cover...Tarantura will release another new BOZ SCAGGS set, called "We're Not Alone" is a 2CD title coming in a limited cardboard sleeve packaging up the July 2, 1978 audience tape of his performance at The Budokan in Tokyo...Just out from Mid-Valley are the ERIC CLAPTON set "Happy Birthday" 4CD the San Jose concert recordings from July 30th & 31st, 2004...and  "ARMS Concert" is also a 4CD effort that pairs up both Dallas concerts at Reunion Arena on November 28th & 29th, 1983....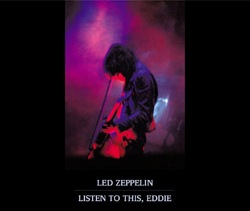 ...I think what I'll do this week is post updates to this page as information comes across and maybe we'll skip a column next Monday.  We'll just see how it plays out, thanks for stopping by and have a great week!
Svengi, March 24, 2008