..."Talkin New York" is the name of the forthcoming BOB DYLAN disc from the Scorpio Label.  This landmark title will be the next in a series of major DYLAN releases in 2008, presenting the collecting community with a stereo soundboard that is twice as long what has been available previously of the November 4, 1961 New York City show at Carnegie Chapter Hall.  Previously we have had 7 tracks available from this important early NYC appearance from the soundboard and this new source tape brings another 8 previously unavailable tracks to our players but is still incomplete.  The set will feature a 4 page booklet and will hit the market over the next couple of weeks..."Talkin' New York" will surely nestle into our collections up there against Hollow Horn's "Stolen Moments" and "Unravelled Tales", rounding out a coup of important tapes to surface so far this year, this one being the earliest of the tapes...Tambourine Man Records issued 4 new DYLAN titles this past week, including "Can't Save A Dime" 2CD which contains a nice audience tape from the May 21, 2008 performance in Halifax, Nova Scotia..."The Master's Hand & The Cowboy Band" 2CD is the June 1, 2008 show at Hartwall Arena in Helsinki, Finland..."Ceremonies Of The Horsemen" 2CD contains the show from Stadhalle in Vienna, Austria on June 10, 2008 and "Seek Your Maker" 2CD documents the show a night later on June 11th at Salzberg Arena in Salzberg, Austria...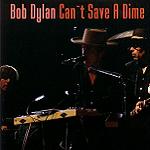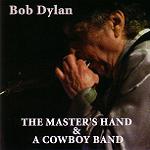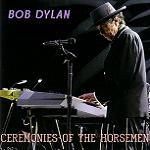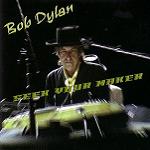 ...Plenty of LED ZEPPELIN to highlight this week as well.  As mentioned on the ticker, there are a couple of No Label releases hitting the streets..."Blow Away" 3CD brings another rendition of audience source #2 from a DAT transfer of the Seattle Coliseum on March 21, 1975...too bad we aren't talking about the stereo sounboard here!  The TCOLZ Label recently issued their version as part of their inaugural efforts earlier this Summer...the other non-label release this week is JIMMY PAGE "Prison Blues" 2CD, an excellent audience tape from The Hammersmith Odeon on November 25, 1988 during the Outrider Tour...Since I brought up TCOLZ, their next product will be "Heavy Zeppelin" 3CD, a first time for the Landover, Maryland audience tape from February 10, 1975 to be put to silver disc and is limited to 100 copies ...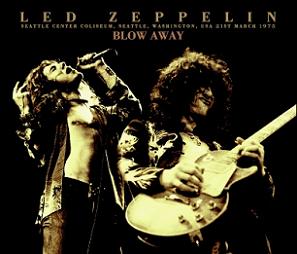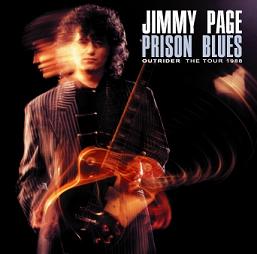 ...Also new this week, the No Label ERIC CLAPTON title, "Hard Rock Calling: Hyde Park 2008" 2CD leverages a stellar audience recording from the front row at the June 28th event...and, Tarantura issued ERIC CLAPTON & HIS BAND "Delta Queen" 2CD presents the June 23rd, 2008 audie tape from FM Arena in Nottingham, UK...also new from Tarantura comes WHITESNAKE "Stormbringer" 2CD with their June 25, 1981 Tokyo show...Tarantura's LED ZEP Long Beach '75 Box Set is expected to arrive into dealer hands and ship out to collectors by weeks' end...the circulating word is that there is a brand new Long Beach source tape ready to surface, instantly making this box 'incomplete' in it's scope - but, isn't that always the possibility?  Fact is, it's very limited and is another expensive proposition anyway so that may not matter to those that will pick this up automatically...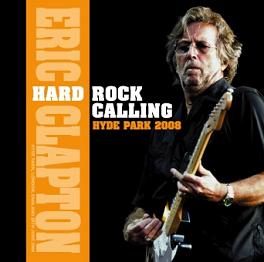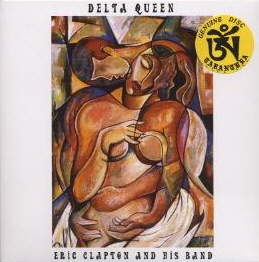 ...Back to the ZEPPELIN...Wendy Records' "Live! YARDBIRDS featuring JIMMY PAGE: Ultimate Edition" 2CD compiles 3 different sources of the March 30, 1968 New York Anderson Theater appearance, that includes a new Columbia Master transfer, the audience tape from the 2000 Moorland Records which includes the soundcheck tracks..and an 8-track tape transfer, plus some bonus tracks from BBC show tapes to round out Disc 2 :
"Bouton Rouge" France TV, March 9th. 1968
11. The Train Kept A Rolling 12. Dazed And Confused 13. Goodnight Sweet Josephine
"Top Of The Pops" BBC Radio, March 6th. 1968
14. Think About It (introduction) 15. Think About It 16. Jimmy Page interview 17. Goodnight Sweet Josephine 18. Goodnight Sweet Josephine (outroduction)
"Top Gear" BBC Radio, March 18th. 1968
19. White Summer 20. Dased And Confused 21. My Baby...
...The other new set from Wendy is "The Nobs" 2CD with the upgraded Copenhagen tape from KB Hallen on February 28, 1970...Watchtower has re-issued it's 3CD set, "Timeless Rock", with the September 23, 1971 Tokyo show - with a different cover and Scorpio will also re-issue a recent ZEPPELIN hit set, "Fresh Garbage" 5CD with alternate cover artwork as well...Finally, there is a new CDR Label called Night Prowler on the scene that have 20-30 releases planned over the coming 2 weeks. They specialize in Rush, Led Zeppelin, Dream Theater and Clapton.   What caught my eye when the information came across is that this label took the initiative on an idea I have floated out there many times in these columns and comments about a label finally producing a New York '77 LED ZEPPELIN Box Set, and they have done exactly that over 17 discs covering June 7th-14th at MSG - unfortunately these are CDRs but it's still a great idea...the source of the pseudo press release information says that the quality of these Night Prowler Label discs seem 'pretty good' and pricing is 'OK'...make what you will of that but, now we know about them a little bit...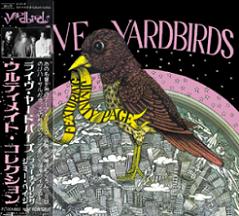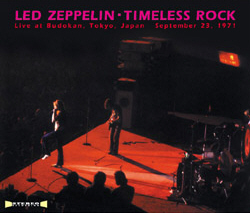 ...That's what we have learned over the last week and we sure look forward to that new Dylan disc from Scorpio!  Thanks for joining us all for the latest rumblings from the underground and as always, keep your browsers pointed at the News Ticker for ongoing word from the collector circles on what's new...Have a great week!
Svengi, July 28, 2008